SightSpeed Review: The Best Web Conferencing Software for Eco-Friendly Communication
Conference Without Travelling
Every single year more than 220 million average American workers waste over 100 hours commuting. By simply using SightSpeed's technology a company could wipe out thousands of its own employees commute hours per year; all part of the strategy become to green-up your business. If your friends and family are away from home video conferencing is a convenient way to keep in touch.
Video conferencing makes it possible to communicate with business contacts or friends and family remotely, wherever you and they are. This means that it's a convenient means of communication and the amount of carbon (CO2) emissions from cars, planes and other modes of transportation are dramatically reduced. If you want to make the most out of your green video conferencing experience whether in your home office or outside workplace, SightSPeed Inc., have a viable solution for you.
Installation (5 out of 5)
SightSpeed is available for PC and Mac. The installation file is a quick download, single executable file under 8MB. You can check it out before you buy with a 30-day free trial from SightSpeed. Online registration takes a few minutes and you will receive an email straight away to confirm your address in a simple click. After that the program will install in second and you're ready to go.
A broadband connection is recommended for you and your friends, family or colleges in order to maintain optimum performance levels. Slower connection speeds will result in fuzzy video images and broken voice feeds. Router speeds are also important. If you're not sure about your system's settings you can tell SightSpeed you don't know as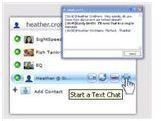 you are setting up your connection in the set up wizard and SightSpeed will do the rest for you.
· You can choose from a range of languages to support the program.
· SightSpeed will optimize your video interface
· Set up wizard will run a sound and video test with troubleshooter for problems
· A 2 minute, informative demo will show you the ropes
User Interface (5 out of 5)
SightSpeed has a streamlined, user friendly interface. Once you're signed in you can click on tabs to maneuver between video and voice calls, video and mail blogs, email and contact list. There also sub tabs to take you to the telephone dialer, connect multi-party calls, set up a community of people who are not in your contact list and maintain a history of your calls.
Features (5 out of 5)
SightSpeed Personal includes:
· Unlimited Video chat
· Inbox: Video/voice calls and video mail
· Missed call voice/video mail and email notification
· Video community access
· Video export to blog and Websites
· Documented support and forums
SightSpeed Plus offers extras including:
· Up to 4-way calling
· Video/voice call history reporting
· Unlimited video mail storage
· Multi-party text messaging
SightSpeed Business also includes:
· Custom click-to-call links
· Multiple video viewing modes
· Unlimited PC-to-PC calling
· Multi-user licensing
· Premium live business support
Performance (5 out of 5)
· With broadband connectivity, connection speed is quick and seamless
· SightSpeed's patented technology adjusts the size of video/audio bits while you're in call, so that you get the best call possible given the connection speeds at hand
· Safety features include parental key, parental controls, private contacts and blocked contact list
Support (5 out of 5)
SightSpeed has great in-progam and live online support with sections for both personal users and business users with topics including:
· How to get started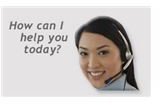 · How to optimize your SightSpeed
· FAQ
· Troubleshooting
· SightSpeed users forum
· Online support contact live chat or via email
Pricing (5 out of 5)
SightSpeed Personal – Free version with limited features
SightSpeed Plus costs $9.95/month or $99.95/annual
SightSpeed Business:
· 1-4 seats $19.95 per seat/ $189.95 annually
· 5-User pack $89.95 per pack/ $895.95 annually
· 10-User Pack $149.95 per pack/ $1,495.95 annually
· 50-User Pack $695.95 per pack/ $6,995.95 annually