Use Windows 7 on a Thin Client - Options for Upgrading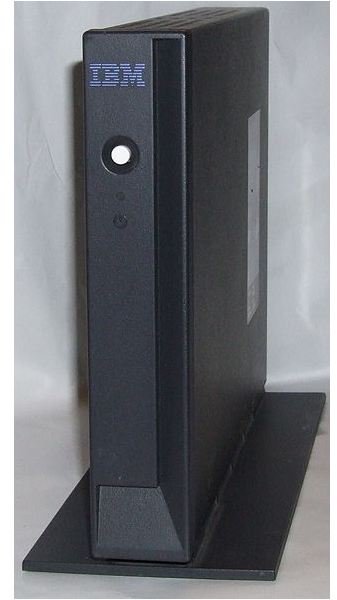 Use Citrix to Stream Windows 7 on Thin Clients
Advantages of thin client computing include minimal environmental impact, improved network security, lower operating costs, and flexibility. Using modern technology, users can be equipped with a variety of applications and operating systems, including Windows 7.
Hewlett Packard and other thin client providers take the implementation of Citrix to the next level by deploying its "FlexCast delivery technology" that makes it easy to quickly deliver customized user environments to thin clients using a variety of configurable operating systems and applications. With FlexCast the options for using Windows 7 and Windows applications on a thin client are virtually unlimited.
Citrix XenDesktop allows Windows 7 to be virtualized and streamed to a thin client while Citrix HDX provides high definition desktops on thin clients. Windows applications such as Microsoft Office and others can be published by XenApp so thin client users can enjoy the full Windows 7 experience on a machine with a very small footprint.
Using Citrix HP thin clients such as the t5325, equipped with a single processor and just 512 MB of RAM and Windows Embedded, can run a full range of applications all within the Windows 7 environment.
Image Credit: Wikimedia Commons/Craig Spurrier
Upgrading PC Thin Clients
Users with PCs that have been converted into thin clients can upgrade their systems for use with Windows 7. With as little as 512 MB of RAM and a 500 MHz processor, Windows 7 can be run locally on a thin client machine. Even some traditional thin clients can be upgraded with additional memory and hard drive space to accommodate the robust demands of the now ubiquitous Microsoft operating system.
Before attempting to install a thin client with Windows 7, however, users should consider the impact the new operating system will affect security as well as the system requirements available to support it and required applications.
Microsoft Virtualization with Wyse
Microsoft's virtualization technology can put Windows 7 on thin clients like those made by Wyse. Using its WSM technology, Wyse can run Windows 7 on a diskless workstation or on a thin client device. Wyse thin clients also support full virtualization using VMware, Windows Embedded, and Citrix technology to provide amazing capabilities to users in the enterprise.
As a Microsoft partner, Wyse offers a powerful implementation of Windows using its Wyse Virtual Desktop Accelerator to make the thin client experience with Windows 7 fast enough to rival that of standard Windows PCs.
Wrapping Up
Now that much of the IT world has adopted Windows 7, working with thin clients that do not support that operating system or the latest Windows applications can be both limiting and frustrating. Now, with the availability of Windows 7 installed either locally or via a remote stream, businesses are able to equip thin client users with everything they need to get their jobs done efficiently and securely while controlling operating and environmental costs.