Find the Best PC Virtualization Software Solutions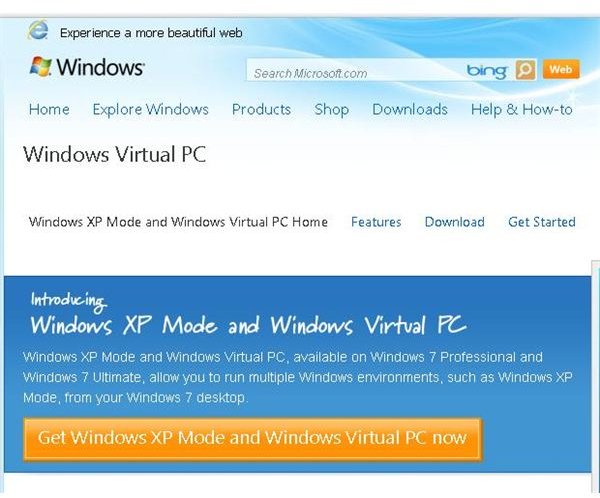 Introducing PC Virtualization Software
PC virtualization software creates a machine within your computer that acts like a separate PC. This type of virtualization helps developers save time, money, and space by eliminating the need to have test computers standing by. All you do is create the virtual PC on your computer, install an operating system on it, and then use it as if it were a standard computer. The best PC virtualization software solutions will isolate the virtual machine from your physical PC so that if your virtual PC crashes, your computer will remain unaffected.
IT departments also like PC virtualization software because they can configure and secure master platform independent machines and then roll them out to users who access them from their physical PC workstation, giving IT staffers control over resources and security while reducing the number of local machine configuration issues.
The following applications are just a few of the best PC virtualization software solutions available.
Windows Virtual PC
One of the easiest ways to have a virtual PC on your computer is through the use of Windows XP Mode and Virtual PC from Microsoft.
This software lets you easily integrate multiple Windows environments on the same computer. Virtual PC provides a way for businesses and individuals to maintain compatibility with older software after they move to Windows 7. Rather than having auxiliary PCs standing by to run applications that won't work in Windows 7, users can have a secondary PC running on their computer.
Microsoft Windows XP Mode and Virtual PC provide compatibility and security options that are useful for businesses and individuals of all sizes. The software is available as a free download and requires a genuine copy of Windows 7 Professional or Windows 7 Ultimate.
VMware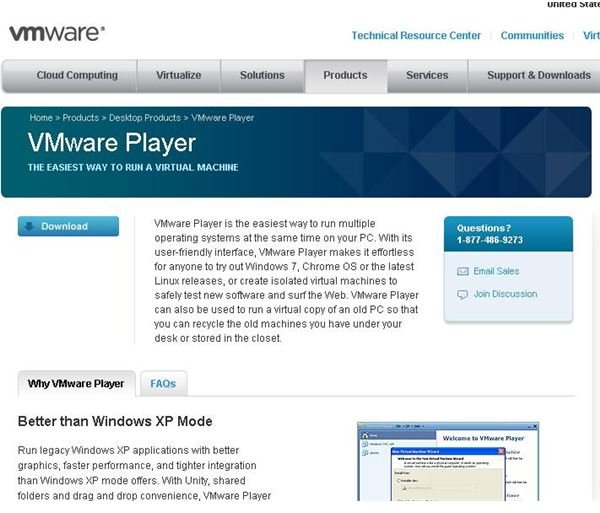 One of the leaders of the IT industry trend toward virtualization is VMware. Although the company might be best known for its enterprise server virtualization solutions, it also provides some of the best PC virtualization software solutions that are useful for ordinary users and small businesses.
With VMware Player, users are able to run a pre-configured machine that resides on their desktop. Like the Microsoft solution, VMware Player helps address compatibility, configuration, and security issues, but has an added advantage: the vCenter Converter.
The VMware Vcenter converter will convert an old computer to a virtual PC. This means that you can upgrade your computer or even get a new computer and still have complete access to all your applications and data just as they were before you changed systems.
VMware Player and vCenter Converter are available as free downloads.
Oracle VirtualBox
VirtualBox is one of the best PC virtualization software solutions available. It works a lot like VMware, but it is open source, meaning that the software can easily be customized and compiled for specific use. VirtualBox is licensed under the GNU licensing scheme. It is available for free for personal use, but commercial users must contact Oracle for pricing information.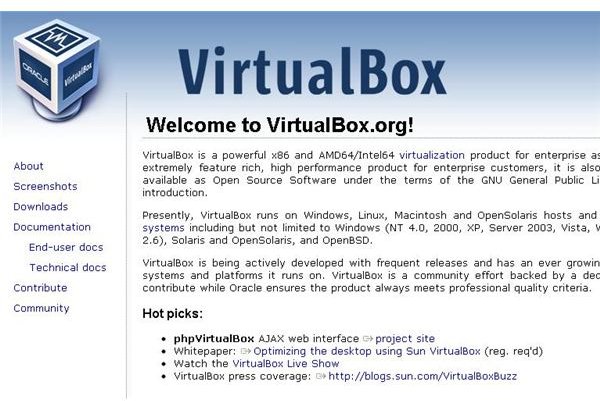 Get Started Now!
Now that you have learned about the best PC virtualization software packages out there, go download them and try them out. You will learn a lot and you will find out why virtualization is one of the hottest trends in IT.
Image Credits: Screen shots taken by Bruce Tyson