A Guide to Good Virtualization Opportunities: Where to Start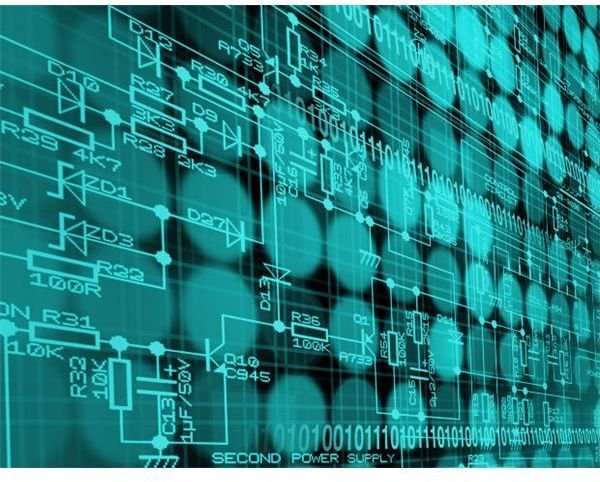 Technology
With computers becoming more powerful than ever, good virtualization opportunities are a practical and intelligent business decision for IT departments and businesses. By increasing physical ram, hard drive space, and selecting virtualization software and business applications, companies can also save money on their physical computers. This decision to use virtualization is a smart business move with the current economy and with global competition.
Technology's growth has provided cost savings on high end equipment due to supply and demand. As many IT departments elect to build their own servers due to cost cut backs, virtualization is a viable option to consolidate physical servers to save money on both equipment and energy costs.
Image Credit (Morgue File)
Efficient and Greener Technology
With the number of physical servers reduced, virtualized environments now have the ability to not only save money on physical hardware but save money in utility costs and expense. This green technology results in cost savings and allows for the reallocation of monies inside of a businesses.
By increasing hard drive space and memory, virtualization can easily be implemented and allows for business operations to run more efficiently. Because multiple servers are hosted on a physical machine, a single high quality power supply can run these servers with the same power as one computer.
Energy savings are not just found in power supplies but within hard drives, processors, and other components. Cost savings are reflected by the consolidation of these servers. Although in many cases, newer host servers may need larger power supplies, more hard drives, larger CPUs, and memory than your average computer; by virtualizing multiple operating systems onto on computer, the energy cost savings can be seen right away. With only one monitor per physical server, a strong server with two virtualized machines uses two less power supplies, two less monitors, and two less of most components found in any computer.
Virtualization Decisions
Many decisions will have to be made by both the Information Technology department and business owners or managers. So what business decisions need to be made in order to virtualize and save money?
Business and IT departments will need to decide on the physical qualities of the hardware based on the business needs. These decisions will be balanced on what operating systems can be consolidated. Once this is decided, the actual hardware needs can be outlined to make decisions on which processor will be used, hard drive space, memory, network interface(s), and power supply are needed for servers.
Once these are made, the final decision will be the virtualization software.

VMWare offers commercial solutions for individuals, small, and medium size businesses and enterprises. With partner solutions that include Cisco, EMC, Dell, HP, IBM, Intel, NetApp and dozens of others, VMWare's solutions include applications such as SQL Server, SharePoint, Exchange, SAP and others. By consolidating servers and these applications, companies using VMWare save money on both hardware and on energy costs.
VirtualBox is a viable option for individuals or enterprises wanting to save money on virtualization software. An open source software, VirtualBox offers many features and is supported by all major operating systems. (Installing Operating Systems on VirtualBox)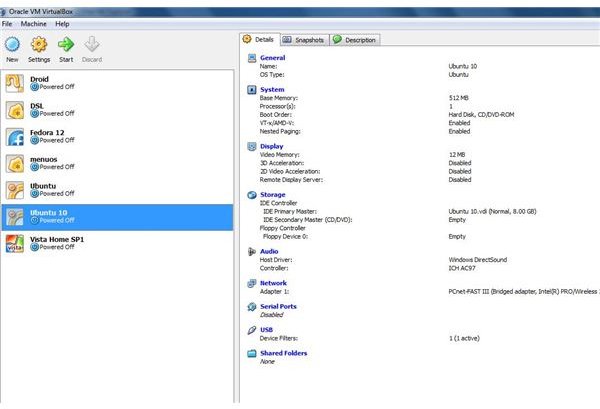 So how do you measure the performance of your virtualized computers? There are many solutions available. One of these solutions includes Akorri's BalancePoint management software that helps you to keep an eye on the performance of your virtual computers. By measuring the capacity of your virtual computers and host computer, you can easily decide on how to add hardware resources or move resources when needed.
Summary
Good virtualization opportunities can save money but requires strategic planning. Cost of the virtualization software along with cost of all supporting applications and operating systems will need to be considered. In most cases, the OS and application licenses are in place and will only have to be purchased if additional virtual servers are put into place. Powerful servers and a decision to build or buy your servers becomes part of your strategic plan as well. Ultimately, an initial investment may be made upfront. However, many individuals or businesses considering virtualization are already considering replacing aging or older servers.
As companies become more energy conscious and leaner in this economy, this option is being supported by their IT departments.
Screenshots courtesy of Author