What Is the Anticipated Impact of Green Computing - An Introduction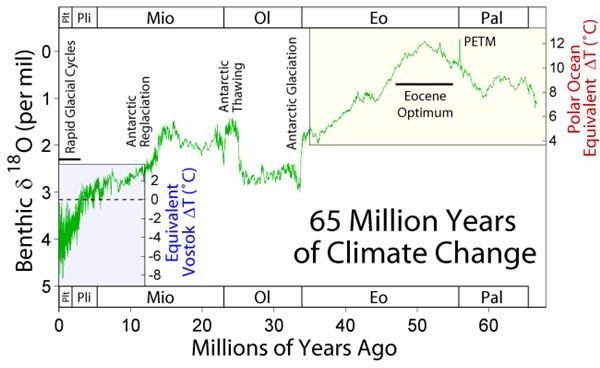 Can Green Computing Become Truly Sustainable?
With the impact of climate change, comes the anticipated impact of green computing, hence the urgent need to reduce the carbon emissions produced by the information technology industry. Global carbon emissions from information and communications technologies are estimated as being roughly equal to those of the airline industry. Why? A massive amount of electricity is needed to operate computers, search engines, and peripheral equipment. The manufacture of a computer chip can generate up to 4,500 times it's own weight in waste. Then there's the pressure of consumer demand. People want the latest, the smartest and the fastest technology. We do not yet know how far consumer attitudes will change the anticipated impact of green computing. (See also: Myths and Realities of Green Computing).
Cutting Carbon Emissions
Astute managers have long since learned cutting carbon emissions means creating a leaner, greener, more efficient operation. In the early days we saw simple, yet effective education messages like: "Think twice before you print out emails," and "Switch off your computer when you go home at night." Later came more sophisticated measures like Energy Star (See: Definitions in Green Computing).
Well-informed companies are now likely to have entire departments devoted to cutting electricity consumption, and carbon emissions. Information technology systems can account for up to 30% of a company's electricity bills, so some companies start their improvements with a reality check. They review their utility bills, carry out an energy walk, and calculate their carbon footprint.
The Carbon Trust is a not-for-profit organization specializing in advice for businesses. In a best practice partnership with the British computing society the trust has developed a simulation software tool to help companies understand energy use within data centers. A British computing society spokesperson said, "The scale of the problem is worrying. Forecasts based on the current growth of data and associated IT infrastructure translate into a picture of unsustainable power consumption in the long term and power supply capacity issues in the short term. It is crucial that we make effective tools available to enable companies to identify the right steps to take to reduce energy use and carbon."
Developing a Strategic Approach to a Green Future
With the challenges of climate change, peaking oil prices, and a double-dip recession looming, businesses and individuals urgently need to adopt precautionary principles and learn from best practices if they are to lend vision to the anticipated impact of green computing.
The U.S. Environment Protection Agency (EPA) has highlighted the need to compare and select equipment based on environmental attributes using the Electronic Product Environmental Assessment Tool known as EPEAT. The EPA even has an in-house blog called Greenversations. In this blog, employees on the ground share their expertise in saving energy and green computing. The EPA Green IT unit stresses the importance of "e-cycling." Used electronic products can be refurbished and passed on to charities like Computer Aid International.
There are many countries and organizations that are dealing with the anticipated impact of green computing and this short introduction to green computing and sustainable development provides only the tip of the iceberg when it comes to reducing our carbon footprint in the computing world.
Resources
"The Secret Life of everyday things" - The book and the blog: https://bentobjects.blogspot.com/
The Carbon Trust. (An independent not-for-profit company set up by the U.K. government which operates on several continents) - www.carbontrust.co.uk
U.S. Environment Protection Agency "Tips for e-cycling"
Computer Aid International - https://www.computeraid.org/
Image Credit: 65 Myr Climate Change (Robert A Rohde) Wikimedia Commons
This post is part of the series: Green computing and the triple 'crunch'
With the credit, climate and energy crisis (the triple 'crunch') - we are challenged by the need to reduce carbon emissions and improve the way we use energy-intensive information technologies. What is the anticipated impact of green computing? This series offers positive and educational insights