Thin Client Comparisons Grow from the Popularity of the Low Configuration Concept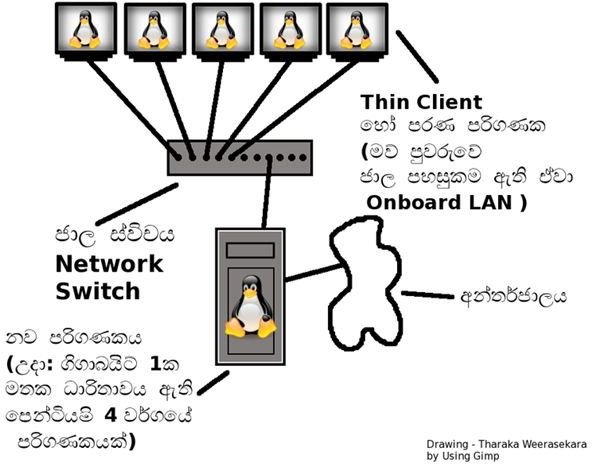 Basics Of a Thin Client
A thin client is defined as a computer which is dependent on another computer or server to perform all its roles required for computing. A fat client on the other hand would be a computer that is entirely self-sufficient and performs all computational requirements on its own through the programs and installations that it has installed within itself. A computer is called an ultra thin client when its only function is to link up to a network or the web to avail of all the systems there including the OS or operating system. The role performed by the server or computer to which a thin client is attached will depend on the requirements of the user. Thin clients are generally part of an infrastructure that involves other computers and servers. These servers contain all the necessary applications and programs that are necessary for computational needs, information processing, storage and security.
The Necessity for Thin Client Comparisons
Basically all thin clients are alike and this is due to the extremely low level of technical competency required in them. However with the growing popularity of the concept, companies marketing thin client hardware have come out with a range of models that offer to cater to the varied needs of an organization. While deciding on the IT infrastructure for any organization, certain speeds and memory requirements may be mandatory and installing thin clients with this basic configuration can help to reduce the demands on the server and thus the cost of usage. It is therefore necessary to make thin client comparisons before deciding on the hardware that can be best suited to the IT needs of a particular organization.
Some organizations may require constant access to the internet and this requires that the thin clients have some browser capabilities. Others may require using media applications constantly and if this is accessed via the server's capacity this could result in longer periods of usage and higher bandwidth requirements. Building in these capacities into the thin clients could reduce overall operating costs, even though the initial costs for the thin client may be higher.
While making thin client comparisons it is necessary to evaluate whether the latest release of the software or browser that the organization will be constantly using is supported by the concerned thin client. It is therefore very necessary while making thin client comparisons that the organization's own needs now and in the future are correctly estimated. If the activities in the organization need highly graphical content it makes sense to look at thin clients which have an inbuilt capacity to process images.
It is also necessary that thin clients which replace PCs perform the same basic functions that a user is already familiar with. So while making thin client comparisons it is necessary to include the user's opinions so that there is no time lost in training or familiarization when the new equipment is installed.