History of Green Technology in Computing: Regulations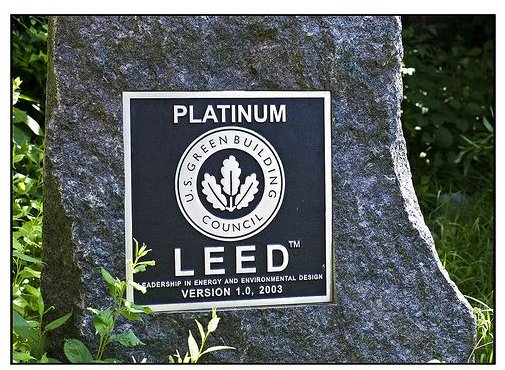 Green technology is the application of environmental science to offer economically viable solutions that conserve the natural environment and resources, and curb the negative impacts of human involvement.
The proliferation of data centers required the constant addition of server, cooling and ventilation equipment that led to an ever-increasing demand of energy and increased presence of toxic and hazardous substances such as lead, mercury, cadmium, and others. This made people look at ways to apply green technology in computing to mitigate the serious environmental and health concerns.
Some examples of the application of green technology in computing include:
reducing the use of environmentally hazardous materials like CFC, lead and others
promoting the use of recyclable materials and minimizing use of non-biodegradable components
promoting practices such as energy cost accounting, virtualization, eWaste recycling and the like
application of technology with change in lifestyle habits aimed at energy conservation
Energy Star Ratings
The first major landmark in the history of green computing was the U.S. Environmental Protection Agency (EPA)'s Energy Star program, launched in 1992. "Energy Star" is a voluntarily labeling program that segregates computers, monitors and other equipment based on their energy efficiency.
The biggest impact of the Energy Star ratings was manufacturers introducing the "Sleep mode" in computers to attain a higher rating. Sleep mode places the consumer's electronic equipment on standby when no user activity takes place during the pre-set time.
The revised Energy Star Specifications of 2007 place stringent requirements to attain energy star ratings. The new specifications determine efficient use of computing technology through guidelines such as the company's e-waste reduction, regulatory compliance, telecommuting policies, server resource virtualization, energy use cost accounting, thin client solutions, and the like. Existing equipment has to re-qualify to continue using the Energy Star logo.
1997 Kyoto Protocol
A landmark event in the history of green technology is the 1997 Kyoto Protocol for the United Nations Framework Convention on Climate Change. This protocol mandates reducing carbon emissions.
The Kyoto Protocol made computer manufacturers undertake energy audits to calculate the electricity used by the device over its lifetime and determine the quantum of carbon dioxide emissions to take remedial action.
Restriction of Hazardous Substances (RoHS) and Electrical and Electronic Equipment Directive (WEEE):
The European Union's adoption of Restriction of Hazardous Substances (RoHS) in February 2003 is a landmark in the history of green computing. The RoHS directive restricts the use of lead, mercury, cadmium, hexavalent chromium, polybrominated biphenyls, and polybrominated diphenyl ether in the manufacture of electronic and electrical equipments.
The implementation of the RoHS was through the Waste Electrical and Electronic Equipment Directive (WEEE) of 2005. This directive set targets for collection, recycling, and recovery of electrical goods, aimed at reducing toxic e-waste.
These regulations forced manufacturers to use non-hazardous materials in the production of chipsets, processors, and companion chips.
Green Electronics Council's Electronic Products Environmental Assessment (EPEAT):
The Green Electronics Council established in 2005 focused on special issues related to electronics and sustainability, and sought constructive paths.
One of the spin-offs of the Green Electronics Council was the Electronic Products Environmental Assessment Tool (EPEAT), a set of standards based on the IEEE 1680 Standard for Environmental Assessment of Personal Computer products. These standards aimed at increasing the efficiency and life of the products, and minimizing energy expenditures and maintenance activities throughout the life of the product.
The development of EPEAT took three years and funding from the U.S. Environmental Protection Agency (EPA), and since then has created a $60 billion market incentive for greener laptops, desktops, and monitors.
Application of Green Technology by the Industry
The recent history of green technology in computing is the history of various industry leaders innovating to comply with regulations.
To reduce their carbon emission liability required by the 1997 Kyoto protocol, companies such as VIA promoted research on alternative energy sources such as solar cells to power computers. In 2001, VIA established the first-ever cyber community center in the South Pacific powered entirely by solar technology.
Following the RoHS directives, VIA took the lead to substitute lead with a composite of tin, silver and copper. VIA's Enhanced Ball Grid Array (EBGA) package contributed to the development of power efficient processors, and the Heat Sink Ball Grid Array (HSBGA) package contributed to the development of power efficient chipsets. These energy-efficient processors produce over four times less carbon and are compatible with solar-powered devices.
Intel took the lead in virtualization software that allows a combination of several physical systems into a virtual machine running on a single, powerful base system significantly reducing power consumption.
Dell increased its investment in renewable energy from wind, solar and natural gas capture, and offers free recycling to customers.
HP has adopted the use of recycled plastic resin in the manufacture of printers and inkjet print cartridges in a big way.
Google and Intel started the Climate Savers Computing Initiative in 2007, a nonprofit group of eco-conscious consumers, businesses, and conservation organizations aiming to reduce carbon emissions by promoting development, deployment, and adoption of smart technologies and improve the computer's power delivery efficiency.
Conclusion
The adoption of green technology in computing has received considerable interest in recent years as more and more companies realize that going green is in their best interest, both in terms of public relations and reduced costs.
Manufacturers today aim to improve energy efficiency by creating designs that minimize power waste and reduce emissions. Companies reduce the amount of toxic waste materials in the manufacturing process by using recyclable materials and offering to recycle old products.
The application of solutions such as IP video solutions to reduce in-person meetings, the increased use of Wi-Fi and WiMax networks and other such initiatives are still in their nascent stages of development and further improvements in such green technology initiatives will help conserve the world's precious resources in a much better way.
The application of green technology in computing has come a long way since its inception in the early 1990s. An analysis of the history of green computing however indicates that the the concept is still in its nascent stage and has a long way to go.
References
Image Credit: swanksalot, flickr.com