Consider Jobs in Green Technology: Discussion of Popular Green Occupations - Engineering and Software Development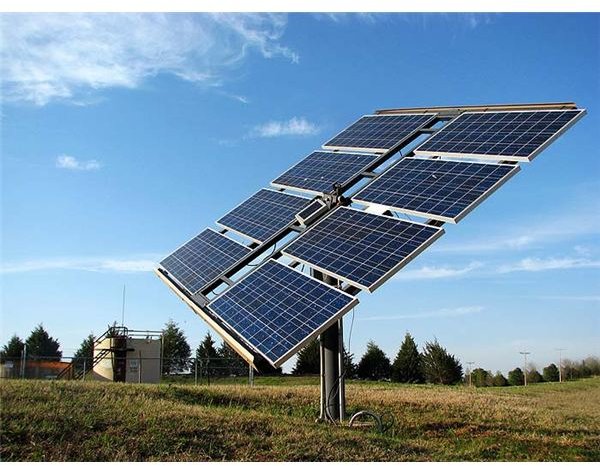 Green Electrician
An important job in green technology is the electrician. Green electricians can install solar panels, transformers and power grids. They find ways to utilize renewable energy as well as conserve energy to make it more efficient and reduce greenhouse emissions.
What kind of education do you need? You can become a green electrician through apprenticeships. These are found through Electrical unions. Some topics they will teach you include energy saving switches for lights, heating/cooling equipment and fans. You will also learn about green alternatives to building materials. One good source of training you may want to look into is the National Joint Apprenticeship and Training Committee (NJATC). Not only can you learn the traditional methods for electricians, you can train how to build green alternative power systems. Annual salary ranges from $42,000 to $80,000.
In Australia, licensed electricians can become a Global Green Electrician (GGE) and become familiar with techniques to utilize green renewable energy and improve efficiency. This can be accomplished by taking a 5 day course to help set a good foundation in this area. This program is sponsored by the Electric Trades Union.
Green Software Developer
Green technology jobs are not limited to creating and utilizing alternative energy resources. A green software developer is a programmer that implements traditional energy and resource saving techniques into their applications. They rely less on third party components which generally require a lot more space and memory than something created in-house. These programmers strive to write code that is simpler and faster, while avoiding an overkill or duplication of unnecessary functions, classes or models. Fast running software applications utilize less power and hardware resources (such as computer servers). Other green software development practices can include creating applications that reduce the negative environmental impact, like the over use of paper documentation.
What do you need to do to become a green software developer? There is no specialized training to become a "green" software developer. You can learn about green environmental issues through general courses on the subject or through your own research. Most software developers have a bachelor's degree in Software Engineering or Computer Information Systems. Since computer technology changes frequently, software developers constantly need to keep their skills up to date to stay marketable. Average salary ranges from $60,000 to $107,000.
Green Carpenter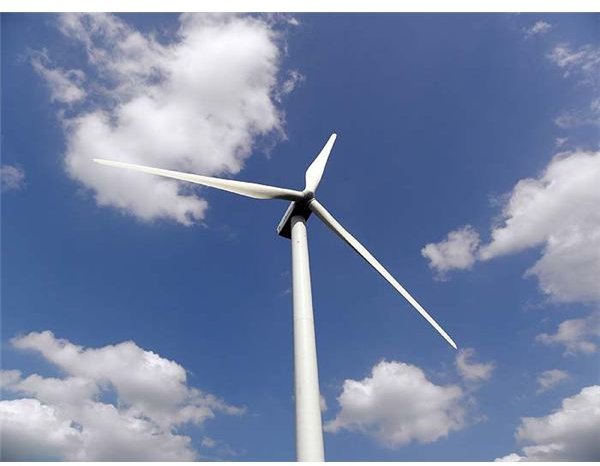 Carpentry is a popular job in the green technology industry. Many carpenters build the framing, moldings, baseboards or roofing of houses or buildings. Although traditionally a carpenter is a person who specializes in wood crafting, they can utilize all kinds of alternative materials in their work.
There is no specific training to become a green carpenter. They do need to become aware of the alternative green materials that can be used effectively in their construction projects. For instance, cellulose can be used for insulation instead of asbestos. Green carpenters may use recycled and local materials to build instead of importing materials to save on fueling costs. They may also use energy saving power tools.
What kind of education does a carpenter need? Most carpenters learn their trade through vocational training, apprenticeships and high school courses. Depending on their specialty, carpenters can earn from $26,000 to $50,000 a year.
Geoscientist
Geoscientists generally focus on field and laboratory research that concerns phenomena that occurs within the earth. This can involve interpreting geophysical, geochemical and geological data to find more environmentally sound sources of green energy. They can obtain a job in a green technology field that focuses on environmental concerns such as pollution and global warming. Geoscientists may serve as consultants in green projects such as finding sources of green energy (like geothermal heat). They may also work for non-profit organizations or government agencies to help promote conservation or participate in environmental cleanup efforts.
What education does a geoscientist require? Geoscientists require a Master's degree for most jobs in their profession. Research positions will require a Ph.D. Average annual salary is $72,000.
Environmental Engineer
Environmental engineers solve concerns within projects like sewage disposal (and other forms of waste) in municipal or industrial waste water treatment systems. They can also conduct hazardous waste management studies to prevent environmental mishaps, work with air quality management (to reduce emissions to acceptable levels) and toxic materials control.
Do you want to become an environmental engineer? To get this green job you will need at minimum at Bachelor's degree. However, many positions do require a Master's degree. Environmental engineers also must take continuing education courses in their field to keep up with any new environmental developments and concerns. Average salary is $88,000.