Cloud Computing vs. Virtualization: Green Computing for Every Business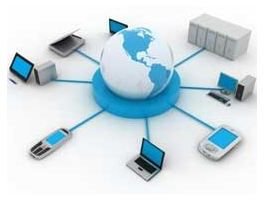 Cloud Computing
Cloud computing is a growing sector of the IT market that benefits businesses by offering scalable infrastructure and software off site,
saving labor, hardware, and power costs. By transforming IT to a known periodic cost, companies can manage their budgets while ensuring that adequate resources are always available. The cloud portion of the cloud computing vs. virtualization debate comes in the form of both software and infrastructure services.
Infrastructure as a service (IaaS) offers scalable computing power to companies without requiring them to bring hardware services in house. By converting infrastructure to a periodic and predictable cost a company can avoid unexpected repairs and upgrades while being assured of maximum uptime. IaaS provides for the scaling of processing power so that they are never caught in the position of overload while avoiding the costs of underutilized capacity. The latest technologies are always deployed, and the cost of IT staffing is reduced along with the reduced maintenance, upgrade and support overhead. IaaS provides infrastructure as needed to support businesses running their own applications.
Software as a Service (SaaS) goes a step beyond IaaS by offloading applications to hosted services. This minimizes need for onsite infrastructure and - because most applications rely on browser based interfaces - are less demanding in terms of desktop and mobile hardware. Because users have access to business applications from any location, employee travel and commuting are reduced, lowering the environmental footprint of a business. Because SaaS is effective in reducing support costs, it eases IT staffing requirements without compromising productivity. SaaS is scalable too, with users and features either added or removed in real time.
Complaints surrounding cloud services usually include reliability issues, with the connection between users and hosts to blame. Other concerns involve cost. Often basic cloud services come in at remarkable prices, but become disproportionately costly as features and users are added. Also, some charge that hosting mission critical data and applications via hosted services presents security risks that are prohibitively high.
Virtualization
Virtualization is technology that allows multiple servers to run on a single platform, saving on power and materials to bring green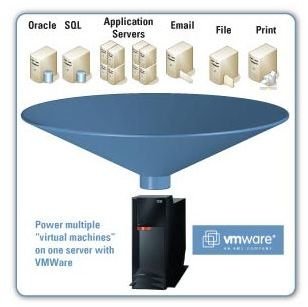 computing to the enterprise. Virtualization converts discrete servers to virtualized images that run as independent machines on a centralized server or server pool. The advent of multi-core CPUs has spurred the growth of virtualization as well as powerful management frameworks such as VMware's vSphere or Microsoft Hyper-V.
Virtual servers run independently of the host's operating system, allowing multiple systems to access hardware resources. Because servers can be administered in bulk from a remote console, IT staffing can be significantly curtailed while improving support services across the enterprise.
Virtualization technology has yielded impressive results in the enterprise, sometimes reducing the number of physical servers by factors as high as ten. Administrators of enterprise virtualization are typically higher on the pay scale than the entry level positions left behind after the implementation of cloud services, but companies seeking the increased security and reliability of in-house resources find that savings in labor and hardware costs more than compensate for that.
Cloud Computing vs. Virtualization
Cloud computing and virtualization are evolving technologies that are here to stay. The decisions that consider cloud computing vs. virtualization should not revolve around which technology is better: they are both solid technologies that have proven environmental and operational benefits. Large corporations with little downtime tolerance and airtight security requirements may find that virtualization fits them best. Small to mid-sized establishments on the other hand are likely to profit more with cloud computing, allowing them to focus on their mission while leaving IT chores to those who can do more for less.