A How-To Guide on Using an Old Laptop as a Second Monitor: Also Covered is Connecting a Monitor to Your Laptop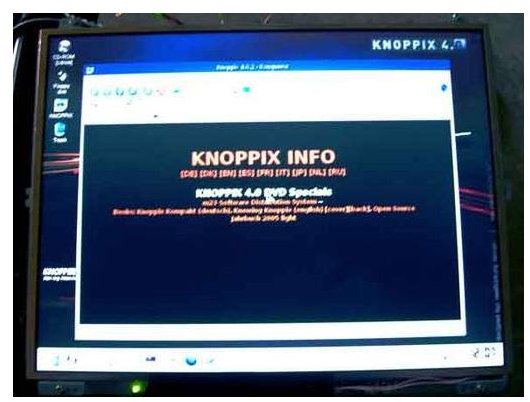 Finding a Solution for Your Laptop
Having dual monitors can be handy for anyone, whether you use your set up every day for work or are just the casual user. Whether a newbie or advanced, you'll be happy to know that setting up dual monitors is not difficult. In fact, you can even use an old computer or laptop as a second monitor. So whether you're just looking for an easy explanation of how to set up a second monitor from your laptop, or want to know how to use a second laptop as a monitor, we'll cover all your basics in this article.  
Using a Second Monitor
Connecting your laptop to a second monitor to use dual monitors is fairly straightforward. All you have to do is connect the laptop to the desktop monitor using a display cable, such as an DVI, HDMI, or VGA cable. You can find more information here on dual monitor configuration,  or you can follow the instructions in this CNET tutorial to set up the display the way you want it. Voila! Enjoy the extra screen space to better perform your projects!
Connecting your laptop to a second laptop is a different story however. Most laptops have only output ports, not input. However, it is still possible to use an old laptop in this way.
Using an Old Laptop as a Monitor
What if you don't have an extra monitor, but do have an old laptop kicking around in your closet? Wouldn't it be great to use that old laptop as a second monitor? Though this is a bit trickier than simply plugging in a monitor, it can be done! There are two downloadable solutions that can help you convert your old laptop or desktop into a usable monitor.
The first option is Maxivista. This product costs $39.95 and gives you the ability to transform an old laptop or desktop into a second monitor. This works even if you are using an old laptop with some functionality gone – as long as the display is still in good working order. Make sure the computers are connected on the same network, or connected through an Ethernet cable. Then simply download and install the program on your main laptop or PC, as well as your secondary laptop you'll be using as a monitor.
Read the full Maxivista review to learn how to get started.
With the exception of shelling out 40 bucks, this method is quite painless and effective. However, if you can't quite get yourself to part with any money, you may want to try this free option: ZoneOS. This is another downloadable solution allowing you to use an old laptop or desktop as a second monitor.
A Final Method
If you are handy with tools and like tinkering, you may be interested in another solution. This method is not for the faint of heart, but it is possible to disconnect the screen from the rest of the laptop, and create an external monitor. This may be a good option if your laptop is basically non-functional except for the display. 
Modifying a simple laptop LCD screen to be an external monitor will require a couple of steps. To save you time, and get a good idea of the work involved, check out this tutorial from instructables.com.   Upon completion of a project like this, you will basically have created your own external monitor from an old laptop.