Cloud Computing versus SaaS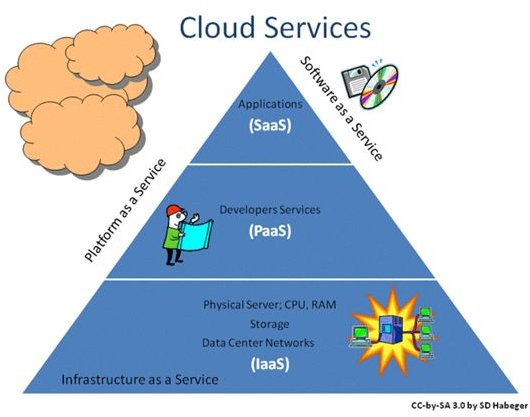 Cloud Computing
The practice of using computer applications that are available from a web browser is known as cloud computing. With cloud computing you can also arrange to store data and the results obtained from the use of these applications on Internet connected servers. With cloud computing you can use the platform, infrastructure and other software that is available on the Internet for all normal computer usage. Cloud computing is built around web services that are independent components which are available at all layers of the technology stack. This makes mass customization more flexible and natural and offers a lot of competitive advantages to the users.
Software-as-a-Service (SaaS)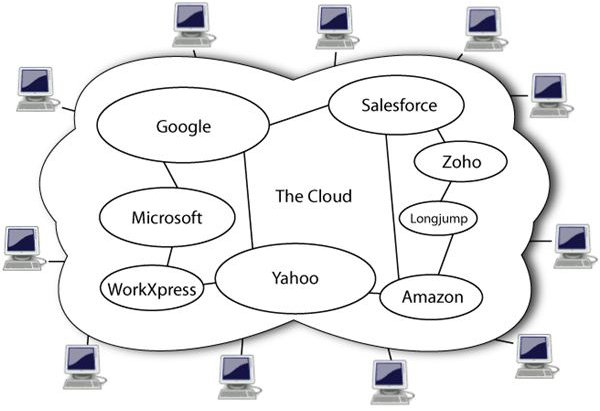 SaaS or software-as-a-service is a business model of the same concept that uses specific software to deliver services to various customers based on their specific needs. In this model, the provider of SaaS would host the infrastructure and make it available to its users. The provider would ensure further development of the software or its modifications depending on the requirements. Its infrastructure would also ensure security for the user, support for the software and its updating, and necessary storage. Customization in SaaS applications would depend on the client base with the provider and their specific needs. Quite often SaaS providers may focus on specific niches in the market depending on their targeted customers and developed software available. SaaS providers can also offer communications as part of their service.
Comparing Costs
Cloud computing can greatly reduce total cost of ownership (TCO) in comparison to on-premise software and this becomes especially significant where companies have a very large base of users who are spread across countries and continents. Documents and data would be available companywide through the use of cloud computing and in real time. The requirements for using cloud computing is just a required desktop or laptop with an Internet connection. Documents can be shared with only authorized persons. Companies can get real benefits from using services that are cloud based like storage, e-mail and even web hosting.
SaaS came into its own as a business by offering to businesses software on a licensing basis as compared to that which was fully owned. This software is constantly updated and is available to users on a cost to use basis. Pricing is generally on a per user basis and some providers may charge separately for storage of data.
Do They Compete With Each Other?
SaaS is more of value to real users who have highly technical requirements that may not be generally available as software over the Internet. Cloud computing would suit individuals and very large companies who use the Internet more as tools to obtain real time information of all the activities in their companies. The actual analysis of this information may be made by in-house software or specific SaaS providers.
References