How to Profit from Cloud Computing - Get Your Head (and IT) in the Clouds for the Earth and for Profits!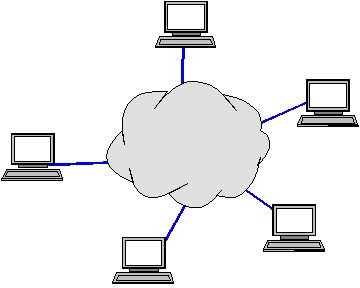 How to Profit from Cloud Computing: Overview
A simple cloud computing definition is the use of the Internet to access software and infrastructure resources rather than hosting them on site. Although cloud computing is a familiar term, many companies understand how it can make them a responsible corporate citizen,
but struggle to understand how they it can boost their bottom line.
Ian Grant of Computer Weekly put cloud computing in simple terms that virtually anyone can understand: "Companies that are using cloud computing are paying as little as one-tenth for the same processing power as they would for equivalent in-house facilities" (2010). Cloud Computing therefore is more than an IT trend: it represents potential cost savings and profitability that every organization should investigate as part of the effort to protect the bottom line. Here are a few ways that companies are profiting from cloud computing now that can also benefit your business.
Cloud Computing: Profit Through Lower Hardware Costs
About one-third of corporate cloud computing users are emphasizing Infrastructure as a Service (IaaS) as they pursue a path toward higher profitability (Dix 2010). By leaving the purchase of computing infrastructure out of the budget, managers not only recognize more profit, but the business enterprise benefits through a periodic predictable infrastructure cost set in the contract for IaaS. Furthermore, the amount of infrastructure required often fluctuates for a company meaning that time of reduced resource utilization will cost less, while surges in utilization can instantly scale to meet the need. Businesses save money and increase profit by avoiding spending on underutilized infrastructure while avoiding the costly moments when in-house infrastructure simply cannot keep up.
With IaaS, the incessant expenditures to stay ahead of the technology curve are eliminated, as well as the expenses associated with repairs and infrastructure downtime. All the responsibility for modernization and uptime fall upon the IaaS provider, allowing business clients to focus on earning money rather than being weighted down with infrastructure concerns. Three of the most well known cloud computing companies that are IaaS providers are Amazon EC2, IBM, and Rackspace Cloud Servers. In many cases, the switch from locally installed infrastructure to IaaS can result in cost savings of nearly 66% as it has for Pike County (Kentucky) Schools (McGarvey 2010). With the responsibility of managing over 6,000 computers, with escalating software, hardware, and administration costs, CIO Maritta Horne changed the district to an IBM cloud, saving hundreds of thousands in hardware costs alone. Because less support was needed for troubleshooting, upgrades, and repairs, the district saw additional benefits through lower labor costs. With all that cutting, another result was surprising: additional efficiencies resulting from the ability of school faculty and staff to access IT resources at home and on the road.
Cloud Computing: Profit Through Lower Software Costs
Software as a service (SaaS) is another avenue toward realizing increased profitability. With SaaS, software is licensed from a cloud provider according to the features and number of users needed. The software is accessed usually through a browser based client, meaning that it can be run on virtually any authorized computer. This has powerful implications for companies with mobile and distributed workforces because they no longer need to depend on remote access to the corporate network. Authentication is handled online by the SaaS provider, providing safe, secure, and productive access to business resources via a high speed Internet connection.
SaaS not only increases profitability through productivity: it saves additional funds normally spent on infrastructure and support. First, desktop platforms no longer have to be equipped with the latest technology in order to run the latest applications. As long as they run a browser and meet minimal requirements, any computer will work. This reduces down time by making desktop and laptop resources easily replaceable, increasing the uptime of valuable employees. In house license management and software installation and updates also become a thing of the past with SaaS. Because the applications are all managed in the cloud, updates and licenses are managed seamlessly, keeping costs under control. As is the case with infrastructure services, SaaS is scalable to meet the needs of businesses as their demand increases or decreases. At the moment, Google's Apps Marketplace and Salesforce.com are two of the biggest providers of SaaS.
When businesses have a need for software, they can log into their marketplace, search for solutions based on category, make purchases and have their software up and running in minutes. For applications that are already in use, features can be added and removed and users can be added on the fly. Also, entire software packages can be dropped and replaced on a moment's notice.
Cloud Computing: Profit Through Lower Labor Costs
The aspect of cloud computing that offers the most cost savings (and thus the maximum chance to increase profitability) is the savings in labor costs that it represents. The cost of implementing new software and technologies can be time consuming and labor intensive. The implications of cloud computing not only mean that businesses have a higher flexibility when reacting to technical innovation, but that they do not require a bloated staff to make it happen (IBM n.d.). Additionally, companies that once required a full time IT department to facilitate their daily operations now require only one or two technically oriented employees to help with basic support issues. With no hardware to upgrade and repair, no servers to administer, and no software to install, information services become a lot less labor intensive. This can make the difference between profit and loss, especially with a multitude of new federal labor rules on the horizon.
In volatile business climates when a great deal of uncertainty is at play in the economy, taxes, and government regulation, cloud computing can help businesses remain profitable and stable by reducing costs without sacrificing productivity. Sure, cloud computing is great for the environment, but once it is implemented, the answer to the question, "What is cloud computing?" takes a whole new form.
References
Dix, John. 2010. "The top priorities." Network World 27, no. 3: 3. Computer Source, EBSCO_host_ (accessed April 4, 2010).
Grant, Ian. 2010. "Untitled." Computer Weekly 29. Computer Source, EBSCO_host_ (accessed April 4, 2010).
IBM. "Cloud Computing Saves Time, Money and Shortens." IBM. https://www.google.com/url?sa=t&source=web&ct=res&cd=2&ved=0CBEQFjAB&url=http%3A%2F%2Fwww-935.ibm.com%2Fservices%2Fin%2Fcio%2Fpdf%2Fdic03001usen.pdf&ei=x7m4S6uII5C4NdKRtOEL&usg=AFQjCNF9BCc6Z0-cBeHt2VYOp3QIeUg4pQ&sig2=NuboVDNKhj4ek2AxldBP1A (accessed April 4, 2010).
McGarvey, Robert J. 2010. "YOU WANT ME TO WHAT?." T H E Journal 37, no. 2: 32-38. Computer Source, EBSCO_host_ (accessed April 4, 2010).