An Overview of Companies Using Green Information Technology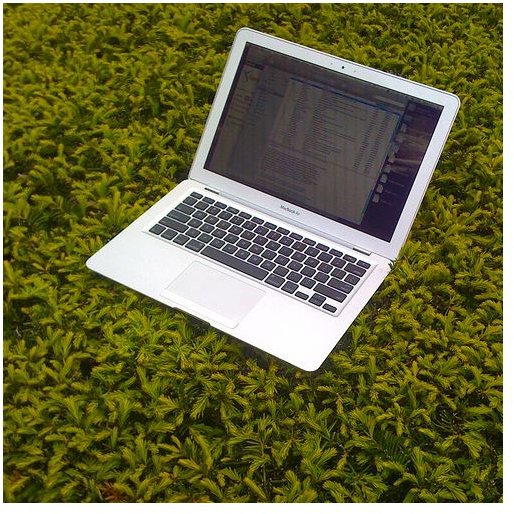 Highmark
Highmark, the health insurance major has earned fame for undertaking comprehensive green information technology initiatives in its new data centers, which serves as a benchmark for others to emulate. It spent about $45,000 a month on electricity in its old 24,000 square foot data center, and with the application of green technology initiatives still manages to retain electricity costs at the same level in its new 86,000 square foot data center. The following efforts helped Benchmark achieve such energy efficiency.
Server virtualization, or splitting a server, with each virtual server independently booted and running its own full-fledged operating system. This helps to consolidate IT activities and allow performing more activities with lesser hardware
Disk virtualization, or the same application of server virtualization concept to the hard disk, and including de-duplication of data to save disk storage space
Migrating the Lotus Notes mail system from servers to an existing unused one to further reduce server requirements.
Recirculation of air to keep temperatures down. The air handlers on the floor, push cold air under the raised floor and pull it up through the front door of the 19-inch server racks. The monitors inside each rack speed up or slow down fans based on the amount of heat generated.
Placing a 100,000-gallon water tank underneath the data center for rainwater harvesting, and using the collected rainwater to cool the data center. The heat generated by the data center evaporates water at a rate of about 12 gallons a day, and without the water would have created more work for the air conditioning system.
Discovery Communication
Discovery Communications LLC, the company behind the famous Discovery channel and Animal Planet, walks its talk on saving the planet by going green. It adopts green computing practices by:
Conducting regular audits of its server, storage and network equipment to ensure optimal utilization of resources. Such audits especially identify abandoned servers, or servers running but not doing anything, a common occurrence in large firms.
Consolidating storage into a single shared pool using Network Appliance Inc.'s FlexVol technology, and VMware Inc.'s virtualization software, to reduce server count from 850 to 535 physical machines.
Switching over from backup tapes to disk-to-disk backups to eliminate the need to transport those tapes off-site.
Redesigning server racks to a hot aisle/cold aisle design and sealing it up to optimize airflow.
Ensuring all company laptops have power management capabilities enabled, and making it a policy to turn off the computers at the end of the day.
Using networked printers set to the lightest print setting and double-sided print by default.
A striking feature of Discovery's initiatives is the priority to simple and basic, yet often overlooked, concerns over high-fangled ones. For instance, the company unblocks air vents and adds blanking panels in data center equipment racks to optimize airflow, before implementing server consolidation and virtualization.
First National of Nebraska Inc.
First National of Nebraska Inc. is a pioneer of green computing. In 1999, it became the first company to build a data center powered entirely by fuel cells that emit no greenhouse gasses. Fuel cells cost 15 cents per kilowatt-hour versus 5 cents to buy power from the grid, but the high costs offset by eliminating the need to build a backup data center that saved the company $75 million to $100 million, and also dispensing with the need for UPS. The waste heat and water vapor emitted by fuel cells find use for heating space and melt sidewalk ice in winter.
First National's other noteworthy green technology initiative is a consolidation of servers, storage and networking infrastructure. This massive consolidation exercise reduced 572 Windows servers to virtual machines running on 110 server blades taking up just two racks, 100 firewalls to 14, and 40 Solaris Web hosting servers to a single System z mainframe. The exercise saved $19 million, and ensures overall power consumption remaining constant despite substantial increase in the data center activities.
Perkins+Will (P+W)
Perkins+Will has historically embraced the concept of "green", much before it came to the limelight, for the business design workstations that made efficient uses of power and water. Of late, it has extended the concept of green to its internal policies and procedures.
P+W has a "green team" in every office, responsible for implementing a "Green Operations Plan" for transportation, office water use, office energy use, office consumables, indoor air quality, and office renovations and new construction functions. The specific initiatives include:
Instituting a "rendering farm", through which architects tap into idle desktop cycles during off-hours to run computer-intensive design software.
Using Wake-on-LAN hardware and software in the PCs for power-on.
Server virtualization.
Snohomish Public Utility District
Necessity is the mother of invention, and nothing exemplifies this more than the case of Snohomish County Public Utility District (PUD) in Everett, Wash. The PUD embraced green technology to successful effect in the aftermath of a heat wave that left it without enough power to meet the demands of area residents. The "green" measures of this PUD include:
Using an open-source tool called EZ GPO (Group Policy Objects) to shut down computers when not in use. This application runs scheduled tasks every half-hour to see if anyone is logged into computers, and puts them in standby mode if idle. This initiative results in a cost savings of $25 per machine per year.
Making changes in the physical setup of data centers for better energy efficiency.
Replacing power guzzling desktop equipment with Energy star rated energy efficient ones.
Consolidating 12 racks of servers down to three blade servers.
Conducting public awareness campaigns on the importance of conservation by reaching out to school districts and area businesses.
A review of the companies using green information technology suggests that almost all of them are LEED certified and opt for server virtualization and innovative cooling mechanisms to reduce energy costs. Other initiatives and green practices that leading companies adopt, include using smart appliances that control power usage, recycling and using eco-friendly paper, adopting telecommuting and teleconferencing, and more.
Reference
Computer World "2008 Top Green-IT users and vendors." https://www.computerworld.com/s/article/312485/Top_Green_IT_Companies_and_Vendors. Retrieved June 07, 2011.
Image Credit: flickr.com/Chad Kainz