Soy-Based Ink for Printers & Soy-Based Toner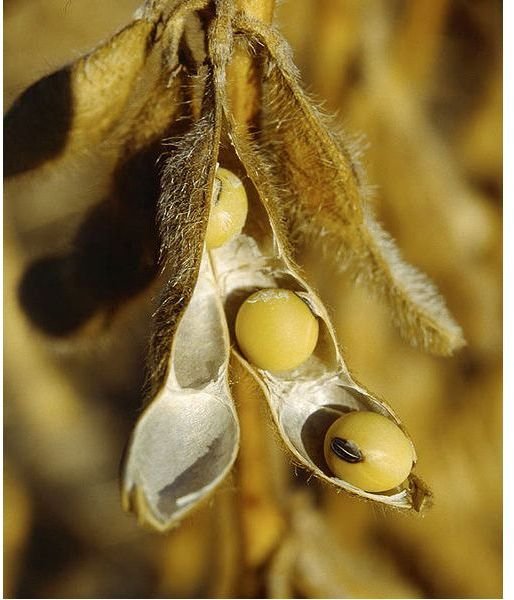 Soy-Based Ink – Its Origins and Availability
If you're seeking soy-based ink for desktop printers as an alternative to petroleum-based ink cartridges, chances are you haven't found one. All soy-based ink formulations are available for general commercial printing purposes like those used for publication of newspaper or books, or for printing business forms and legal documents.
In fact, soy-based ink was originally formulated by the technical staff of the Newspaper Association of America during the 80s, not for its features as a green alternative but as a more reliable resource for ink. During that era, petroleum supply was greatly affected by the problems of the oil-producing countries. The newspaper industry leaders perceived this as a growing problem; hence, intensive studies were launched to address the difficulties of finding a more reliable source of ink supply.
After a test of more than 2,000 vegetable oil formulations, it was established that soybean oil was the most excellent choice. Subsequently, the findings about volatile organic compounds (VOC) and their harmful emissions had pinpointed the wide-spread use of petroleum-based ink as among the major sources. As a result, the "Vegetable Ink Printing Act" was mandated by the U.S. Congress in 1994, which required contractors of printing jobs for government forms and contracts to make use of vegetable-based inks whenever possible.
Although not totally VOC-free, the said ink's minimal VOC levels provided the printing industry with an environmentally friendly solution without having to sacrifice quality. Soon enough, the successful use of soy-based ink for printers spawned the development of other formulations that would work not only on lithographs but on other types of printing techniques as well.
Unfortunately, soy-based ink for desktop printing is still unavailable. Still, this does not mean that home and office users do not have a greener option for their desktop printers and photocopiers.
Consider Soy-Based Toner for Home and Office Printing
Instead of endlessly searching the Internet for soy-based ink for printers, consider the option of using soy-based toners for desktop printers or photocopiers. They are more popularly known as bio-based toners and are compatible mostly with a select series of HP laserjet printers.
These toners make use of resins developed from the natural oils of soy beans, cotton seed and corn to replace the polymer or chemical resins contained in traditional toners.
The first of these soy-based toners is commercially known as "Agritone" and has been tested as compatible with the HP LaserJet 4200 series, HP LaserJet 4300 series, HP LaserJet 4345mfp and HP LaserJet 4250/4350 series. Accordingly, these compatible printers do not require any modifications and can be expected to meet the standards of high-quality prints. "Agritone's" proponents, Batelle Institute and the Ohio Soybean Council were named as recipients of the U.S. Environmental Protection Agency's (EPA) 2008 "Presidential Green Chemistry Award".
Another bio-based toner, "SoyPrint Toner Cartridge", is said to be compatible with the Canon image Class 2210/2220/2250 series printers in addition to the HP printers. .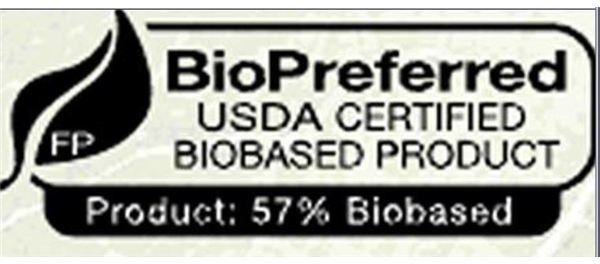 The main environmental benefit derived from the use of bio-based toners is its de-inking performance, which is important in facilitating paper recycling processes.
However, since a host of other manufacturers have come up with their own versions of bio-based toners, consumers should be guided by the US Department of Agriculture's label for "USDA Certified Biobased Product". The image on your left is the new USDA label that was launched in Feb. 2011.
Image Credit: Courtesy of SoyBioBased.org
Summary:
Soy-based ink for printers is currently available for commercial printing equipment only. Home and business offices can make use of the soy-based toner as their eco-friendly alternative over the polymer-based traditional toners. Hence, you can now end your search for soy-based ink for printers and start seeking the soy-based toner compatible with your desktop printing equipment.
Reference:
EPA.gov – Green Chemistry: 2008 Greener Synthetic Pathways Award _Development and Commercialization of Biobased Toner l_ifted from https://www.epa.gov/gcc/pubs/pgcc/winners/gspa08.html.