Top 10 Sources for Recycled Business Cards Printed With Soy Inks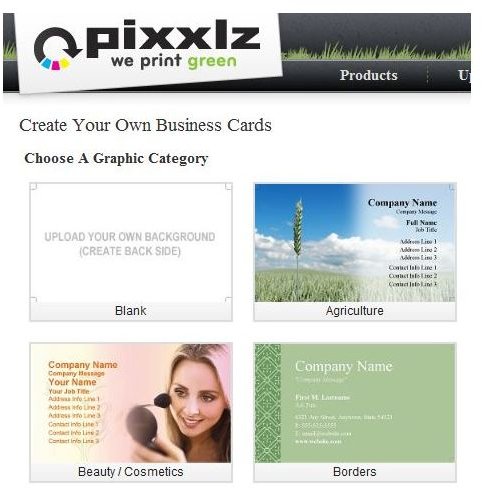 Why Soy Ink?
You certainly know that using recycled paper products is good for the environment, but have you wondered why it is beneficial to use soy ink for eco-friendly printing? The benefits of this type of ink are many. Soy ink produces vibrant colors with greater resistance to rubbing off than traditional ink. It is cost effective, stable and stands up well to the heat from laser printing as well. In addition, it is naturally low in VOCs and its waste is not hazardous.
To shop for recycled business cards printed with soy inks, check out the sources listed below. You can also find links to these online resources in the References section at the end of this article.
Pixxlz
This environmentally friendly printing company offers business cards starting at around $6 for 30 percent post consumer waste paper, and also offers 100 percent PCW and soy-based ink at a higher rate. You can choose from one of their numerous designs or upload your own custom image. Then, simply fill in the fields with your information, proof the cards and place your order.
BizInk Printing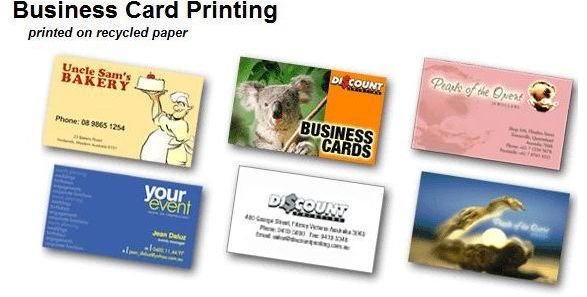 Offering a wide variety of business printing essentials, BizInk Printing creates business cards using recycled paper and soy ink in their cutting edge, four-color print process. Printing options include full color on both sides of your cards as well as color on the fronts and black ink only on the backs or blank backs. Order online or request a custom quote before you get started.
Greener Printer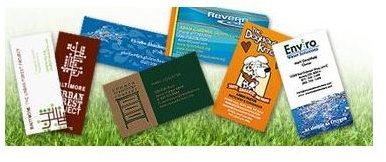 Taking green printing seriously, business cards from Greener Printer are printed on 100 percent recycled paper with zero-VOC soy and other vegetable-based inks. Their plate processing is chemical free and the coating on the cards is non-toxic. If you need business cards quickly, you can opt for the Rush print turnaround, promising your cards within three business days of your proof approval.
Natural Printing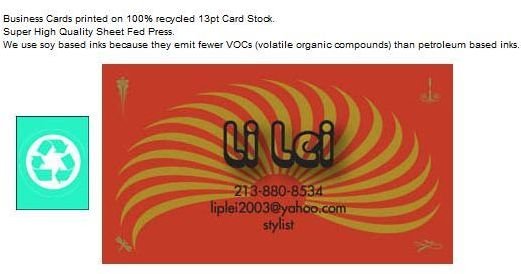 Another online resource that may meet all of your business's printing needs, Natural Printing produces business cards using soy inks and 100 percent recycled, 13pt card stock. Prices start at $45 for 250 cards with front print only, with discounted prices for larger quantities.
GreatFX Business Cards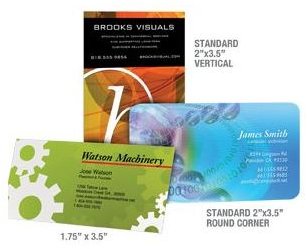 GreatFX offers business cards printed on 40 percent recycled paper with soy-based inks and solvents using a green printing process, although you must be sure to select this option when designing your cards. Use their online design tools or upload your existing design, if you choose. Prices start at under $30 for 100 cards.
Barefoot Press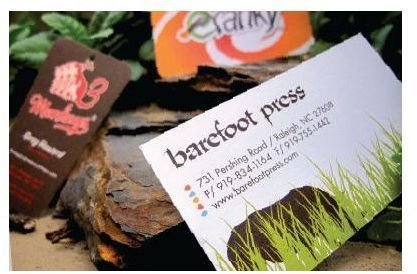 With several packages from which to choose, Barefoot Press offers recycled business cards printed with soy inks on both sides in full color. Additional options include adding a Union label, a green printing logo, rounded corners and more. Prices start at around $80 for 250 cards.
EnviroFriendly Printing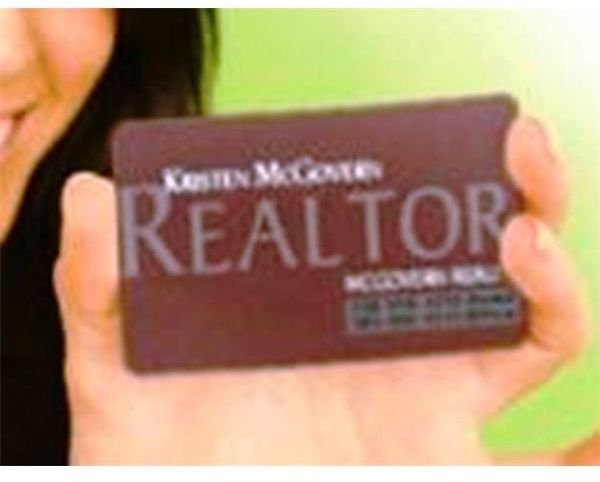 Not only are the business cards created by EnviroFriendly Printing made using recycled paper and soy ink, but they also manufacture all of their products using 100 percent wind energy. Next day service is available and prices begin at less than $40.
Spin Digital Print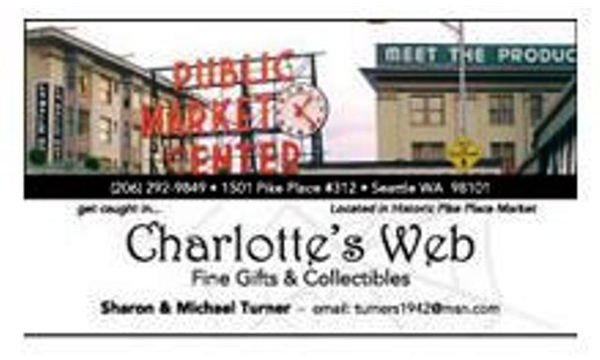 Spin Digital offers you the choice of 100 percent or 30 percent recycled paper with soy-based ink using sustainable, green printers. Order as few as 250 business cards starting at around $40 and delivery is included.
Pinball Publishing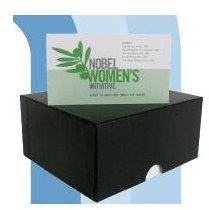 Offering business cards printed on extra-thick, uncoated recycled paper with soy- based ink from soybeans farmed in the US, Pinball Publishing will create full-bleed business cards from your custom design. Prices start at about $200 and turnaround ranges from seven to 10 days on average.
Dolphin Blue

The final, but certainly not least-deserving option on the list, Dolphin Blue offers a wide array of printing needs as well as office supplies. Business cards are printed on 100 percent paper in a variety of weights and colors with soy ink. Their process is Forest Stewardship Council certified, carbon neutral and Green Seal or Green-e Wind Energy certified.
References
Sources:
Images:
Screenshots from respective websites provided by the writer