What Are the Benefits of a Paperless Application?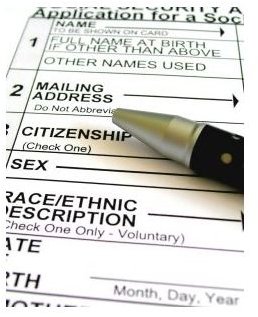 Why Use Paperless Applications?
When you're evaluating whether to bring paperless applications into your business, it's important to consider the benefits of a paperless application. By using paperless applications, companies can circumvent some of the problems that crop up when using paper applications - misplacing applications is just one of those. Offices where the aim is to make a move to go paperless will especially find the usage of paperless applications to be beneficial to their workflow.
There are many benefits of a paperless application that makes the time it takes to research the software or create the database well worth it. Some of the benefits are obvious, while other benefits cannot be realized until you actually dive into using paperless applications in your company.
Benefit 1: Paperless Applications Save Money
Paperless applications can save money for companies who are wishing to cut back on expenses. While it might seem at first that implementing paperless applications might cost more in terms of investing in the software necessary to do so, in the long-run paperless applications save money. Whether your company prints, photocopies, or orders special applications, you will save money on supplies and filing space for applications. Moreover, by not having to have someone search through paper files when looking for a specific application, you can save time and human resources dollars by transforming your office into a paperless one.
Benefit 2: Easily Search Through Applicants
A second benefit of going paperless in your office is that by making applications electronic you can easily search through those applications for specific characteristics. For example, if you're looking for someone with a science degree to fill a research position, it's much easier to type in your specifications than it is to shuffle through papers. Depending on what program you use, you can also create a reminder to follow up on an application that comes in using a program such as Microsoft Outlook. You would simply create a task in Outlook to remind you when you need to follow up with an applicant and then attach the application to the task in order to help yourself remember why you wanted to respond.
Benefit 3: Keep a Greener Company
Applications often pile up and create a stack of paper that wouldn't otherwise exist. Sometimes for jobs as many as 1,000 people apply for a single position. When this happens and every application provided is a paper application, it can create quite the paper trail - and not in a good way. Not only do companies have to determine green but also safe ways to dispose of information for those clients they do not hire, but they also use an enormous amount of paper in the process. Companies that use paperless applications are much more green than companies who do not.
Benefit 4: Make it Easier for Applicants to Apply for the Job
Finally, previous to the availability of means for applying electronically for positions, prospective employees would either need to cold mail their resume and cover letter to a company or they would need to head down to the company's headquarters to pick up an application. The advent of the paperless application simplifies this process, and companies may even receive applications from prospectives at top colleges who otherwise might not have had access to the company's process before.
References
"GCSU Job Applications Go Paperless" Georgia College and State University - https://info.gcsu.edu/tip/archives/2008/GCSUjobapplicationsgopape.html
Image courtesy of https://www.sxc.hu/gallery/EyeLens