Tips for Going Green That Will Help Your Business Join the Green Revolution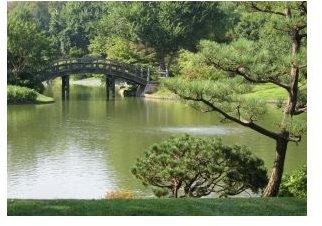 Why Go Green?
Why should you go green in your business? Aside from creating a business that is sustainable that will make money over the long term, going green helps you to save money, save the environment, and save resources. Whatever your reasons for taking your business out on the green revolution there are some tips for going green that will help you to make the transition seemless.
The first thing you need to realize is that going green should be treated as a change management project. You should first commit fully to going green before you start undertaking any projects where you are changing technology, processes, or means for managing paperwork.
1. Undertake One Change at a Time
When you go green, it is important that you only undertake one change at a time. For example, if you are determined to create a paperless office, don't also undertake upgrading your computer equipment at the same time. In fact, you may wish to upgrade your equipment first to energy-efficient equipment and then go paperless. If you try to do everything at once, chaos will ensue.
2. Plan, Plan, and Plan Some More
Make a list of sustainable practices and green practices you would like to incorporate into your business. Next, prioritize these practices and develop a plan for how you will accomplish each. Develop a budget for each of these new practices. Create a project plan for each change that you wish to make.
3. Find Out What the Government Regulations Say
When you're creating your sustainability plan for your business, be sure that you have checked the federal regulations for sustainable practices in business. If there are any areas where you deficient in the requirements, these should be the areas where you focus your energies first.
4. Learn About Financial Incentives for Going Green
Next, you will want to look into the financial incentives for going green in your business. There are different grants available to help you implement green technologies in your business. If there is an incentive grant for an area you are thinking of upgrading in your business, make that area a priority for your upgrade.
5. Use Recycled Products Whenever Possible
It is vital that you use recycled products when you're going green. It's important that you go out of your way to be sure you use post-consumer products whenever available. If you do use paper in your office, use recycled paper—and recycle the paper after you use it. On that note, also make an effort to buy products that do not use a whole lot of packaging materials.
6. Turn Off Electronics When Not in Use
What do you do with your computers when you leave the office? Do you have your team shut computers down, do you hibernate the computers, or do you leave computers in sleep mode throughout the night? The most environmentally friendly option is to shut your computers down, completely, at the end of each work day. This is one small thing you can do and that you can encourage your employees to do that will help save your company money and will help lighten the environmental burden from electronics.
7. Implement Green Marketing Strategies
Marketing is a vital part of building a business. Many companies send out prospecting letters, postcards, and even sometimes post ads. It's worth it, however, to take advantage of some of the new, more sustainable means of business promotions. Think about social media strategies, blogging, and e-newsletters as opposed to mass mailings that may wind up in a trash bin. If you must do a mailing, make sure you mail on recycled product, and make a note on the material reminding the recipient that they may wish to recycle the material.
8. Mind the Lights
In addition to choosing electronics solutions that are green friendly, you should also choose lighting that is environmentally friendly. Look into controlling lights with timers, natural lighting, and energy-star lightbulbs. Additionally, be sure that you turn out the lights any time they are not being used.
9. Encourage Telecommuting
Skype, Collaboration Software, GoToMeeting, and many, many more programs have made it easy to communicate when not in an office. By encouraging telecommuting, you can help reduce the impact your company has on the environment by reducing the number of individuals who need to commute to the office.
10. Get Involved in the Sustainability Community
Finally, be on the look out for sustainability conferences, sustainability groups, and green networking groups. By staying involved, you can be sure that your business is always in the loop to new technologies and innovations to help your business go green and maintain sustainable practices.
References
Green Guide for New Businesses https://www.business.gov/start/green-business/green-guide.html
"The Green Life" The Sierra Club https://sierraclub.typepad.com/greenlife/2007/03/10_ways_to_go_g.html
Image Courtesy of sxc.hu/gallery/MEJones