A Review of the Top 5 Green PC Cases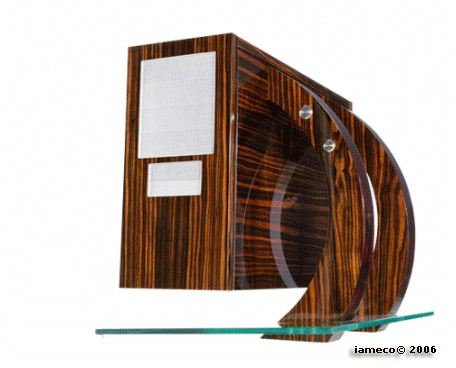 Why Consider a Green PC Case?
Why not think of your PC case as a way to go green? More companies across the globe are offering up some of the unique—some of them off the beaten path, and some of the very practical. Let's take a look at the top 5 green PC cases.
1. Sarah by Iameco
Named simply "Sarah," this green PC case from Iameco is a treasure! Forget those toxins in other PC cases, Sarah is totally environmentally-free with recycled woods—and if that's not enough, the mouse and keyboard are wooden too! Iameco sells this fantastic PC case at a hefty $1,600. As the manufacturer states, this PC case should "appeal to those of an extravagant nature." Specs feature a standard ATX/BTX housing and an ebony color and all component slots are 5 ¼ inch. Switches are stainless steel and the base—made of cool floating glass! Actually, a visit to Iameco's website is a must if you love green PC cases named after the fair—they've got a Mary, Lucy, Grace and Emma to name a few.
2. Valerie Beetle Invents a Case for a King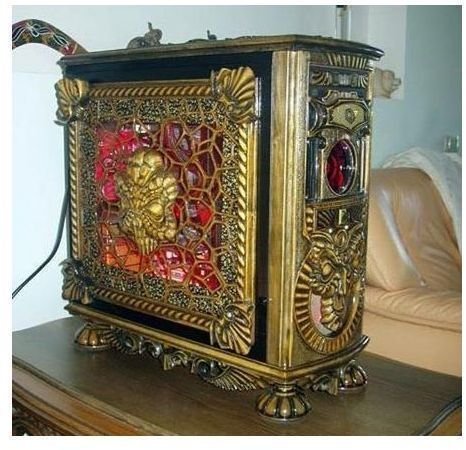 Nope, Valerie Beetle is not a car, but an inventor living in the Ukraine—in Peryomayske City to be exact—in case you want to hunt him down. This green PC case made our list because of its one-of-a-kind quality—and it's not Beetle's only piece! As one admirer wrote, "I felt like this one (case) belongs to the living room of an ancient emperor!" While it looks like it's made of medieval iron—it's wooden! Read more about it at Gizmo Watch.
3. Go Cardboard!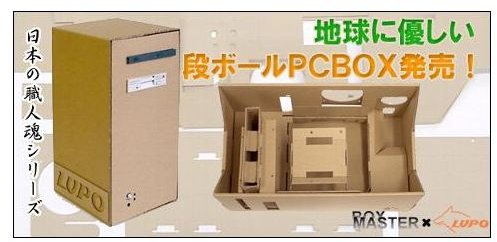 The Lupo Corporation of Japan has offered up a great cardboard case that we felt had to land on our list of the top 5 green PC cases. Made of 100% cardboard once you get the case, you just punch out the perforated cardboard sections and voila—you've got a green case that none of your friends have! It' biodegradable, but some reviewers are asking, what if someone drops a cigarette on it or the dog finds it amusing? Hmm? Check it out at Gizmodo.
4. Think Bamboo!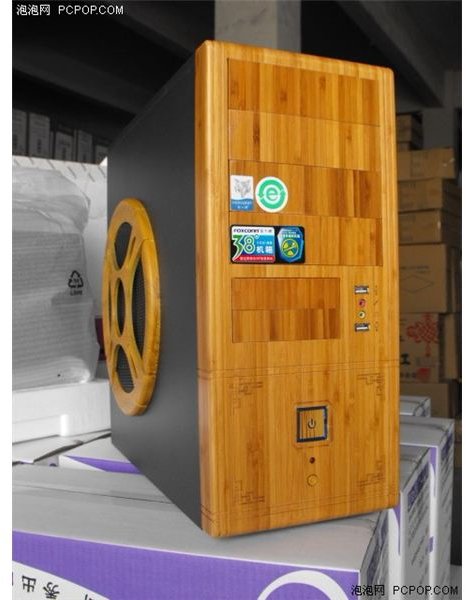 PCPop of China offers up their latest eco-friendly PC cases, the Bamboo I and the Bamboo II! The bamboo really only covers the front of the PC, but it's still a cool way to be more green when it comes to your PC. The Bamboo II is the smaller of the two—think HTPC size. To read more about these bamboo cases, TweakTown offers up more on this green PC casemod. Expect them to arrive in the U.S. this year and nope, that's not a mill stone on the side!
5. Choose a Mission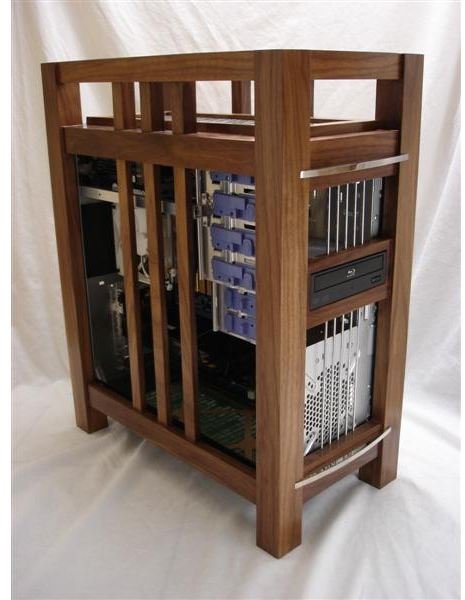 Jeff Stephenson of SlipperySkip calls his new green PC case—the Mission! Is it an end table or is it a PC case? Hard to tell because Stephenson's innovation hasn't just created the Mission, but also many more eco-friendly PC casemods to choose from. The Mission has won awards from CoolerMaster and Intel and think the TV show Mad Men here—any of Jeff's cases will take you back to the 1950s. Contact Jeff at his gallery.
Wrap-Up
If one of the above green PC casemods is not for you, Instructables offers a cheap way to build your own eco-friendly case from wood—all at a cost of around $42 bucks—now that's not just eco-friendly, it's wallet friendly!
References
Product information and screenshots courtesy of:
Lameco - https://www.iameco.com/index.cgi?D=95&C=134&P=785
Gizmo Watch - https://www.gizmowatch.com/entry/mod-technology-surrounded-by-artistic-imagination/
Gizmodo - https://gizmodo.com/#!132352/cardboard-pc-case-sure-is-bio+friendly
TweakTown - https://www.tweaktown.com/news/13734/foxconn_unveils_cool_bamboo_pc_cases/index.html
SlipperySkip - https://slipperyskip.com/index.html
Instructable - https://www.instructables.com/id/Build-a-Wood-PC-Case/