Review of the Best Power Usage Monitoring Devices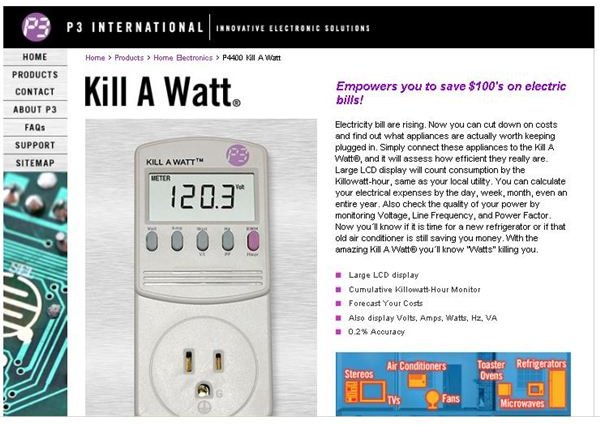 P3 Kill A Watt
Designed for per-outlet power usage monitoring, the Kill A Watt by P3 displays the power consumption of devices plugged into it in
kilowatt hours and also displays volt amps, volts, power factor and other power metrics. Plug this device into a power outlet and then plug a computer into it and quickly learn how much power a computer is using.
The Kill A Watt power meter allows IT staffers to forecast power consumption of computers and other devices for budgetary purposes so that compliance with green computing policies can be ensured. Additionally, the Kill A Watt can help IT departments identify the worst power offenders, targeting them for priority replacement.
Right now the Kill A Watt power monitor costs less than $21 at Amazon, although pricing and availability may change at any time.
The Energy Detective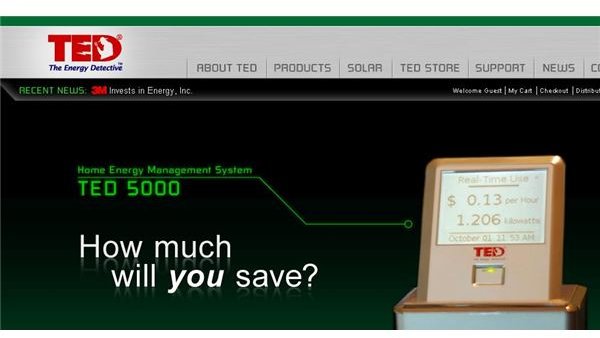 Businesses can monitor the power used by all devices connected to a given breaker panel using The Energy Detective (TED). TED collects power consumption statistics in real time, stores years of historical data and outputs the information to the Web via an Internet gateway using Google PowerMeter software.
With TED collecting power consumption information per site or per circuit is easy, allowing managers to keep an eye on the latest power trends within the company or department, allowing instant evaluation of green initiatives and accurate forecasting of operating costs.
TED products are available for purchase from The Energy Detective website. Prices start at around $120.
eMonitor
Allowing for circuit-level monitoring of any home or business, eMonitor by Powerhouse Dynamics monitors power consumption of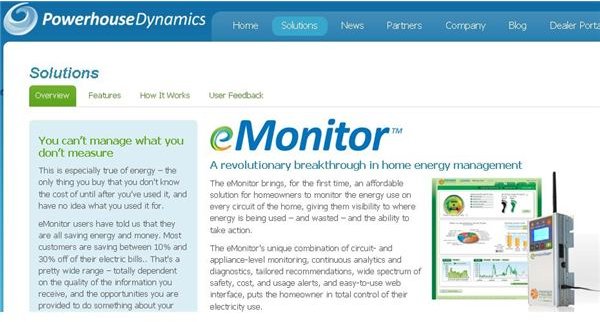 computers and other devices so companies, departments, and individuals can actively work to reduce their carbon footprint.
Each eMonitor can measure power going to up to 100 circuits, collate information, and then post it online for access from either PCs or smartphones. Additionally, eMonitor provides alerts when potential overload conditions are detected as well as when excessive consumption is detected. Budget levels can also be set, alerting users when they have used their monthly power allocation.
Finally, eMonitor works with alternative energy sources, allowing users to gauge the amount of alternate power being used, and the resulting savings in electricity costs.
Currently, the eMonitor 24-circuit monitor costs under $1,000 from SmartHome. Pricing and availability of this and other eMonitor products may vary.
Conserve Insight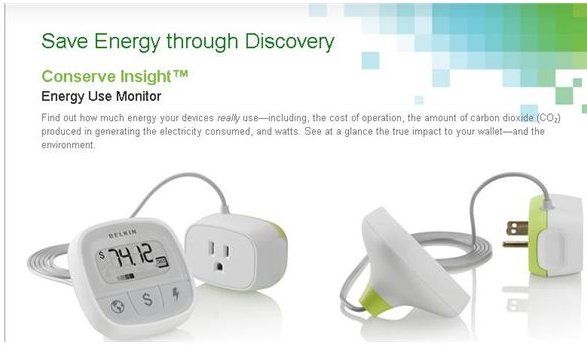 Belkin offers a product called Conserve Insight for per-device power usage monitoring. Conserve insight works by plugging it into a power outlet and then plugging a computer or other device into it. A simple LCD display reveals the electricity consumption and estimated cost of operation for the device connected to it.
Conserve Insight can be purchased directly from Belkin for around $30 at the time of this writing. Pricing and availability may change without notice.
Get Started with Power Usage Monitoring
Power usage monitoring can go a long way toward ensuring that IT departments know how much their computer equipment costs to operate, what their power consumption rates are, and what devices to target first for green computing initiatives. The devices listed here are just some of the powerful devices available that can make the task of power monitoring easy.
References
"Kill A Watt", https://www.p3international.com/products/special/P4400/P4400-CE.html
"The Energy Detective", https://www.theenergydetective.com/home
"eMonitor", https://powerhousedynamics.com/content/solutions
"Conserve Insight", https://www.belkin.com/conserve/insight/
Screenshots provided by writer