Free Online Storage Comparison - Pick Your Favorite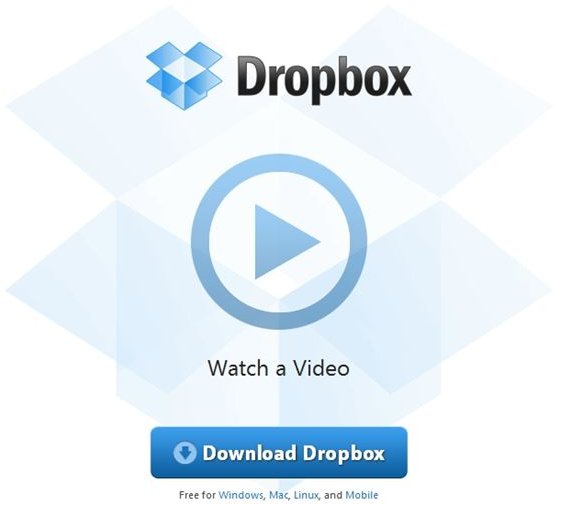 Introduction
Although computer users should back up important files and folders regularly, this practice is not seen often. Despite the fact that there are numerous backup methods available (different online solutions, backup tools, portable hard drives, etc.), most computer users create backup copies of important files rarely. Unfortunately, they realize how important this practice is once they lose important files due to a hardware failure, accidental deletion or even a theft.
If you are aware of the importance of backup and would like to find a convenient and secure way for backing up your data, you should definitely consider a free online storage service. If you are in doubt which solution you should choose (although you can combine several solutions simultaneously), you should definitely consult this article which brings free online storage comparison, where 5 great solutions are described.
Finally, Earth will also thank you: can you imagine how many paper and trees would be saved if people would share documents online more often? Also, the need for optical media would be decreased significantly, which is another important environmental benefit.
Dropbox
Undoubtedly one of the most popular and simplest online storage services, Dropbox is widely recognized for its simple design and ease of use. Furthermore, Dropbox also received several nominations and awards from numerous computer and technology websites and magazines. Although Dropbox comes in both free and paid versions, this article will deal only with free one.
Once you register on a Dropbox website, you'll be prompted to download their software in order to use the service. Free service has 2GB of free online storage, while there are some tricks on how you can increase this value. In order to use it, you just have to copy files into the Dropbox folder (which exists on your computer) and start the Dropbox application. The files will be copied on the web server automatically.
You can register Dropbox here: https://www.dropbox.com/
ADrive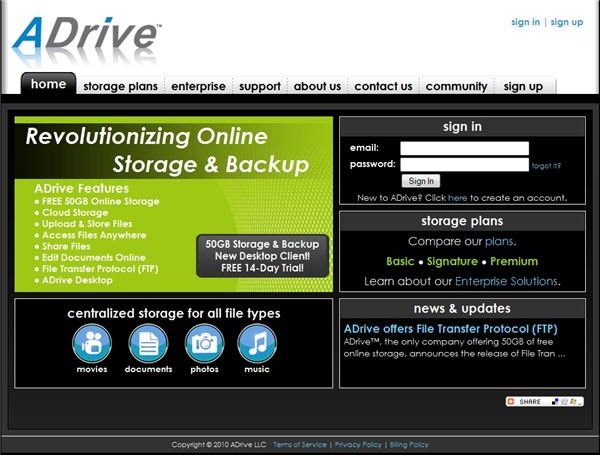 A record holder (when not taking about "media-files only" free online storage services), ADrive offers 50GB of free online storage. Once registered, the user can easily upload and download files, access files from anywhere using a web interface, share files easily, and edit documents online. FTP (file transfer protocol) is supported as well. ADrive company also offers paid versions providing more storage capacity for an adequate price, but for most users, the free 50 GB will do.
You can register ADrive here: https://www.adrive.com/
Windows Live SkyDrive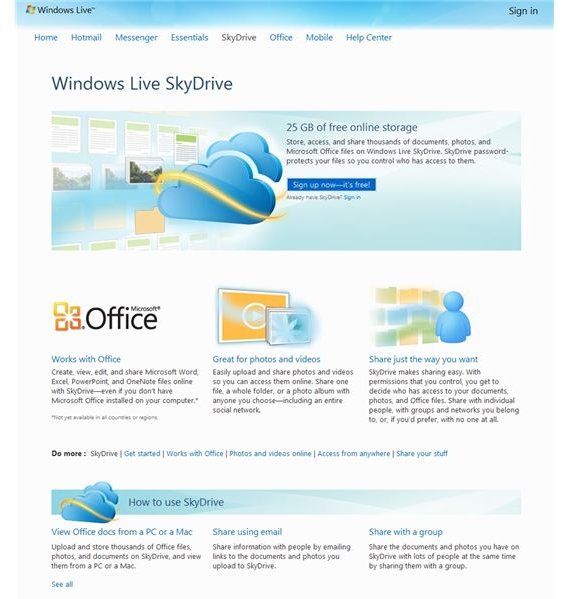 Windows Live SkyDrive is a member of Windows Live collection of great (and free) online services. SkyDrive offers 25GB of free online storage, although the individual files cannot exceed 50MB in size. Furthermore, Windows Live SkyDrive offers file management through the web interface and through computer application which is based on Silverlight.
If you already have a Windows Live ID, you won't have to register to use Windows Live SkyDrive, but you can use that ID to access the service. Windows Live SkyDrive includes numerous other features as well, such as Windows Live Photos, Windows Live Office, Windows Live Groups integration, etc.
You can register Windows Live SkyDrive here: https://explore.live.com/windows-live-skydrive
IDrive Basic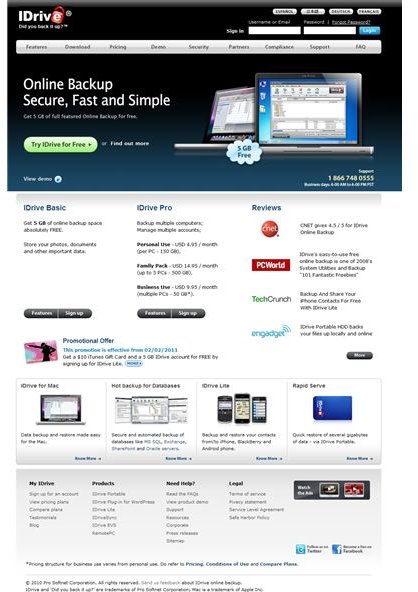 IDrive Basic offers free 5GB of online backup space, although there are paid versions available as well. Basic plan supports all the features included in paid versions, while some of these are continuous backup, web-based administration, true archiving, mapped drive support, versioning, etc. Finally, there is no limit on the upload and download size.
You can register IDrive Basic here: https://www.idrive.com/index.html
Box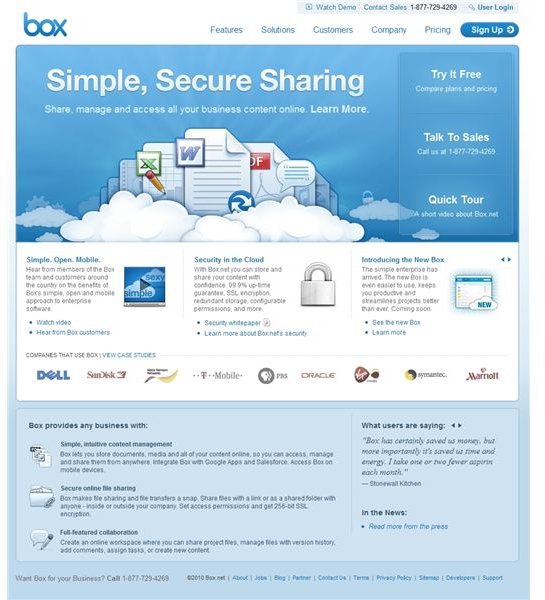 We will finish this free online storage comparison with Box, which also offers 5GB of online backup space at no charge. It does have certain limitations, while the most important is that file size limit is only 25 MB in free version. The free version of Box provides file sharing links and mobile app access as well, while all the other features require paid subscription.
You can register Box here: https://www.box.net/home