Top Ten SaaS Providers: Established Vendors With Great Track Records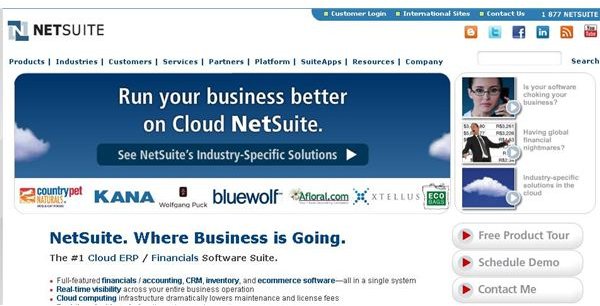 SaaS Overview
Software as a service (SaaS) takes the unpredictable, often costly, and labor intensive task of localized software acquisition, implementation, and administration, and puts it in the Internet "cloud," allowing companies of all sizes to benefit from the economies of scale, a known monthly cost, and a reduced labor force while gaining scalable access to the software and software features they need in real time.
Although SaaS has developed into one of the hottest IT sectors, plenty of room still exists for growth in terms of the number and size of service providers as well as in the quality and scope of SaaS applications.
Below, the top ten SaaS providers are listed to help managers, directors, and executives identify potential vendors to supply their companies with high quality SaaS products.
NetSuite
The first of the top ten SaaS providers listed here is NetSuite, an award-winning service provider known for providing software capable of
running an entire organization. Available in 12 languages, NetSuite is a perfect solution for international companies.
Rather than relying on several fragmented software solutions, NetSuite aims to provide a homogeneous software experience that provides operating consistency and data continuity across every division of a company. This capability helps convert data from a functional role to a valuable asset that gives managers and executives the ability to identify and address global trends across the enterprise that otherwise would be missed.
NetSuite includes SaaS applications that include e-commerce, accounting, CRM, project management, sales, marketing, and other applications.
Rackspace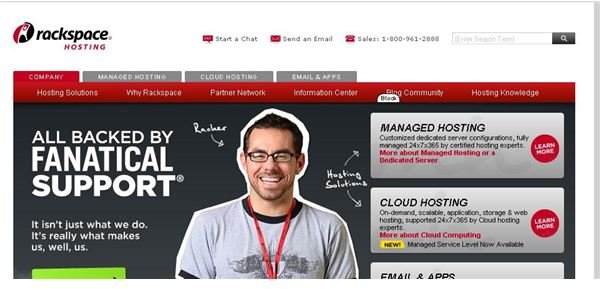 Another top ten SaaS provider is Rackspace, a provider of hosted servers, applications, and data storage. Rackspace offers the advantage of picking and choosing a variety of software solutions and supporting them on scalable, customized, managed platforms for the ultimate in service and reliability.
SoftLayer
Say goodbye to one-size-fits-all SaaS hosting providers because SoftLayer allows its customers to create and segment their networks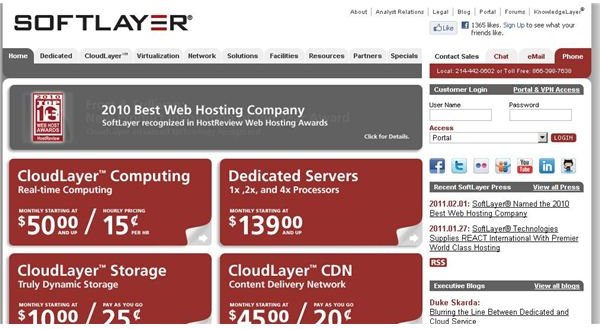 and servers according to their particular needs. From data center management solutions to on-demand host provisioning, SoftLayer is an innovative and unique SaaS provider that can accommodate virtually every customer demand.
GoGrid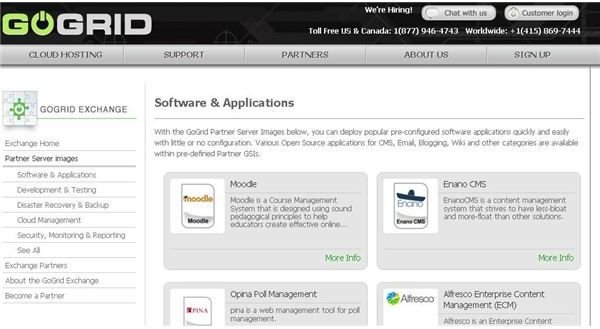 Next on the list, GoGrid provides "complex infrastructure made easy," a backbone for the most demanding SaaS applciations that will serve applications, files, and Web sites with ease. GoGrid customers can use their own software or they can subscribe to SaaS solutions from the GoGrid Exchange that are ready to run with minimal time and effort. The incredible power of GoGrid makes it comfortable among the top ten SaaS providers.
WebECS
Windows 2008 VPS hosting and VMware Infrastructure services make WebECS a must for inclusion as a top ten SaaS company.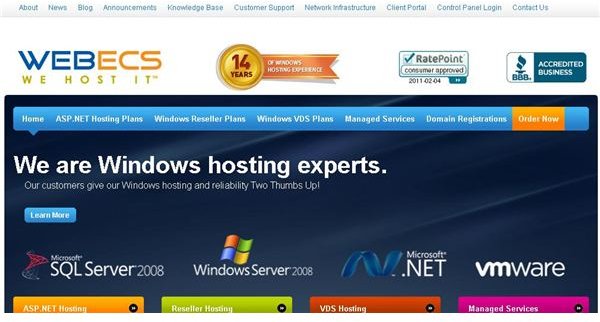 Microsoft .Net (including ASP.NET), SQL Server, and other software services make WebECS a potent provider of a variety of SaaS business services.
Taleo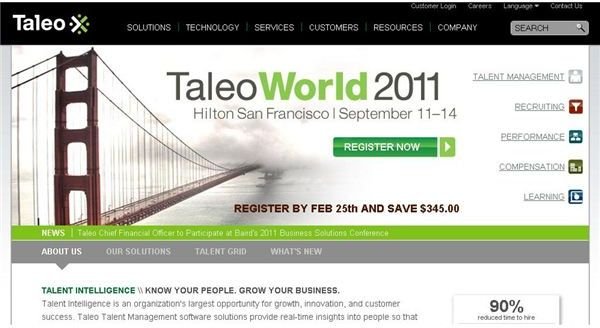 The current job market accentuates the need for effective talent management, making Taleo an essential SaaS provider. Nearly three quarters of companies say that talent management is a high priority for their operating strategy and almost all of them say that the cost of hiring and retaining talented workers is rapidly increasing, promising to keep Taleo in the running as a rising star among the top ten SaaS companies on the Internet.
Taleo is a cloud computing provider that offers SaaS solutions for managing virtually every aspect of Human Resources.
Microsoft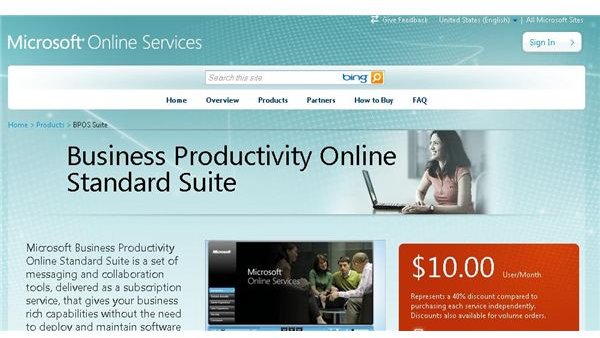 Technology giant Microsoft is a huge SaaS provider that supplies powerful software solutions for government and enterprise customers. Windows Live, Office Live, Dynamics Live CRM, Exchange Online, SharePoint Online, and Business Productivity Online Suite (BPOS) are just some of the powerful options made available by Microsoft. These applications can run on either hosted or enterprise clouds, making one of the greatest software innovators a no-brainer entry on this list of top ten SaaS providers.
Salesforce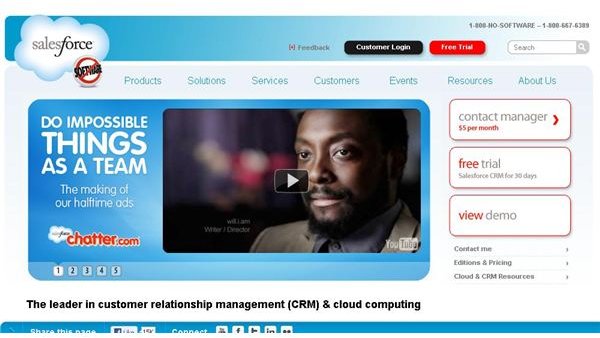 One of the earliest leaders in the SaaS market, Salesforce continues to be tops in customer relationship management solutions (CRM). Complete solutions for sales and collaboration as well as for IT make Salesforce a must have solution for many businesses.
Google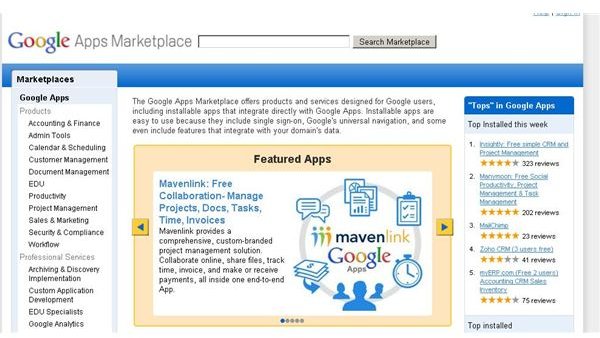 Google is not only a huge player in the SaaS arena with its famous and popular Google Docs application suite, the Internet powerhouse also hosts its own SaaS marketplace where customers can shop a plethora of developers and applications to find the solutions they need for their business.
Incontact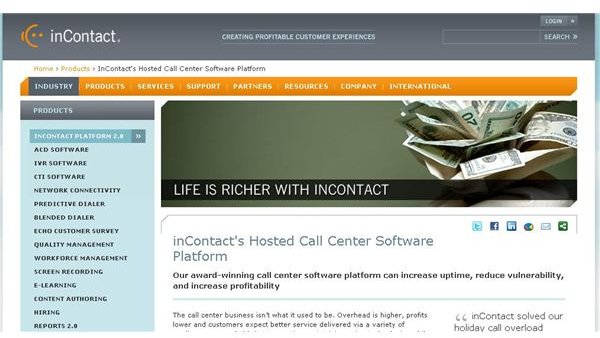 The final entry in this top ten SaaS providers list specializes in hosted call center software solutions. Customer service and support is a major focus in today's competitive business world, so having the resources to manage customer calls and issues gives companies the leverage they need to build a loyal customer base. Incontact's products include automatic call distribution (ACD), computer telephony integration (CTI), interactive voice response (IVR), predictive dialing, and more.
Wrapping it Up
The top ten SaaS listed here only scratch the surface of the burgeoning SaaS market. Although this list provides an excellent start for the search for SaaS, business professionals should feel free to look for other providers should none of these seem to fit their needs.
Image Credits: Screenshots taken by Bruce Tyson.