5 Green Power Supplies That Cut Costs and Save the World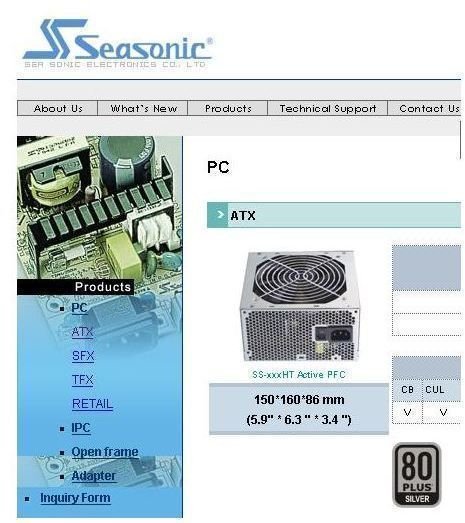 SeaSonic S12II Bronze 520
Standing out among the top green power supplies available on the market is the SeaSonic S12II 650 Bronze, a power supply that
boasts 80 plus certification that affirms its position as a leader in environmentally responsible computer power sources. This power supply meets the standards that are set forth by the EPS and ATX 12V specifications, meaning that it is able to control power draw by sipping only the power it needs, when it needs it, providing a full 520 watts of power while drawing less power than what is required by many lower-powered traditional units.
The SeaSonic S12II 520 is available from NewEgg for less than $70.
Antec EarthWatts Green EA-380D
Another 80 plus certified power supply, made by Antec, delivers a maximum of 380 watts of power. Its Bronze certification means that it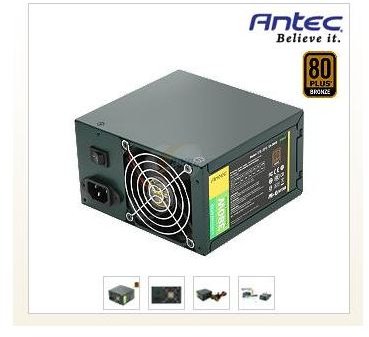 operates at a minimum of 82% efficiency, contributing to effective system heat management while controlling the energy component of any system's total cost of ownership. Additionally, the Antec EarthWatts Green power supply has a high velocity, ultra quiet cooling fan for an even better user experience.
This impressive green power supply is available from NewEgg for less than $50.00.
Coolmax CUG-700B Green Power 700W SLI
The Coolmax CUG-700B Green Power 700W SLI is one of the heftier green power supplies, capable of standing by to deliver the tops in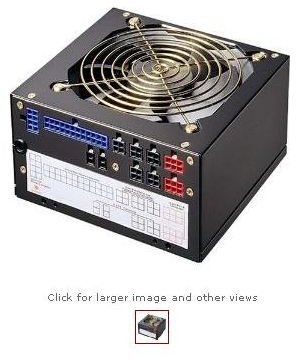 stable power to the most demanding systems. Detachable connectors helps users customize the unit for their own machine, keeping wires under control inside the cabinet.
With a minimum efficiency rating of 84%, the CUG-700B is capable of supporting massive computer systems without needlessly increasing electricity use. This power supply is ATX 12V version 2.2 compliant. A unique honeycomb case design contributes to efficient cooling.
Amazon has this outstanding green power supply for less than $100.
FSP Green PS FSP220-60LE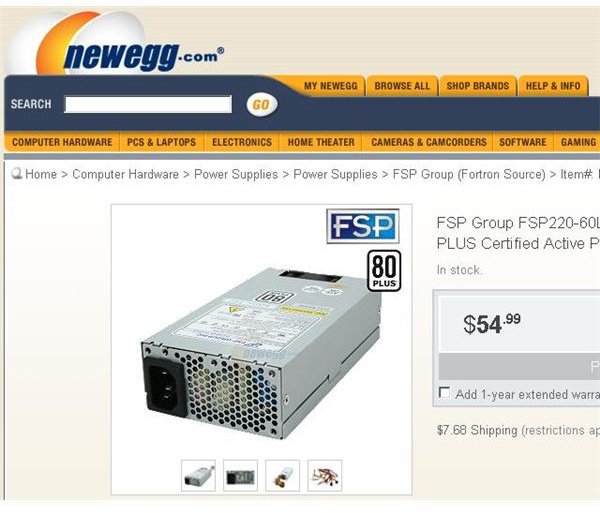 FSP takes the concept of green power supplies even further by ensuring that every component used to build it comes from an environmentally responsible source. Recycled and non-toxic materials are used to build this austere-looking power supply that delivers impressive, high quality power at 85% efficiency at maximum load. The power supply coordinates with green computer components to have standby power that can be less than a single watt of power.
Even the packaging for the FSP22060LE unit considers the environment. Biodegradable packaging and minimal loose fill makes sure that the distribution of this power supply is one of the most earth-friendly units that are available. Get this power supply from NewEgg for around $55.
Athena Power AP-P4ATX95FEPC 950W
The last of the top 5 green power supplies comes from Athena. With an ultra-high efficiency rating, This highly efficient power supply is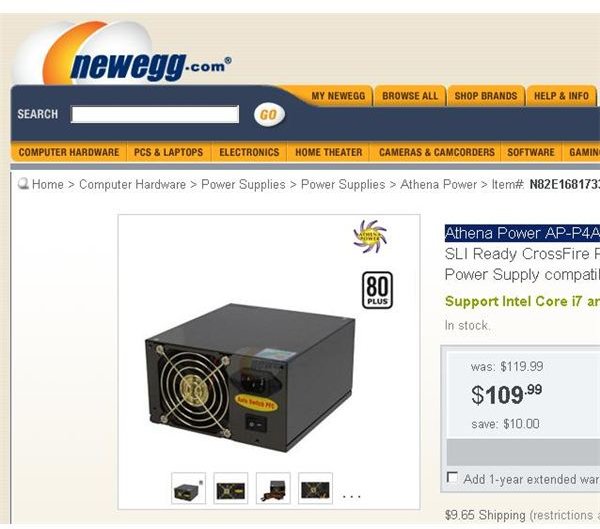 perfect for the serious PC gamer. With nearly a kilowatt of power available for a wide array of components and peripherals, this power supply can handle the world's latest multicore processors and their motherboards with ease.
Smart fans keep this power supply unit cool as its dual EPS 12 volt 8 pin connectors support Intel Skulltrail platforms. Four PCI-E connectors and short circuit protection circuits are just a sample of the many impressive features this green power supply has to offer.
The Athena Power AP-P4ATX95FEPC 950W is available from NewEgg for just over $100.
Go Get 'Em
These top 5 power supplies are just examples of all the amazingly efficient and strong green power supplies that are on the market today. Shoppers should consider each one to find the power supply that best suits their needs.