Review of IBM WebSphere - Is IBM Cloud Computing Approach Negative?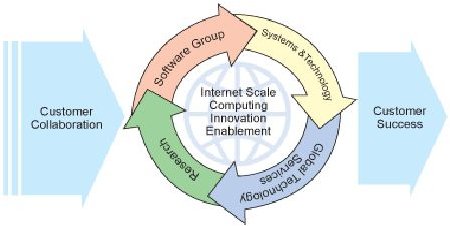 IBM Cloud Computing - An Introduction
IBM cloud computing has a wide range of products. But as the saying goes, "too many cooks…". Is it true that due to the range, IBM is not able to deliver quality? As per a study published by TechTarget, IBM cloud computing products are too many for the company to handle. It says that this kind of variety is creating a hindrance for IBM to focus on improving the quality of offerings.
The following are just some of the many products offered by IBM cloud computing:
IBM Webshere on AWS (Amazon Web Services) - a software that allows dynamic, on-demand infrastructure for applications that serve different business needs;
IBM Smart Business - another test and development environment for software developers;
IBM CloudBurst - helps in creating private clouds for businesses;
IBM Application Development tools for cloud services;
Tivoli Software for Cloud;
IBM Federal Community Cloud; and many more.
Several of the IBM cloud computing services are priced highly when compared to other offerings in the cloud market. TechTarget says that even IBM acknowledges that these different products are blurring the very idea of cloud. As per David Parker, IBM's vice president of cloud computing marketing, "The more we push the idea of individual products, the more we get away from the concept of cloud".
As IBM knows the problem, I assume that the company must be working on different products to make them more viable to the consumers.
Having checked out the approach of IBM towards cloud, we will now review IBM Websphere to see where IBM cloud computing stands.
Image Credit: https://hothardware.com/News/IBM-Opens-Four-Cloud-Computing-Centers
IBM Cloud Computing - IBM Websphere Review
Not many reviews of IBM Websphere exist on the Internet. I checked out the whitepaper from IBM and studied what different forums have to say. Following are some points that may interest you.
IBM Websphere is basically a software that runs on the infrastructure provided by Amazon Web Services (AWS) to let developers create and test their applications. The key features of IBM Websphere, as listed by IBM, are as follows:
Application Infrastructure: offers a flexible and secure environment to developers for developing, testing, and running their software.
Application Integration: allows the developers to integrate or link their different applications for savings and increasing operational efficiency.
Business Process Management: allows for extensive documentation so that the developers can constantly monitor and improve their business processes.
While these factors are enough to attract developers, the paper published by TechTarget - as a review of Websphere and IBM Cloud Computing - says that the underlying infrastructure offered by Amazon Web Service is quite complicated and that the developers have to take it into consideration while developing their applications. This is totally against the concept of cloud. A cloud should provide for an infrastructure that should never be involved at the end use. In the same report, TechTarget quotes Vimal Goel, CTO of Hiptide LLC, as saying - "It is monolithic software that is not designed for cloud".
With IBM re-checking and working on its cloud products, the problem of considering the underlying architecture should be gone in future. Still, people should be careful when it comes to cloud computing. If possible, check out with others already using IBM Websphere on AWS to know what they feel about the service.
References and Further Reading: IBM Cloud Computing Strategy and Review of IBM Websphere