What is a Graduate Fellowship & How to I Get One? Funding Your Postgraduate Education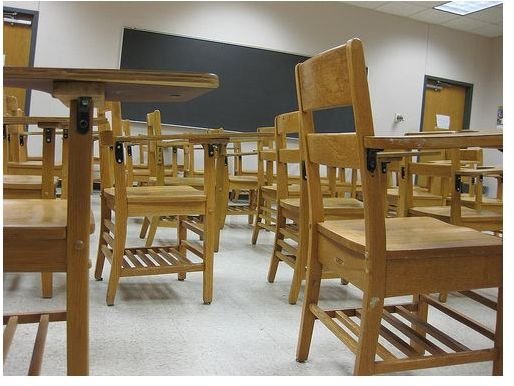 Pay Me To Think: Money For Grad School
When you start looking for financial aid for graduate school, you're likely to run across some fellowships. A fellowship is a type of scholarship that is specifically for graduate study. Rather than being based on financial need like many scholarships, a fellowship is based on ability (generally as demonstrated by GPA and/or past research) and often requires the recipient to take on certain teaching or research duties.
The period of time covered by a fellowship varies greatly, from a few days to several years.
What Does a Fellowship Provide?
So we know how it is awarded, but exactly what is a graduate fellowship? Generally a fellowship is a certain amount of money in the form of a stipend that covers a graduate student's living expenses. Often the fellowship will also cover tuition and fees at a university, and possibly an additional payment to the university as well.
The goal for the fellowship is to provide sufficient income as to allow the graduate student to focus entirely on their training and research (and possibly teaching) without otherwise needing to work to pay the bills or take on other scholarships or loans, freeing them to focus entirely on the task as hand. In many cases, the fellowship will be dependent on the student doing work in a particular area of interest to whoever funds the fellowship.
Types
Generally there are two main types of graduate fellowships: portable graduate fellowships, which are given to a potential student to be used at a university of his or her choice (although that university often needs to be chosen from a list of approved schools) and institutional fellowships, which are usable only at one particular university.
The above sections cover the use of the term as it applies to the academic world in general. Some doctors, who have completed medical school but are now in residency, are also referred to as fellows, as they may be given a stipend while they complete their training in a hospital or teach.
Museums often offer short fellowships to advanced students; in this case, the fellowship is basically a temporary job.
Where to Find a Fellowship
Expectations for fellowships vary by discipline; potential graduate students would be well-advised to ask their prospective school's financial aid office for advice. Additionally, the office will be familiar with fellowships and other scholarships meant specifically for that school. That said; there are a few that are funded by the federal government:
Department of Energy Computational Science Graduate Fellowship
Dr. James A. Ferguson Emerging Infectious Diseases Fellowship Program
Harriett G. Jenkins Pre-doctoral Fellowship Project
Individual Predoctoral Fellowships to Promote Diversity in Health-Related Research
Jacob K Javits Fellowship Program
National Defense Science & Engineering Graduate Fellowship
Postdoctoral Research Fellowships in Biology
Obviously, this is not a complete list; interested students should do an Internet search for fellowships relevant to their fields. Additionally, there are a number of free directories that list available financial aid.