Helpful Tips to Improve Your Chances of Getting Into Speech Pathology Grad School: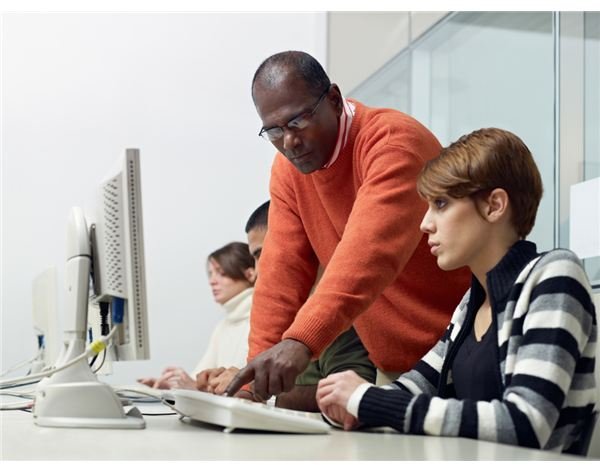 A Challenging Yet Rewarding Career
Speech therapy is a challenging yet rewarding career choice, as this writer knows from personal experience. Your career as a speech therapist begins by earning an undergraduate degree. You may choose to start with an Associate of Applied Science (A.A.S.) degree in education with a Speech-Language Pathologist Assistant (SLPA) concentration, which is what this writer currently holds.However, to improve your chances of getting into speech pathology grad school, you will need a bachelor's degree in communication sciences and disorders (CSD) or a related field. Either of these degree programs also requires a practicum or clinical of a specified number of hours wherein you gain hands-on experience in the field, conducting speech therapy services with children and adults, under the supervision of a licensed SLP-CCC. Upon completing this initial process, you may then go onto grad school to pursue your Master's degree in Communication Sciences and Disorders, along with your Certificate of Clinical Competence.
Speech Pathology - Speech Therapy
Your career as a speech-language pathologist, or speech therapist, consists of evaluating and treating children and adults who have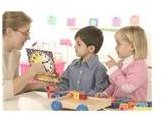 communication, hearing, and swallowing disorders. These disorders may cause delays or disruptions in speech, language, or both. Speech is the ability to produce and articulate sounds, while language is the cognitive ability to communicate in a socially acceptable and recognizable manner. ASHA (American Speech-Language-Hearing Association) defines several speech-language disorders, but the broad categories are expressive, receptive, and pragmatic communication disorders, according to the ASHA's definition of language and speech.
Some people, like this writer, may choose to begin their speech therapy adventure with an associate degree in education that has a concentration in speech-language pathology assistance. This qualifies you as a speech therapist, with the designation SLPA. In this role, you can serve as an assistant to a licensed speech-language pathologist, designated as SLP. You can conduct speech therapy services, but you cannot perform evaluations or assessments. Practically speaking, you need a minimum of a bachelor's degree in communication sciences and disorders (CSD) or a related field to gain acceptance to a speech-language pathology grad school. If your undergraduate degree is in an unrelated field, then you need to take the prerequisite courses prior to beginning your grad degree program.
Speech therapy is a rewarding career.
Speech-Language Pathology Grad School Admissions Requirements
In order to improve your chances of getting into speech pathology grad school, you must first have an honest and passionate desire to help children and adults acquire, improve, or regain their ability to communicate. Speech therapy can be an intense career, as it is people-focused, and those people can often present challenges, as well as influence your emotions. This is especially true of autistic children, those with co-morbid special needs, and people who have lost their speech and/or language abilities due to disease or injury. Once you have firmly established your desire and commitment to become a speech therapist, follow the steps below to apply to grad schools and fulfill admissions requirements. This collection of tips derive from the sites Grad School Tips and ASHA's Planning for Entry into Graduate School in Communication Sciences and Disorders.
Research Your Options and Apply Early
If you are still completing your undergraduate degree, concentrate on doing quality work and earning high grades. Conduct research of speech-language pathology grad schools, taking into consideration various factors: program offerings, location of the school, cost, available financial aid, clinical or practicum requirements, and reviews or testimonials about the quality of the school and its speech-language pathology program. Choose several schools that meet your qualifications and apply as early as possible according to the admissions guidelines of the respective schools. Fill out your FAFSA (Free Application for Federal Student Aid) to establish your financial picture ahead of time. If possible, visit the school and talk to professors and students; otherwise, explore the school's website or forum, or email professors in the CSD program to learn as much as you can about the program and the school.
Admissions Essay or Personal Statement
You must typically write an admissions essay or personal statement explaining why you want to earn a specific degree and describing your goals for a career with that degree. For instance, ASHA recommends you identify the following professional goals:
Determine which clients you prefer: children, adolescents, or adults.
Decide what area you desire for your specialization, such as a particular disorder like autism or hearing impairments.
Establish if your preference is clinical administration in a health or education setting, or if you may plan to pursue a Ph.D. to conduct research in the field or become an audiologist.
The essay or statement is usually included in the application package and therefore should represent your best work. It presents your first chance to impress the grad school professors who read the essays and influence decisions about your acceptance. Check the resources at the end of this article for a thorough tutorial by Education Planner.org about how to create a high quality, professional essay.
Sometimes, in addition to your essay, schools may request letters of reference from past or current instructors who can verify the quality of your work and your determination to succeed in grad school.
Tests
Depending on your undergraduate courses and degree program, and a minimal GPA of 3.0, you may or may not have to take pre-admission tests, such as the GRE (Graduate Record Exam). For instance, thanks to earning a 4.0 GPA in her M.Ed. degree program, this writer did not need to take the GRE to enter her Ed.D. program. Confirm what test may be necessary, obtain pre-tests or study guides, and take them within the specified time frame of the colleges to which you have applied.
Transcripts
Grad schools require transcripts from your past and current schools. Most grad schools require official transcripts sent directly from your school, although some will initially accept unofficial transcripts to start the application process. Ascertain what your chosen grad school requires and comply as soon as possible. Some schools provide transcripts free of charge, while others require a minimal fee.
*A Note About Accreditation*
As in consideration of any grad school, be sure to apply only to those schools with regional accreditation, as they must meet strict standards and excellence in their academic programs. Even more important for speech-language pathology grad schools is accreditation by the Council of Academic Accreditation (CAA) in Audiology and Speech-Language Pathology. CAA is the ASHA-related entity responsible for granting the CCC, which most states require for SLP licensure.
Optimizing Your Chances
In order to enter the rewarding field of speech-language pathology, you need to optimize your chances of getting into speech pathology grad school. Some of the factors contributing to improving your chances are earning good grades in your undergraduate degree program, researching your options and applying early to several speech-language pathology grad schools, fulfilling all the prerequisites, writing a professional admissions essay or personal statement, taking pre-admissions tests, and sending transcripts. A Master's degree in Communication Sciences and Disorders (CSD), combined with obtaining your CCC, will start you on the path to your new career as a speech-language pathologist (SLP).