Options for Master's Degrees in Parks and Recreation Outdoor Leadership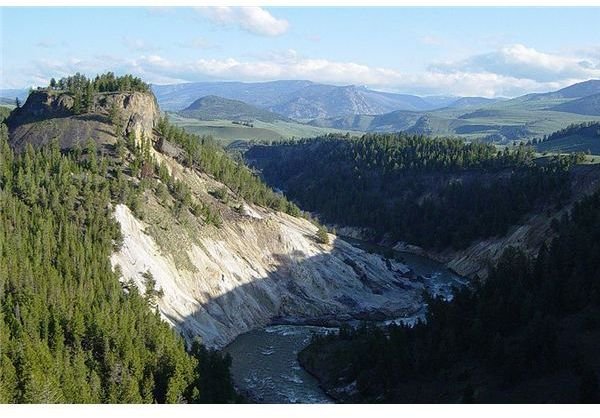 Introduction
Parks and recreation encompasses the study of physical activities done in the outdoors. Master's degrees in parks and recreation, outdoor leadership gives students the tools for obtaining jobs in the management of park and recreational facilities such as national parks, outdoor ranges, spas and vacation resorts. In the larger sense, studying parks, recreation and the outdoors greatly benefits the environmental causes, health and fitness and tourism.
Studying for a Master's in Parks and Recreation
Master's degrees in park and recreation, outdoor leadership studies involves coursework that is rooted in theory and practice. Students in this area of study complete theoretical coursework in health, fitness, and leisure. Typical course titles might be –
Foundations of management and leadership
Recreation and leisure programming
Maintenance of recreation areas
Therapeutic recreation
Within the master's degree program, students can focus their studies on specific concentration by taking elective courses, depending on their career aspirations. Typical concentrations might be –
Hotel and tourism
Park activities
Environmental preservation
Recreation management
Choosing the Right Master's in Parks, Recreation and Outdoor Leadership
Before selecting the right program in parks and recreation, students should consider the job opportunities available in this area. Some job options at the management level to consider are –
Cruise director
Parks and recreation manager
Community center manager
Amusement park director
Park ranger
Outdoor conservationist
Once you have narrowed down the choice of careers to pursue after graduation, start a school search by looking at programs in universities nearby and in surrounding areas. A typical master's program will range from 30-40 credits so look for a well-balance program of theory and practice coursework along with relevant concentration areas that interest you. Also, look for schools that provide students with ample opportunities to gain scholarships and internships working in the area prior to graduation.
Career Options for Park and Recreation
According to the U.S. Bureau of Labor Statistics, students with master's degrees in parks and recreation and outdoor leadership can expect the number of jobs in these areas to grow by 15% into the year 2018. Most of these new jobs will work with the growing numbers of baby boomers in their senior years of life. So, expect to work in nursing home, active and assisted living facilities. Salaries for park and recreation management jobs vary depending on the industry. According to Payscale.com, salaries for parks and recreation management in local government range from $46K to $77K while in the same director jobs in the resorts and leisure industry range from $38K to $46K.
For those studying for outdoor positions in forestry and conservationism, the job prospects are expected to increase by 12% into the year 2018. The U.S. Bureau of Labor Statistics predicts the increase in jobs will be due to several factors. These factors include the retirement of current workers, city planning in many municipalities that now focus on conversation and preventing natural disasters and the desire of government and the private sector to use more natural resources. Payscale.com reports varying salary ranges for outdoor jobs such as forestry depending on public or private sector. In the public sector, salaries range from $45K to $65K while in the private sector, the salaries can range from $43K to $64K.
References
Listing of Parks and Recreation degree programs by state
https://www.edref.com/college-degrees/leisure-recreation-and-fitness/parks-and-recreation
Recommended graduate programs in parks and recreation
https://www.gradschools.com/search-programs/parks-recreation-studies
Payscale.com – Parks and Recreation Director Jobs
https://www.payscale.com/research/US/Job=Parks_and_Recreation_Director/Salary
U.S. Bureau of Labor Statistics – Parks and Recreation Jobs Outlook
https://www.bls.gov/oco/ocos058.htm#outlook
U.S. Bureau of Labor Statistics – Outdoor Jobs (Forestry, Conservationist) Outlook
https://www.bls.gov/oco/ocos048.htm#outlook
Payscale.com – Forestry Jobs
https://www.payscale.com/research/US/Job=Forester/Salary
(Photo courtesy of WikiMedia Commons, https://commons.wikimedia.org)