All About Instructional Design Masters Degree Programs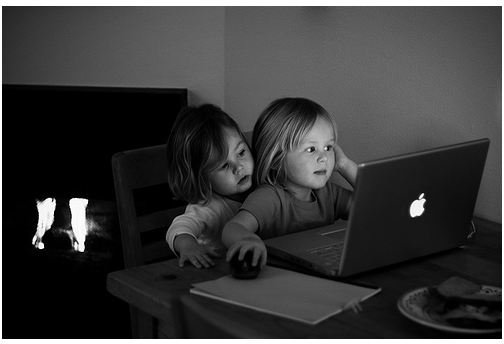 About Instructional Design
Instructional design is the study of creating hardware and software systems in the most effective and efficient way in order to maximize utility by their users. Instructional design specialists are used to create user interfaces in software and hardware in a variety of fields. For example, instructional designers can be found in all levels of education. They might be responsible for studying user behavior with technology, designing whiteboard usage by teachers in the classroom or computer lab workstations. In addition, instructional design graduates may be found training personnel and developing elearning environments in corporations in industries such as healthcare, engineering and architecture.
Choosing a Masters Program in Instructional Design
Good instructional design masters degree programs will present a curriculum integrated with topics in traditional educational pedagogy along with more cutting edge technological paradigms in education. There should also be plenty of courses in educational and learning theory, instructional methodologies, educational research, learning systems design and practicum.
Choosing the right program and school is crucial to succeeding in a masters program. Masters degrees in instructional design greatly vary in many schools and so much research is required when making a choice. Look for programs in schools that have a great reputation in teaching technology; good computer labs with software and interactive technology are important in instructional design programs. Also, research the backgrounds of full-time faculty members in the department to determine if there are any faculty that work in the same areas that you are interested in.
Most degrees in instructional design take about one to two years full-time and up to three years part-time. Like most masters degree programs, students are required to complete about thirty to forty credits of coursework along with practicum and a masters thesis.
Schools that Offer a Masters in Instructional Design
Examples of schools offering instructional design masters degree programs are –
Texas A& M University – Texarkana, Texas
This program offers an masters in Instructional Technology with focus on teaching with technology applications in the classroom. Class format is hybrid with a portion of coursework taken on campus and then offline. This is a 36-credit masters with tuition costs (not including fees) of about $1300 per class for out-of-state residents.
University of Maryland at Baltimore – Baltimore, Maryland
This is a 36-credit master in Instructional Systems Development that gives students an integrated curriculum focused in systems design and learning for school and corporate training environments. Class format is mainly on-campus. The tuition costs (not including fees) of about $2100 per class for out-of-state residents.
Utah State University - Salt Lake City, Utah
This is a masters degree program in Instructional Design and Educational Technology and is offered by their Educational Psychology department. This masters degree curriculum combines a software design/development approach with the more traditional education pedagogy and learning approach. Students can study the Masters of Education option for 30 credits or the Masters of Science option for 36 credits plus a masters thesis. Tuition is about $2200 per class for out-of-state residents.
In addition, there are a plethora of online schools that offer instructional design masters degree programs. Some of the more popular ones are –
UMASS Online at University of Massachusetts - Masters of Education (MsED) in Instructional Design
Capella University - Masters of Education (MsED) in Instructional Design for Online Learning
Walden University - Masters of Science (MS) in Instructional Design and Technology
Getting a Masters Degree in Instructional Design
If you have a passion for technology, learning and communication, then the field of instructional design may be the right field for you. Instructional design is an exciting field of study because it is a marriage between areas in technology, education, leadership, communication and psychology. Those who work in instructional design are technical communicators, expert learners and educators. They are looked at as technology, learning and educational professionals who train, educate and empower their users. A career in instructional design can be rewarding, lucrative and always on the cutting edge as new technology and ways of learning constantly emerge.
Career options for those who complete an instructional design masters degree looks good for the near future. In fact, the U.S. Bureau of Labor Statistics projects an increase of 23% in jobs for instructional designers. According to Payscale.com, salaries of instructional designers with masters degrees can range anywhere from $40K to $71K, depending on the industry and location.
References
U.S. Bureau of Labor Statistics – https://www.bls.gov
Payscale.com – https://www.payscale.com
About Instructional Design website- https://www.instructionaldesign.org/
Association for Educational Communications and Technology
https://www.aect.org/default.asp
Education-Portal.com – Instructional Design Graduate Degrees
https://education-portal.com/articles/Online_Degree_in_Instructional_Design_Overviews_by_Level.html
(Photo courtesy of WikiMedia Commons, https://commons.wikimedia.org)