Choosing Journalism Graduate Schools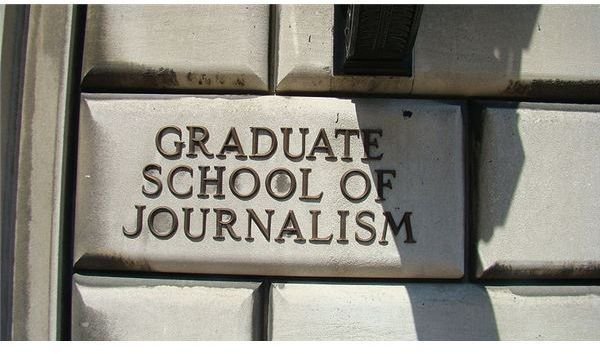 Area of Concentration
Before looking at which graduate school to attend, you need to decide what type of journalism you wish to study. Journalism is broken up into the following areas:
Print journalism - this covers newspapers, magazines, copy editing and design
Broadcast - includes learning how to report as well as produce for radio and TV
Multimedia journalism - journalism for those interested in the new technologies
Photojournalism - this covers everything from studio shots to action photography, from newspaper/magazine set up and design to electronic media and digital design
Sports journalism - focuses on online communications, as well as theory and practice of new media
Next, subject matter should be considered. If you have dreamed of fashion reporting, then you will most likely be interested in photojournalism. However, if your passion is radio or TV, then you want to make sure the schools you apply to offer coursework in broadcast journalism.
Two of the Best
In the United States, two of the most prestigious graduate schools offering degrees in journalism are Columbia and Stanford.
Columbia, situated in the heart of New York City, offers a Masters of Arts, a Master of Science and a Ph.D. in Communication. Their faculty it comprised of award-winning reporters, authors, filmmakers, columnist, etc. Notable alumni include Pat Buchanan, GOP strategist, presidential advisor, presidential candidate, conservative columnist, TV commentator; Tanya Rivero, anchor of ABC News Now; and Pulitzer-prize winning columnist (The Boston Globe), Eileen McNamara.
Stanford, located on the other side of the US in California, offers a Masters of Arts in Journalism and a Ph.D. in Communication Research and Theory. Faculty members are veteran journalists from The New York Times, The Washington Post, and The Wall Street Journal, including winners of the Pulitzer Prize.
Along with an application, you will be required to present your GRE scores, TOEFL scores if you are an international student and samples of your journalistic writing.
Full time tuition and fees for either school range between $42,000 and $58,000 approximately
Tips on Being Accepted
The two most important elements of your application are your letters of reference and your writing samples.
Letters of reference would best come from professors in the field you wish to study. In other words, if you took a course with Steven Hawking (the scientist), that's great. However, you would do better to get a recommendation from one of the professors who taught your undergraduate journalism courses or for whom you interned.
Your writing samples are essential for getting your application noticed. You should submit work that has been published. Make sure that you follow all the directions on how the school wants your samples sent. Have several people read your samples for errors. Nothing spells rejection faster than a misspelled word or sloppy punctuation.
Going to the best journalism graduate schools may be difficult, but with careful preparation and attention to details, it could be the beginning of a promising career.
Photo: Wikicommons