A Look at Various Types of Doctorate Degrees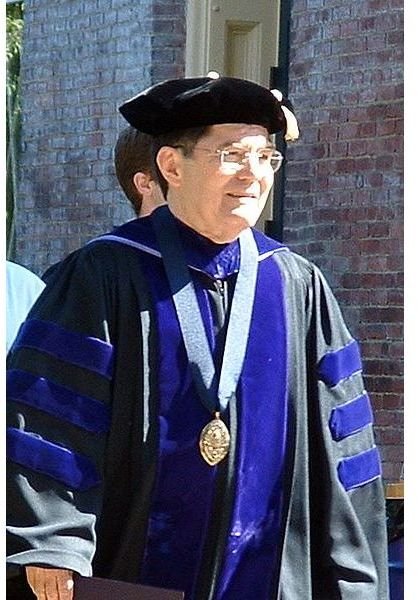 Introduction
A doctoral degree is often referred to the terminal degree in a field of specialization. It represents the highest degree achieved in a particular field of study. The average length of time for doctoral study can range from five years to ten years, depending on the area of study and requirements for the research.
While traditional doctoral programs require students to take coursework on college campuses, there are many other options for students to consider. Nowadays, doctoral degrees can be completed entirely online by using different forms of instructional technology such as email, chat rooms and online lectures. Other doctoral programs are hybrid and may require students to take classes occasionally on a college campus in addition to completing coursework and research at their own location. These types of programs provide students with great flexibility in scheduling coursework and research time.
Types of Doctoral Degrees
While many types of doctoral degrees exist, there are several that are most commonly found in accredited colleges and university systems. They can basically be categorized as research, professional and honorary doctorates –
Research – focus on research and completion of an original research dissertation
PHD – Doctorate of Philosophy
EDD – Doctorate of Education
Professional – focus on practical study, research and years of internship
DBA – Doctorate of Business Administration
JD- Juris Doctorate
MD – Doctorate of Medicine
DPA – Doctorate of Public Administration
Honorary – given by a university at a special ceremony such as a graduation, to a notable personality who attended the school or has had some affiliation with the school.
Although the doctoral degrees have remained the same in many fields, the specialization greatly differs. For example, in the field of computers, a PHd in Computer Science is a very different degree than a PHd in Information Technology. In terms of degree focus, the former primarily involves the study of computer hardware and architecture and software programming while the latter degree would involve a more interdisciplinary approach to the field. Doctoral degrees that allow for more interdisciplinary coursework and research appeal to students with different perspectives and varied background who wish to study for an advanced degree for career advancement.
Another change in the diversity of doctoral degrees has been in the types of research allowed by students. With many varied options of doctoral degrees, students can now pursue a degree with many different options for completing a dissertation. Some degrees allow for expository research, non-experimental research and research that is primarily conducted online or historical in nature.
Choosing the Right Doctoral Degree
For those pursuing doctoral degree study, first and foremost, be clear of the intentions for studying for the degree. Studying for a PHd is a time-consuming and costly endeavor and should be undertaken in the most serious sense. Completing a PHd degree will take at least a few years of steady commitment, many nights of completing papers and much required study time. PHd students often work full-time and study part-time, which means that completing the degree will inevitably take longer.
Given these considerations, the choice of programs should be based on life constraints such as time and money, career goals, desired time for completion and subject matter. Also consider how and when you can take courses and whether flexibility is needed. Perhaps, studying online is the best option or some combination of online and on campus.
First, research the colleges and universities in your immediate area for PHd programs. Next, Consider programs based on the following criteria –
- Program requirements (amount of coursework, types of dissertation)
- Expected time to complete the degree
- Average length of time to completion
- Coursework delivery options
- Cost of courses, textbooks, related fees
- Number of students
- Graduation rate and job placement
Finally, when narrowing down the choice of school to commit to, make an appointment to speak with admissions counselors and academic advisors. Most programs require a personal interview so getting to know several professors by email or telephone before interviewing is helpful. Ask plenty of questions and don't hesitate to ask for the names of students to speak to for more information.
References
Doctoral Programs.org - https://www.doctoralprograms.org/
(Photo courtesy of WikiMedia Commons, https://commons.wikimedia.org)