The Many Ways to Receive a Master's of Business Administration (MBA): Types of Degree Programs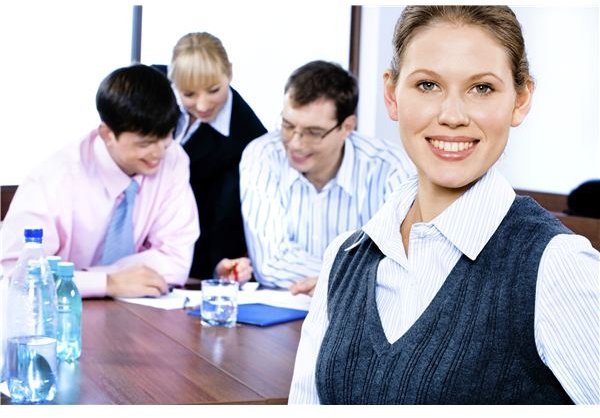 The business world changes constantly, and higher education institutions are keeping up with the pace. There are now more ways to earn a Master's in Business Administration (MBA) than ever before. If you are at a point in your professional career where you want to increase your knowledge of the business world, then you should consider the many options for receiving an MBA and accelerating your career.
Online MBA Programs: When I started looking into MBA programs, I knew one thing: I did not have time to go to a physical campus. For my situation, I knew an online program was the best option for me to remain employed while attending school and raising two sons. The online MBA program allowed me to attend school whenever and wherever I wanted, which was usually at work. I have to admit that the cost of the online program was substantially higher than maybe attending a traditional university.
One caution for online programs: know the school's credibility and accreditation so that you do not waste the thousands of dollars on an unrecognized degree.
Part-Time MBA Programs: Another flexible option is to pursue a part-time MBA program. This new program style allows for professionals to attend a traditional university while maintaining some form of employment. Part-time MBA programs are designed to take longer than the 18 months to two years but they also give students the comfort of attending school without sacrificing work.
Executive MBA Programs: The executive MBA program is just that, a MBA program for executives. This program is designed to challenge owners, C-level executives and other professionals in upper management positions. The program is rigorous, but rewarding as leaders receive a more tailored learning program.
Specialization MBA Programs: A specialized MBA program is a program that offers students the opportunity to not only receive a MBA but also a certification or specialization in another area of study. These specialized MBA programs are only good for individuals who want to remain in their current careers but want to apply business skills.
Accelerated MBA Programs: This option has slowly decreased in its popularity because of the fast pace and extremely difficult course offerings. Accelerated MBA programs allow students to earn a MBA in a fraction of the time it would take to complete a regular MBA programs.
Dual Degree MBA Programs: Dual degree MBA program trends are longstanding because students are able to receive two distinct degrees. Many students earn a MBA/MPA, MBA/JD, MBA/MHA, the list is endless. This particular MBA program is based at traditional institutions and typically takes more than three years to complete. The student has to apply and be admitted to both programs.
So what is the best option for you? Choose your school carefully to make sure it's accredited and fits your lifestyle, whether online or traditional brick and mortor. For those who are working full time, part-time or online MBA programs may offer more flexibility. The dual-degree and specialized MBA programs allows you to stay in your current field while learning business applications. The executive and accelerated are tailored for those students who are executive and able to learn at a fast pace.