Letter of Intent for Graduate School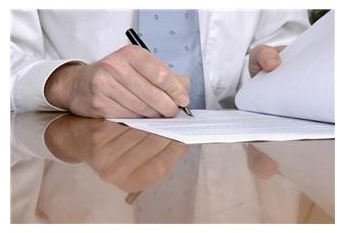 Foot in the Door
Before you begin to write a letter of intent, there are several things to think about and research.
To whom are you sending the letter? Do your research; do not pick a random name off the graduate school website. Learn a bit about the person to whom you are writing, so that you can refer to facts in your letter.
Introduce yourself. Why do you want to go to this particular school or department? What is of greatest interest for you?
Make it flawless! Spell check, grammar check, spell check again! Keep in mind, this is formal writing. No contractions!
Passion
When writing your letter of intent, it is imperative that you speak of your passion for the subject matter you wish to study. Including a brief (this means in as few words as possible) description of your achievements, extra-curricular activities, strengths, weaknesses and your plans for the future. The point here is to demonstrate that you really want to learn more about the subject. If you have an academic history that is not stellar, a letter of intent is an opportunity to explain why you should still be considered for admission to the university. Explain why your grades were not the best as well as why that should not be held against you in graduate school. Above all, tell the truth. Universities will double check facts, so this is not the place for hyperbole.
This is also the place to tell the person you are writing about how you and your skills will be an asset to the university. Again, give as much information as necessary, but be as brief as possible.
Format
You should set your letter up like any business letter.
Your name and address at the top - letterhead
Two lines down put the current date
Four lines down type the inside address - name and address of the person to whom you are writing
Two lines down put your salutation
Two lines down put the body of your letter - include brief introduction of yourself, why you are interested in that university, how you can be an asset, contact information so that you can receive a reply
After the final sentence, two spaces down, put your closing (Sincerely, or Sincerely Yours)
Four lines down, your name typed in full (i.e., Mary J. Doe or James R. Smith, Jr.)
Use one-inch margins, single space the body of the letter with indented paragraphs. Use a sans serif font at 12 points. Remember to sign the letter in ink.
Avoid sending your letter via email. However, if it is necessary to do that, cut and paste the entire letter into your email. Do not attach it as a document, as many professors will not open unsolicited email attachments.
Final Review
When you are finished writing your letter, recheck all your facts, your spelling, your grammar and your punctuation. Ask at least two other competent people to check your letter over also. A school advisor or your English instructor would be excellent choices for reviewing your letter.
Remember, done well, your letter of intent for graduate school can bring you closer to the goal of a postgraduate degree.
Resources:
https://career.berkeley.edu/grad/gradstatement.stm