Why I Need a Doctorate Degree in Education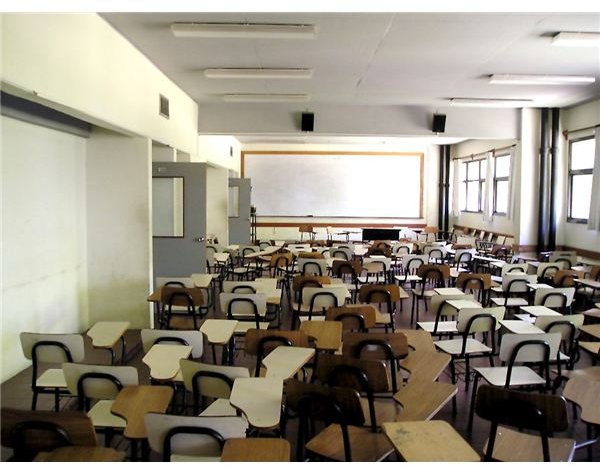 You may wonder: "why do I need a doctorate degree in education?" Teaching is a great career with many benefits which are not reflected on a paycheck. For instance, you are teaching the future leaders of world. However, sometimes you may want more than teaching provides. That's why you may need a doctorate degree in education. The degree provides additional opportunities than a bachelor's degree provides. Granted, a doctorate degree in education will take additional years to obtain if you stopped at a bachelor's degree.
Move from the Classroom to the Office
If you're in education, but want more opportunities than just moving to another school, you need a doctorate degree in education to get you there. The degree moves you from the classroom to the administration. This means you are making business decisions concerning students and your school such as policies and educational standards. The possible careers with a doctorate degree in education include an academic dean, assistant principal, or principal.
Focus On a Specific Topic
A doctorate degree in education provides you the opportunity to specialize in a specific area of teaching. Let's say you're interested in health education. You could pursue a doctorate degree in health education and progress beyond teaching students in a classroom. Instead, you could make public health policies and teach individuals about drug abuse, disease prevention, and nutrition. If health education is not for you, then there are plenty of educational areas you can pursue.
Job Security
According to the U.S. Bureau of Labor Statistics (BLS), the need for postsecondary teachers is expected to increase approximately 15 percent from 2008 to 2018. Postsecondary education is teaching students at a college or university. If you want to move into postsecondary education, even if you're not a teacher, you want a doctorate degree in education for job security. A master's degree in education will only allow you to teach introductory courses. However, a doctorate degree in education allows you to teach more advanced educational courses. Besides teaching the courses you want, a doctorate degree provides job security. Tenure, which takes approximately seven years obtain (depending on specific criteria), makes it tough for teachers to get fired for no reason. Many universities require a doctorate degree to obtain tenure. Tenure is the ultimate job security.
More Money
Granted, teaching is about the love of what you do and not about the money. Yet, an increase in salary helps. For example, the median salary for an education administrator in 2009 was $80,140 compared to $53,150 for an elementary school teacher, according to BLS.
References
Photo Credit: Morgue File: Classroom by Alvimann
U.S. Bureau of Labor Statistics: Occupational Outlook Handbook, 2010-11 Edition: Teachers–Postsecondary
U.S. Bureau of Labor Statistics: Occupational Employment and Wages, May 2009: Elementary School Teachers