Earning Potential MBA Programs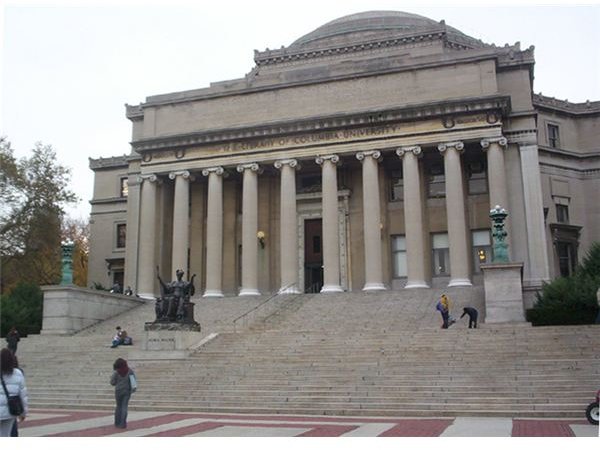 If you would like to find a better paying job or get promoted, earning potential MBA programs is one way to do that. Obtaining a Masters in Business Administration will possibly:
Help you advance your career and prove to your employers that you are ready for a managerial position;
Give you an opportunity to explore your options and provide you the training necessary to change careers;
Prepare you to start your own business;
Help you develop expertise and business savvy much quicker than on-the-job training and work experience;
Give you a chance to become a leader in an emerging field such as information technology or brand management;
Help you get greater job security; and
Help you gain valuable networking resources and develop relationships that will be important to your career later on.
Increase your earning potential by sometimes as much as 56 percent after graduation;
Some employers will pay for earning potential MBA programs and much of the time this leads to a raise for the employee when they complete the program.
Here is a short list of some of the top ranked MBA programs in the United States.
1. Columbia Business School
The Columbia Business School has one of the best, if not the best, earning potential MBA programs in the United States. On September 19, 2000 they announced a joint EMBA program with the London Business School. The EMBA-Global gives graduates an MBA degree from two of the top business schools in the world and access to two alumni and student networks and two groups of distinguished faculty. The earning potential MBA programs from these two schools is unmatched by most other schools.
Image Credit: https://www.sipa.columbia.edu/wto/images/100_1249.jpg
2. New York University: Leonard N. Stern School of Business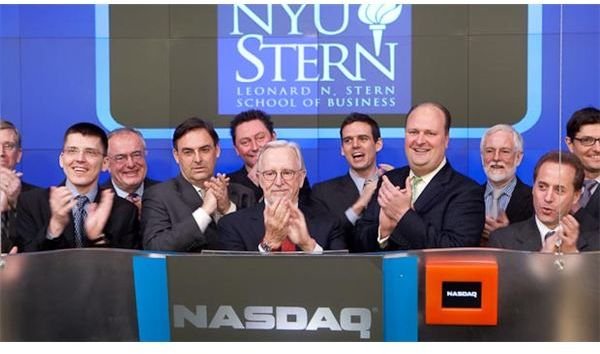 Originally the NYU School of Commerce, Accounts and Finance, The Stern School (as it is commonly known) was named after Leonard N. Stern, an alumnus and benefactor of the school, in 1988. It is one of the oldest and most prestigious business schools in the country. Students from around the world come to Stern to duty business. Admissions are highly selective and the average GPA of students who were accepted into the graduate program is 3.8. As of March 2010, the MBA program at The Stern School is ranked at number 8 in the Wall Street Journal.
Image Credit: https://www.nasdaq.com/reference/hiresphotos/200904images/mc_0414094.jpg
The University of Pennsylvania: The Wharton School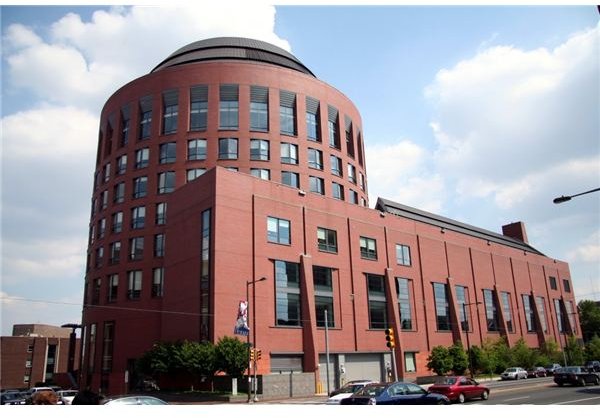 The Wharton School was the first business school established in the United States. It has been providing the business world with some of its best talent since 1881. For many years it was ranked as the top business school in the Financial Times newspaper, until 2010. According to BusinessWeek, it is currently ranked at number 4.
Image Credit: https://blog.svconline.com/briefingroom/wp-content/uploads/2008/10/wharton-school1.jpg
Distance Learning Program
Another option that is quickly becoming popular–one which allows you to continue at your current job while you study–is a distance learning MBA program. In many cases, students from other states and even other countries can enroll in a distance learning MBA program. Normally the individual courses have a time limit for completion, but you can fit them into your schedule around your current job. DeVry University's Keller Graduate School of Management and Oklahoma State's Spears School of Business both offer distance MBA programs, and so do many other colleges and universities.
A good way to help you choose the right school is to look at the MBA and executive MBA rankings. For the publication BusinessWeek, those numbers are based on surveys of thousands graduates of 60 or more business schools and a poll of the directors of those schools–and that is one of the main factors in determining which schools have the top ranked MBA programs. The earning potential MBA programs that are right for you many not necessarily be the first ones on the list of MBA and executive MBA rankings, so make sure you take a closer look at a fair sample of them before you make any decisions.