Obtaining a Master's Degree in Biology: Information on the Process & Career Outlook for a Master's of Biology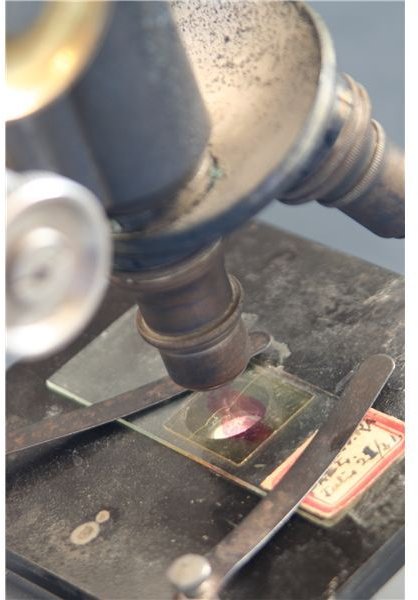 Many people pursuing an undergraduate degree in biology have dreams of pursuing other careers such as medicine, education and even law. A master's degree narrows your focus and is for people seriously considering a biology career in areas such as—but not limited to—botany, zoology and marine biology. The master's degree in biology is sufficient to work in areas such as research, management, teaching and product development.
Another option for individuals is opting to continue their education with 5 to 6 more years of school (full-time study) to pursue a PhD in biology. This is an extremely valuable and important degree to pursue. According to the U.S. Bureau of Labor Statistics (BLS), biological scientists are less likely to lose their jobs during recessions—and have more job opportunities (for people with master's degree) in non-science areas like publishing and research management.
Before Applying
A master's degree in biology requires meeting certain prerequisites before submitting applications. For instance, besides completing an undergraduate degree in biology, people should graduate with a high grade point average. Individuals without a bachelor's degree in biology shouldn't worry. As long as they complete some prerequisite biology courses before applying for a master's degree in biology, they will be considered. These courses can be completed after people have graduated with a bachelor's degree. Also, the courses should involve some laboratory work.
Although GRE scores are not always mandatory, they are encouraged, according to the Education Portal. So, study for the graduate exam and try for a high score. In addition, people should obtain letters of recommendations from former professors and employers and prepare a good personal statement—if required.
During Grad School
A master's degree in biology is a two year program which includes intensive research, field experience and laboratory work. During their time in school, people can focus on one particular subject area such as genetics, microbiology or molecular biology. Typically, students obtaining a master's degree in biology have to take a variety of classes in addition to their specific area of interest. These classes can include ecology, immunology, cell biology evolutionary biology, biochemistry and endocrinology.
During their two year course of study, students are expected to learn and contribute to the biology field. At some universities and colleges, students are expected to either write a thesis or research report to fulfill their coursework. Others universities, however, don't provide students with a choice. Their students must complete a thesis.
Schools to Consider
There are many possibilites to consider when choosing where to go to school. Here are a few universities to look at to get you started in your research.
Wester Governors University (Online)
The Western Governors University's online master's degree in biology prepares its students to teach biology in grades 5 to 12. The program is for licensed teachers who want to earn a secondary certification in biology in addition to a master's degree. Students in the master's degree in biology program take courses such as Integrated Natural Sciences and MA Science Education Teacher Work Sample Oral Defense. To graduate, students must complete 38 credits to graduate. As of 2010, Western Governors University charges $2,890 per six-month term, which starts at the first of the month. For instance, one six-month term starts March 1st to August 31st. General admission for prospective students is all official transcripts, undergraduate degree from an accredited institution and an intake interview with an enrollment counselor.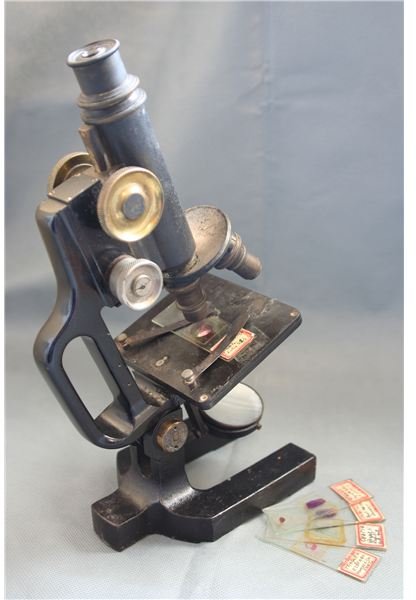 University of North Florida (Jacksonville, Fl)
The University of North Florida offers students two master's in biology options. The Master of Science in Biology is a thesis-based program devoted to biological sciences research. The program takes 30 credits to complete. Approximately 10 credits should be devoted to research. The second option is a Master of Arts in Biology, which is for students wanting to teach science to students in grades K through 12. The program takes 36 credits to complete. For admission consideration, prospective students must submit an application, official college transcriptions, GRE test scores and supplemental materials. Supplemental materials include a personal statement and letters of recommendation. As of 2010 school year, the cost of tuition was $368.97 for Florida residents and $1,029.61 for non-Florida residents.
John Carroll University (University Heights, OH)
John Carroll University offers its students a way to gain additional research in biology or teach biology to students. The Master of Science degree is for students pursuing research experience. Students must take 30 credit hours which includes a research thesis. Courses include Plant Ecology, Aquatic Resources and Molecular Cell Biology. Students seeking a Master of Arts degree must also complete 30 credit hours to graduate. However, students aren't required to complete a research thesis. Instead, they must complete a take-home written examination administered by the students' examination committee. Courses in this track include Scientific illustration and Ornithology. Prospective students must submit an application, official transcripts and two letters of academic evaluation (from professors). As of 2010, John Carroll University charges $675 per credit hour for tuition.
References
U.S. Bureau of Labor Statistics: Biological Scientists (https://www.bls.gov/oco/ocos047.htm)
Education Portal: Master's Degree in Biology (https://education-portal.com/masters_degree_in_biology.html)
Western Governors University: Master Biology Degree Online
University of North Florida: Master's Degree in Biology
John Caroll University: Biology Department
Photos:
Morgue File by Ardelfin