Admission Criteria for Medical Residency Programs: After Medical School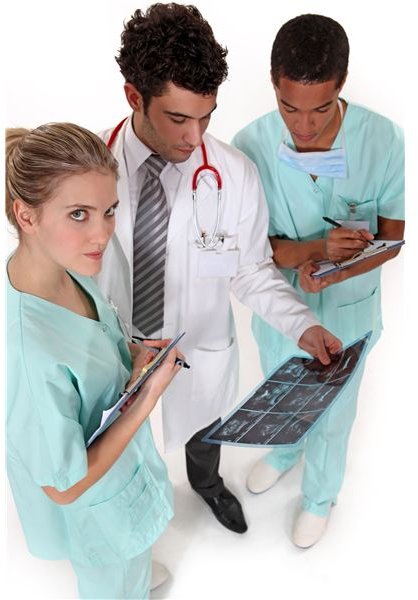 Following graduation from medical school, new physicians select a specialty area in which they would like to practice. Training in the selected specialty area is completed in the form of a residency program. The residency period usually lasts three years, and includes extensive clinical training in hospitals and inpatient and outpatient clinics. Prospective physicians can select from 451 accredited residency programs in the US, according to the American Academy of Family Physicians, or AAFP.
It is important for applicants to ensure that they meet the admissions criteria for residency programs in which they are interested. While some specific criteria may vary from program to program, there are standard admissions criteria that a prospective resident should meet as a prerequisite for applying.
Graduation from Medical School
Applicants should be graduates of an accredited medical school during the five year period prior to the year of application, or be scheduled to graduate in the year that they apply. International applicants to US residency programs will need to obtain clinical patient care experience as a supplement to the medical school degree. The amount of clinical experience may vary by program; Duke University requires one year, while six months experience is sufficient for international applicants to the University of Buffalo's residency program.
USMLE
The USMLE, or United States Medical Licensing Examination, is the initial examination taken by medical school students en route to becoming licensed physicians. The USMLE is administered in three steps, and the admission criteria for residency programs includes submitting proof of a passing score on Steps 1 and 2 of the USMLE. Applicants from medical schools outside the US may be permitted to submit scores from equivalent exams.
Additional Admissions Criteria
Prospective residents who meet these basic admissions criteria may submit a complete application to the program of choice via the ERAS (Electronic Residency Application Service) system. ERAS is an online application system developed by the American Association of Medical Colleges, through which medical students submit required documentation to residency programs in order to streamline the admissions process.
Applicants submit a number of documents in accordance with admission criteria, including a personal statement, recommendation letters from medical school faculty, medical school transcripts, a letter of reference from the dean of their medical school and official USMLE (or equivalent licensing examination) scores. In addition, applicants should note that recommendations are preferred from faculty with whom they have worked with during medical school. Some programs may require that one recommendation come directly from a practicing physician in the desired area.