Reducing the Cost of a Ph.D. - Scholarships & Other Ideas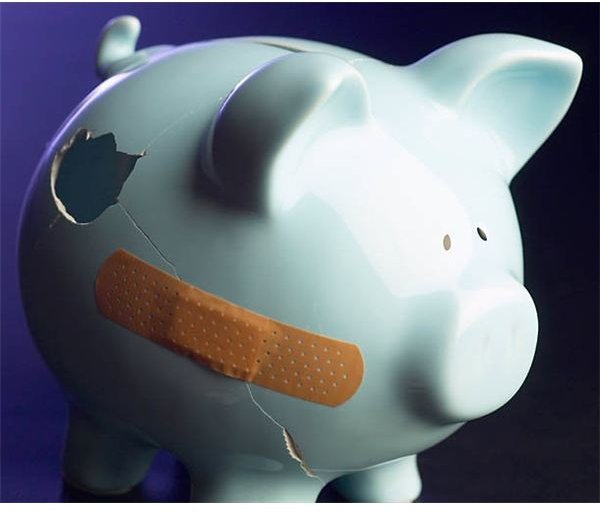 Most graduate degrees are far more expensive than undergraduate degrees and the PhD is no exception. Spanning four to six years (or more) and often costing tens of thousands of dollars, a PhD is as much a financial as it is an intellectual investment.
Certainly, the average cost of a PhD depends greatly on whether you choose a public or private institution. A private, Ivy League institution's tuition can cost in the hundreds of thousands of dollars whereas a public school can cost far less.
However much a PhD costs, not all of the expenses need to be out of pocket for the student. A variety of stipends, tuition waivers, grants, and scholarships can help drive down the average cost of a doctoral education. Read on to learn how funding a PhD program works and how to lower the cost of your tuition and other expenses.
Tuition Waivers
Many universities offer assistantships to all of their doctoral students while others offer these assistantships on a competitive basis. Either way, the assistantship often carries with it a tuition waiver in exchange for the student working as either a teaching or research assistant.
Before you choose a PhD program to which to apply, explore the assistantships and tuition waivers the university offers. You just may be able to reduce significantly the average cost of pursuing a PhD at that university.
Stipends
Along with assistantships, many doctoral programs offer stipends in the form of cash to students who perform regular duties for the school. These duties also often include taking on the role of a teaching or research assistant.
While some universities offer such stipends to all PhD students, some vary the amount or whether a student gets a stipend based on the students potential to conduct research or complete the program. Check to see whether your university of choice offers stipends, how much they are, and whether receiving one is competitive or guaranteed.
Working During a PhD Program?
Most PhD programs require their students to pursue the degree full time; PhD students are rarely allowed to pursue the degree part time or simultaneously work at a part time job. This makes funding the PhD that much more difficult. Still, it doesn't change the actual cost of the program, just how you pay for it. Rather than offsetting the cost of the program by working, all of the program must be paid up front by tuition waiver, loans, or self-finding. This is an important consideration when calculating how much your PhD program will cost you and figuring out the source of the funds to pay for it.
Grants, Scholarships, and Other Outside Funding
One way to reduce the cost of a PhD program is to look for funds external to you and the university. Grants and scholarships are common sources of funding but many require you to already be a doctoral student before you apply. Consequently, most students can't rely on such outside funding when applying to a PhD program.
Explore all of your options and see if you can reduce the amount of money you have to spent to pursue a PhD. Let us know if you found some other methods of reducing your costs!