Two Non-Degree Programs From UCLA Film School: Producing and Screenwriting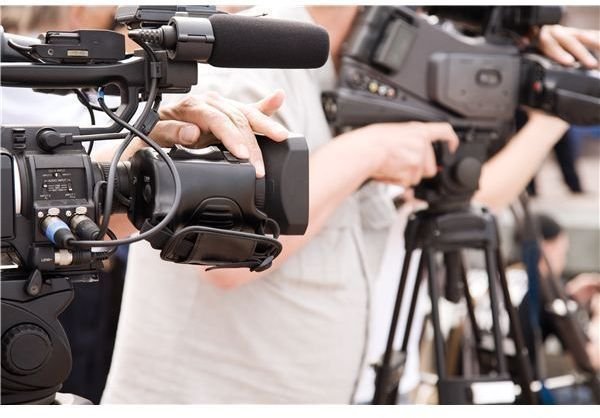 Film Non-Degree Programs
As many recent graduates realize, especially aspiring filmmakers and screenwriters, an undergraduate degree is usually not enough to guarantee you the skills you need to succeed in the professional film industry. To really put together the proper portfolio and set of skills, you will often have to step into the post-graduate educational world to make yourself truly competitive and networked enough to break in.
Graduate film school, as perfect as it can be for some students, is not going to be the answer for everyone. The cost and time involved can be to overwhelming for certain people and a more specified and shorter educational experience may fill the gaps where the undergraduate education missed. UCLA film school, which is well known for both graduate film program in both film production and more specified areas, has a non-degree program in two specific areas: film producing and screenwriting. Both of these are at the graduate level and require an undergraduate degree, but the course of study is not in the framework of a graduate degree.
Professional Program in Producing
Both of these programs are in the UCLA Professional Programs department based on a certificate format. The Professional Program in Producing, which is usually conducted over the summer, runs over two and a half months and gives you a four day class week with three hour night classes. The students in the program learn together in a series of lectures that happen each week, focusing on different areas of film producing.
These are nicely put together lecture programs focusing on a whole range of different topics that will be important, such as feature film preparation, preparing the pitch, overview of the corporate Hollywood/writer-producer partnership, packaging the independent features, animated features and new media, marketing, and many more topics.
This is perfect for someone with present film production skills who is looking to navigate through this film industry well. This course load is not structured on a standard credit and grade system, and instead the education itself is the focus on the experience, rather than the record as is the case with a degree program. The Professional Program in Producing is a $4500 program and $1500 must be available at application, which is somewhat selective as maximum enrollment is only 55 students.
Professional Program in Screenwriting
The Professional Program in Screenwriting is structured much differently than the Professional Program in Producing, as it goes over the course of an entire year. It is again a certificate non-degree program with the focus being the start and finish of two complete feature screenplays that will be ready for pitching and production. Lectures are matched with screenwriting workshops, the two of which take two days of night courses. This schedule for the UCLA screenwriting program is amplified with the inclusion of guest speakers from industry professionals, similar to the UCLA Professional Program in Producing.
Once you have finished the year long Professional Program in Screenwriting you are eligible to apply to the Advanced Program, which is just a workshop that continues for a quarter. The Professional Program in Screenwriting matches the same price of $4500 as the Professional Program in Producing, mainly because the actual amount of class time is nearly the same, though spread out over a whole year. The Professional Program in Screenwriting actually does create a product for possible sale or production, which actually puts it at odds with most Master's of Fine Arts program in screenwriting. It is not going to provide a fundamental education in screenwriting, but instead give you an environment to learn some of the techniques and issues as well as work on your screenplays in a creative and critical environment.
Are these programs for you? Many students may not be able to justify the cost of the program. But if you have the desire and believe you just need that extra bit of guidance to get you where you want to go, it may be worth researching.