General Information about Reading Specialist Certification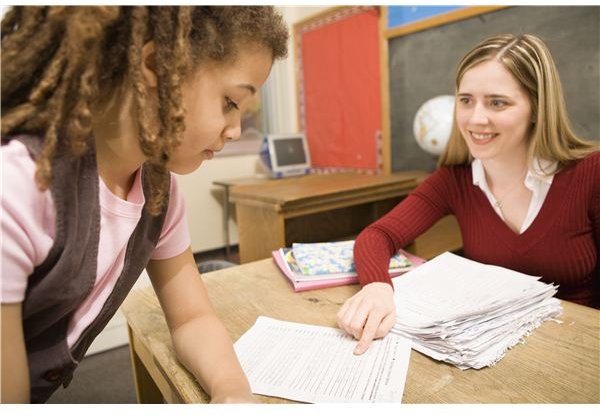 Contact State Department
If you are interested in a reading specialist certification, the first thing you should do is contact your state's department of elementary and secondary education. They will most likely ask you to send in your college transcripts. Someone from their office will look over your transcripts and send you a checklist of reading specialist certification requirements you have met and ones that you still need to fulfill. They will include information on how to fulfill requirements and if there are any restrictions on the amount of time you have.
Once you have this information, you can look for a college or university that offers classes for a reading specialist certificate.
Course Work and Degrees
Although many states require teachers to get only a reading specialist certificate, some teachers will work towards a master's degree or educational specialist degree in reading to fulfill requirements. There are usually prerequisites for all these programs such as two to three years of teaching experience, a bachelor's degree in teaching, and some coursework in children's literature, educational psychology, and teaching reading. Most teachers will have taken these courses in undergraduate teaching programs; but again, the state department will inform you of any prerequisites you need to fulfill before beginning a reading specialist certification program.
During your reading specialist program, you may have course work in assessing, diagnosing, and evaluating reading problems and programs; using technology in literacy instruction; classroom management and behavior–especially pertaining to students with special needs; literacy theories, strategies and research; and curriculum development.
Experience Working With Students
Many universities and state departments require reading specialist certification candidates to administer reading assessments and create reading strategy plans for students in grades Kindergarten through twelfth.
For example, you may have to find an elementary student in third grade and give her a Developmental Reading Assessment (DRA) test, usually provided by the school district or the university, to find her current reading level. While administering the test, you will learn information about the student's reading skills such as her word decoding and comprehension skills. With this information, you will write up a reading improvement plan for the student where you explain what reading strategies you would implement to improve this child's reading level and skills. This practice with students is similar to what you will be doing as a reading specialist in schools.
If your reading specialist certification will include Kindergarten through twelfth grades, then you will most likely have to give a reading test and write up a reading strategy implementation plan for a student in junior high or high school also. Besides these assessments, many programs require you to have a certain number of hours working with students in a reading classroom or program–similar to a "student teaching" program.
Remember, the reading specialist certification requirements vary from state to state. The most important thing you can do to pursue this career is to contact your state education department and talk to them about the process.