Getting Your MFA in Creative Writing: What You Need to Know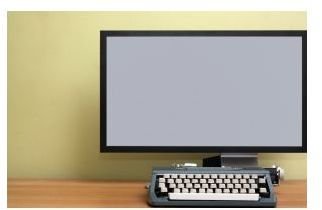 Do You Need the Degree?
Even as I research MFA programs, contemplate what I will use as a writing sample, and determine who I will ask for recommendation letters, I will say it: You absolutely do not need an MFA degree to write. The only thing you need to do to write is get out there, read a lot of books, and write. Although, that's not entirely true, you also have to have a working knowledge of the English language and continuously work on perfecting your craft. If you lack the discipline to do that now, you'll lack the discipline to do it once you complete your program. Yes, there are some deadlines involved in writing — and these should be respected — but largely, for most genres of writing, it is up to you to motivate yourself to finish that poem, get that book done, continuously work on professional development, and submit your work. It's a harsh world, and unfortunately, an MFA program is not going to give you discipline if you're the sort of person who needs deadlines and authority figures to get things done. What it will do is give you a lot of debt.
That being said, what an MFA program does give you — in terms of your writing — is the time to write. You get a lot of feedback from instructors and peers, and you'll be exposed to a lot of different styles of writing. You'll have two to three years to focus on your craft and to work with professionals in the field. The question you'll need to ask yourself, going into the program is what do you want to get out of it? It's vital to be clear about your goals because this will help you to determine what schools you will apply to.
What is the Application Process Like?
Generally speaking, you should aim to apply to eight to 12 schools. That might seem like a lot of programs, however, it will increase the likelihood of acceptance and it will help you to have options when you are accepted. Out of this group, at least two should be schools you should be able to easily get into, two should be high-ranking schools, and the rest should be somewhere in the middle. Make sure to rank your schools in order of preference — but don't forget this important advice: Only apply to schools you would be happy to attend!
You'll need transcripts from at least every university you've received a degree from. Some programs will require only your BA degree transcripts, other programs will want to see transcripts from every school you've attended. Pretty soon, you'll start to get confused as to what school requires which items. Make a spreadsheet now.
You'll also most likely need GRE scores from the general exam, but you may also need GRE scores from the GRE Literature in English exam. Be sure you know whether you need scores or not and that you sign up for your exam(s) early enough to have the school receive your application packet in plenty of time.
You'll need at least two recommendation letters for most schools, three letters for some schools. It's best to get a recommendation from at least one published writer if you can. If you can't, then you should have a professor at a university or someone familiar with your work write your recommendation.
You'll need a personal statement. This will vary by school, but you'll find that they'll want to know why you want an MFA, what your career plans are, and a bit more about you. The length is variable, but most schools will want to see three to five pages.
The crux of your application will be your writing sample. Check carefully to see your school's required writing sample lengths and adhere to them! You may as well get used to the fact now that you'll have to follow submission guidelines to the T.
Your school may or may not require you to write a critical essay about a work similar to what you would like to write. Again, follow directions. The goal here is for admissions committees to evaluate your ability to critically analyze works.
Naturally you'll need to fill out financial aid paperwork and the official school application. Also, most schools require an application fee, but some may waive this fee if you demonstrate financial need. Check with the admissions committee.
Low Residency or Residency?
One of the decisions you will need to make is whether you will apply to programs that are low residency, residency or a mixture of the two. Residency programs require that you live in the place where you are working on your MFA degree. There are benefits to this — you have a better chance of receiving funding in the forms of teaching assistantships, and you'll get to know your cohort well. On the downside, you'll have to leave the home you've become accustomed to and moving itself can be quite expensive.
Low residency programs allow you to continue to live where you're at. You can still work at your present job, but need to be aware that you need to commit at least twenty hours each week to your studies. The downside of low residency programs is that you'll also need to figure out a way to fund your education, as most programs don't have financial aid outside of loans.
Once You're In
So, you've been accepted. Congratulations. Now you'll have to choose what school to attend. Here's a piece of advice: Choose the school that will require you to take out the least amount of loans but that has the highest reputation. There are many people who will advise you not to go to graduate school if you cannot do it without taking out loans. There's good reason for this, the job market is sketchy for graduates — even for those who have attended the best universities (but you're not in this for a job at the end, right)? A good rule of thumb for you: You shouldn't take more out for student loans than you will make in your first year working after graduation. That's generally easier said than done.
You'll need to decide upon a plan for when you will move if you're going to a residency program. I'd advise you allow yourself at least a month so that you have time to set up and become acquainted with the area — and make some friends — before you are launched into the program. This is especially important if you have family who will be moving with you.
You'll need to determine a study schedule and set it up. One of the most important parts of graduate study is staying organized. Invest in a good PIM tool and use it consistently to keep up with deadlines, appointments and personal tasks. A large part of success is planning to be successful.
Get to know your classmates and your professors. Whether you're in a low-res or traditional program, it's important to take time to build a camaraderie with those you will be in class with. It makes studying easier, and at the end of the program, hopefully you'll have someone you can trade manuscripts with for future literary journal submissions.
Treat your program like a job. Show up on time. Be professional. Submit your work. Stick to your deadlines. Most importantly, never say, do or write something you wouldn't want to have surface 10 years later. Keep to academic integrity guidelines. And, most important, have fun.
Life After an MFA
You're finally finished, now what? Ideally, you'll have thought about that from the day you put your pen to paper and started applying. Steven Covey advised that we should always begin with the end in mind. If you want to teach, then you should start making connections as soon as you get into school and working on applications the year before you graduate. Publish, publish, publish. Keep work out in rotation. Schedule a day each week to send out new work. Follow up on work that's out there. Do not wait until the last minute to look for work. You should be looking for work while you're in school so that you have something lined up when you're done. Those student loans add up fast, and you only have six months after graduation to get your stuff together and start paying them back.
Sometimes, no matter what your best intentions are, you cannot find a job in your desired field. Find any job you can. Schedule one to two hours a day before or after work to devote to your writing. Yes, that means you might have to get up at dark thirty or stay up late, but you went to school to work on your writing. It's important not to lose your momentum. Keep work going out the door. If you're working on a novel, get some short stories out there. If you're working on short stories, make notes for a novel. If you can get an MFA in creative writing, you can get your work out there!
References
Ronda Roberts has been researching MFA programs and the application process for the 2012-2013 school year. She plans to apply to low-residency programs this fall.
Image courtesy of https://www.sxc.hu/photo/1331102