Find the Highest Paying Occupations with a Master's Degree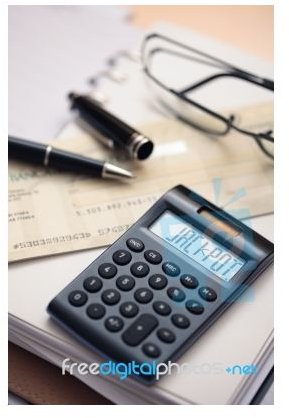 Introduction
Considering the right master's degree to pursue when you start graduate school is important. Many professionals seeking to advance their career continue their bachelor's degree studies during their graduated education. Yet, the trend is changing considerably and many returning students are changing their majors completely and focusing on new areas of study and even new career paths. These dramatic changes usually occur because of the various reports on the highest paying occupations with a master's degree. If you are looking for a new career path, then you should understand what your master's degree will be worth when you finish.
First, you need to know your career goals and aspirations for the next five to 10 years. Second, you need to take a realistic view at the career field you are entering and the earning potential relative to your degree. Finally, pick a program that offers both affordability and ease of study. But to get you started, here is a list of the master's degree programs and the occupations you can expect to enter:
Careers
Business. The world of business is compromised of accounting, finance, economics, business administration, marketing, management and human resources, so the opportunity for occupation choices is vast.
Those who pursue a business master's degree can expect to earn a salary range of $50,000 to $110,000 with a 17 to 19 percent projected employment increase and a 35 to 38 percent increase in job growth, which includes replacement needs. The career options include:
Financial Analyst – provide guidance to businesses and individuals making investment decisions. Financial analysts assess the performance of stocks, bonds, commodities and other types of investments.

Human Resources Manager – provide an organization with the right qualified employee and perform other duties including handling employee benefits questions or recruiting, interviewing, and hiring new staff in accordance with policies established by top management as well as act as a consultant.
Healthcare. This is a stable industry and has been for many years because of the need of medical professionals. Unfortunately, quality and educated healthcare professionals have not been at the top of the list…but there is resurgence in the need within this field.
The median income ranges from $66,900 to $105,000 a year and boasts a 39 percent increase in employment opportunities and a 57 percent increase in job growth for a career as:
Physician's Assistant (PA) – practice medicine under the supervision of physicians and surgeons and are formally trained to provide diagnostic, therapeutic and preventive healthcare services, as delegated by a physician.
Mathematics and Engineering. At some universities, this is considered a combined major because of the heavy use of math in both areas of study. Those who love math or numbers will enjoy earning a master's degree in mathematics or engineering.
The salary range for this group is $97,800 with employment increase is at a rate of 23 percent with a 46 percent job growth. Occupations for math enthusiasts include:
Senior Civil Engineer – designs and supervises the construction of roads, buildings, airports, tunnels, dams, bridges, and water supply and sewage systems.
Statistician – applies their mathematical and statistical knowledge to the design of surveys and experiments; the collection, processing and analysis of data; and the interpretation of experiments and survey results.
Technology. This is an ever evolving and ever expanding field of study for those seeking a master's degree because of the ever changing face of technology. Master's degree candidates are interested in this field because of its continued growth in markets across the world.
Those interested in earning their master's degree in technology, be it computer science or information technology, enjoy salaries between $87,900 and $111,000 a year and employment growth of 27 to 29 percent and job growth of 39 percent. Career opportunities for information technology field include:
Database Administrator – work with database management software and determine ways to store, organize, analyze, use and present data. They identify user needs and set up new computer databases.
IT Specialist Technical – support specialists respond to inquiries from their organizations' computer users and may run automatic diagnostics programs to resolve problems. These workers also oversee the daily performance of their company's computer systems, resolving technical problems with Local Area Networks (LAN), Wide Area Networks (WAN) and other systems.
Software Developer – design and develop software. They apply the theories and principles of computer science and mathematical analysis to create, test and evaluate the software applications and systems that make computers work.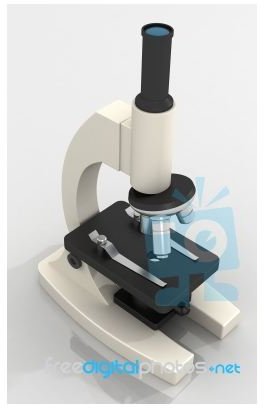 Science. Science is no longer for those seeking to play with chemistry sets in a lab. This field is steady as the need for research and development increases. The science field is so expansive for science related careers for individuals and can include the study of geology and physics.
Median yearly income is $90,100 to $110,000 with employment increases between 16 and 17 percent and job growth of 44 percent. Individuals with a science master's degree enjoy high paying occupations as:
Physicist – conducts research to understand the nature of the universe and everything in it through observations, measurements, interpretations and developmental theories to explain celestial and physical phenomena using mathematics.
Petroleum Geologist – study the composition, structure and other physical aspects of the Earth, and the Earth's geologic past and present by using sophisticated instruments to analyze the composition of earth, rock and water.
Conclusion
Getting your master's degree is important when you are advancing your career. You should understand what you are pursuing in college when you go to graduate school and how the degree will advance your career once you finish. There are many opportunities for degree holding professionals but the highest paying occupations with a master's degree increase more than just income…it increases the quality of life of the professional.
Resources
Tomerson, James. 2010. 5 Top Paying Jobs for Master's Degree Holders. Retrieved from https://www.degreeauthority.com/blog-articles/5-top-paying-jobs-for-masters-degree-holders.htm
Excelle.com. 2010. Top-Paying Degrees. Retrieved from https://edu.excelle.com/articles/2312-top-paying-degrees-wc
Badenhausen, Kurt. 2010. Best Master's Degrees for Jobs. Retrieved from https://www.forbes.com/2010/05/19/best-masters-degrees-jobs-leadership-careers-education.html
Photo Credit
Pixomar. 2011. Free Digital Photos, https://www.freedigitalphotos.net/images/view_photog.php?photogid=905
Renjith Krishnan. 2011. Free Digital Photos, https://www.freedigitalphotos.net/images/view_photog.php?photogid=721