Social Work Scholarships Graduate Degree Information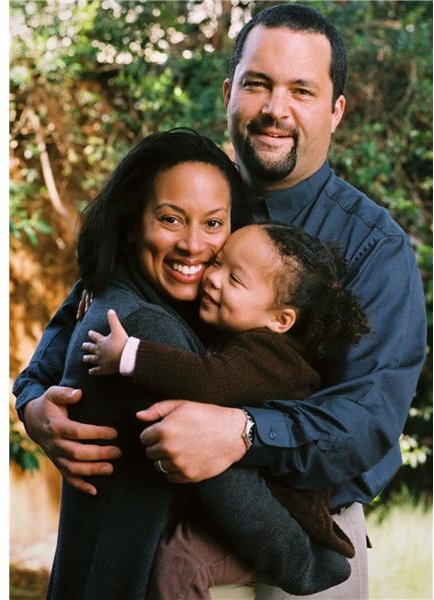 Introduction
Social work scholarships are available from a variety of sources, including professional social work organizations and colleges. An undergraduate student is not the only one who can get a social work scholarship. Graduate degree students can also find social work scholarships just for them. They are available at both the master's and doctorate level.
Indian Health Services Health Professionals Program
The Health Professions Scholarship from the Indian Health Services Health Professionals Program is available to social work students concentrating on mental health. The scholarship is worth tuition and fees, as well as books, travel to and from school during the year as well as tutorial services (up to $400 full-time, $200 for part-time students). It also pays the student $35 to offset expenses for a post office box. Each year the availability of funds for the program may change based on the amount of money set aside by Congress. Applicants should be members of federally recognized tribes to apply. The scholarship can be renewed for up to four years. Recipients have to serve tribes for a year for each year they get the scholarship after they graduate as a mental health social worker.
David C. Maloney Scholarship
The David C. Maloney Scholarship is given to students who are members of the National Organization of Human Services. Students should be enrolled in a human service program to apply. This scholarship is available to students at the associates, bachelor's or master's level. It requires official transcript, resume, essay and two letters of reference to be submitted as well. The words "human service" or "human services" should be in the program title.
New Leader Scholarship
The New Leader Scholarship is administered by the Marin Community Foundation. It is worth up to $8,000 and can be renewed, and it also provides support for the cost of application to graduate school. Students do not need to live in Marin County, California to apply. Students must be enrolled in specific California Universities to apply, and they must have a minimum 3.5 grade point average. GPAs of 3.2 to 3.49 will be considered under certain circumstances. It is open to students in the social sciences, human services, health-related fields, public service, or public interested law. Students must demonstrate financial need to apply.
NASW Foundation National Programs
The National Association of Social Workers offers a variety of scholarships to students at the graduate level. Both master's and Ph.D. students can apply for the different scholarships. One scholarship available to Ph.D. students is the Jane B. Aron Doctoral Fellowship. It gives some financial help to social work Ph.D. students writing a dissertation in health care practice and policy. During the 2011-2012 school year, the fellowship will provide $2,000 in support to one student. The Consuelo W. Gosnell Memorial Scholarship is given to master's degree students who have proven they are committed to working with or who have a "special affinity with" (according to the NASW website) American Indian, Alaska Native and Hispanic/Latino groups, or voluntary or public nonprofit agencies. Up to 10 scholarships worth $2,000 will be awarded in the 2011-2012 school year. Many other types of scholarships are also available.
University of Nevada
A college is another source of a social work scholarship. Graduate degree students should not discount asking the social work department and the college they attend about their scholarships. The University of Nevada, Reno is one such college. One such scholarship is the Alicia Smalley Scholarship. Students who apply should be students at the University of Nevada, Reno, be in their last year of undergraduate study or master's degree students. They should be able to demonstrate financial need and keep a minimum 3.0 grade point average. Preference is given to students who have an interest in social justice. Other scholarships are also available from this department.
The diversity of scholarships available helps students who want to obtain a social work scholarship. Graduate degree students should apply for as many as possible to increase their chances of not having to use so many (or any) student loans to pay for their degrees.
References
Indian Health Service: Frequently Asked Questions
https://www.ihs.gov/JobsCareerDevelop/DHPS/Scholarships/faqs.cfm#types
Indian Health Service: Scholarship Comparison Chart
https://www.ihs.gov/JobsCareerDevelop/DHPS/Scholarships/Online_Application/comparison_chart.pdf
National Organization for Human Services: David C. Maloney Scholarship
https://www.nationalhumanservices.org/index.php?option=com_content&view=article&id=41
Marin Community Foundation: New Leader Scholarship
https://www.goldmanfamilyfund.org/apply.php
National Association of Social Workers Foundation: Jane B. Aron Doctoral Fellowship
https://www.naswfoundation.org/aron.asp
NASW Foundation: Consuelo W. Gosnell Memorial MSW Scholarship
https://www.naswfoundation.org/gosnell.asp
University of Nevada, Reno: School of Social Work