Possibilities of Obtaining Graduate Credit For Work Experience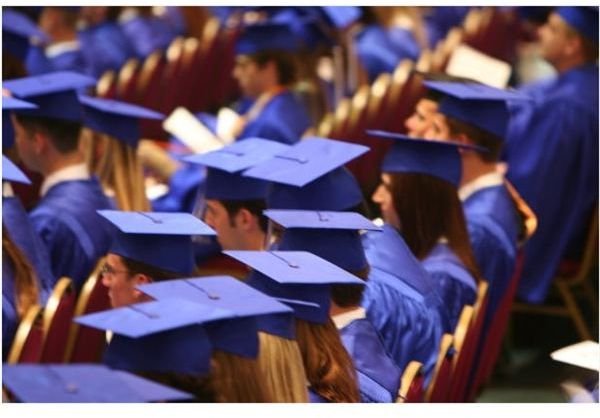 Growing Acceptance of Non-Traditional Learning
As graduate schools get applications from larger numbers of older students, they are faced with the question of whether or not to offer credits for knowledge a mature student may already have garnered on the job through years of relevant work experience.
Queries about and demands for graduate credit for work experience have become so numerous that FAQ pages of most grad school websites now have sections outlining and explaining their school or program's policy on graduate credit for work experience.
Why Graduate Credits for Work Experience May Be Less Available
Although an increasing number of reputable undergraduate programs are opening up to the idea of crediting a mature student's years of work experience, the process is understandably more difficult at the graduate level. There are now several ways an undergraduate student can prove that his knowledge is at par with others who have been admitted into a particular program. These include a prior learning portfolio, taking the CLEP or GRE, or asking a specific department for an assessment examination to test the student's abilities in a subject he may have gained special expertise in during his years of work.
Obtaining graduate credits for work experience is often much more difficult. Most recognized universities and departments openly state on their websites that they cannot offer graduate credit for work or life experience and it may be worth your while to go through the coursework and excel at it thanks to your work experience rather than ask for a few credits or a waiver.
According to the Stony Brook University website for instance, a graduate school aspirant cannot be awarded "graduate level credit for clinical or life experience. The credits must be achieved through coursework"1 The West Charter University Master of Science in Administration website also clearly states that "WCU policy does not permit the granting of graduate-level academic credit for life experience. However, students should confer with their concentration adviser regarding which courses to take that will enhance their background and not merely duplicate their previous experiences."2
There are basically two reasons why it is sometimes difficult to get graduate credit for work experience:
One, unlike undergraduate programs, graduate studies can't really be standardized to the level where every student is required to know the same syllabus or material pertaining to a subject. There is a syllabus of sorts that lists the body of knowledge a student is expected to have assimilated to qualify for a master's degree or pass his doctoral comprehensive examination, but this body of knowledge is vast and varied and the syllabus can, at best, serve only as a preliminary guideline or literature review for the graduate student.
Two, graduate level classes are interactive, participatory and need students to do independent research. Most will require an original term-paper or project report from the student as part or the entire requirement for passing the class. The idea is to get a wide-ranging as well as expert and in-depth knowledge of your field. Even if you already have a certain expertise in one part of the subject, graduate departments may feel it would probably be better for you to take classes to bolster your knowledge of another aspect.
How to Get Graduate Credits for Work Experience
Some graduate programs are willing to recognize non-traditional learning and offer up to 50% credit for professional work experience. The Christian Leadership University website, for instance, says: "You may receive up to…50% of your graduate degrees from the combination of life experience and credit transfers from other institutions. Learn more about creating a life experience portfolio." 3
In order to be considered, however, the student must submit extensive documentation of professional work experience closely related to the proposed course work.
The Globe University/Minnesota School of Business MBA program is willing to offer credit for military training, work experience and industry certification. Learning earned from "occupational, supervisory or management roles obtained in industry, business, military, professional and service occupations"4 is eligible for consideration. However, the student must provide proof that his learning is equal to the level of difficulty desired at the graduate level.
Documents to be submitted as part of the portfolio include job assignment descriptions, performance reports, supervisor letters attesting to dates of employment, assignments, specific duties and quality of work performed.
The Final Analysis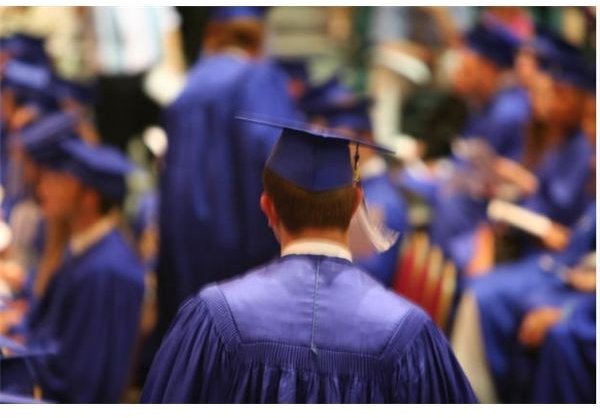 Universities and programs that do not have provisions to provide graduate credit for work experience at the time of admission may also be amenable to giving a student credit once he has an advisory committee in place and has planned the path his graduate study will take.
University authorities may agree to waive certain requirements if a student can prove proficiency in specific areas of required study. Speaking personally, I asked for my two additional language requirements to be waived as a doctoral student of comparative literature and my department was happy to create special assessment examinations for me. Extensive and rigorous though they were, once I passed these tests, I no longer needed to take any foreign language classes and in the process, I saved time, money and effort—all precious commodities for a graduate student on a teaching assistantship.
If you're an older student going back to school and you feel that you have acquired definitive and relevant proficiency that may make you eligible for a waiver or credit, don't hesitate to contact the graduate school admissions office of the university of your choice. Do ask the authorities if they can offer you graduate credits for your work experience.
End Notes and References:
Stony Brook University's FAQ page: hsc.stonybrook.edu/shtm/ptp/faq.cfm
See this answer on the West Charter University Master of Science in Administration FAQ page at: wcupa.edu/_ACADEMICS/sch_sba/g-msa-faq.html
See also Honolulu University's site at: www.honolulu-university.edu/proglist.htm
For the Minnesota School of Business MBA work experience graduate credit possibilities, see www.msbcollege.edu/college-admissions/college-credit-for-work-experience/
Photo credits:
www.morguefile.com/archive/display/122530