All You Need to Know About Children's Literature Master's Degree Programs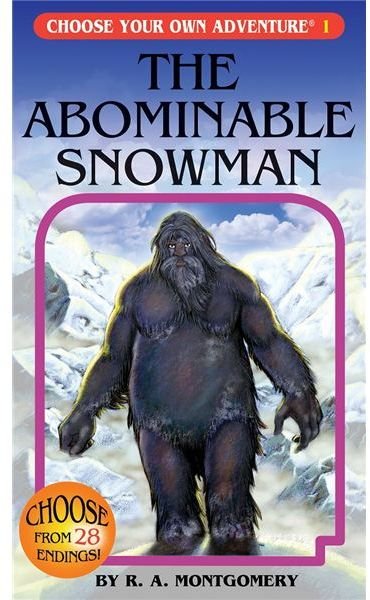 Beatrice Potter, J.K. Rowling and Roald Dahl; fairy tales, fantasy and folklore; myths, epics and legends; The Little Prince, Charlie and the Chocolate Factory and Alice's Adventures in Wonderland—if you're someone who is attracted to the genres, authors, stories and titles I've listed, a children's literature master's degree program may be just what the doctor has ordered for you!
Course Content and Coursework
The coursework for children's literature master's degree programs is usually flexible and apart from a few mandatory modules, it may be structured according to the student's areas of interest from the elective modules that are available. Required courses include critical theory and methodology, history of children's literature, and classes on analytical skills and awareness deemed necessary for a graduate student of literature.
Elective courses range from genre studies (the picture book, science fiction and fantasy, realist fiction, poetry, non-fiction) to the in-depth study of the children's literature of a particular period (Victorian, modern, post-modern) to children's literature across cultures and the translation and migration of archetypes through disparate diasporas.
Also possible are exciting interdisciplinary or comparative modules that combine the study of art, psychology, sociology, media or education with the analysis of children's literature.
A student could take a class that delves into the effects of children's literature on society's constructions and perceptions of childhood. She could attend a course that researches the role of children's literature in endorsing or refuting the standard majority ideology and values of social relationships. She could enroll into a class that debates the semiology, messages and values transmitted by children's literature through the ages. She could grapple with questions about the validity of an adult-created, adult-run, adult-regulated industry that controls and prescribes what children should read and when—are children mere pawns of adult marketing strategies and public relations machineries?
After the coursework is completed, the student must write a thesis or undertake an independent study project that applies her newfound knowledge to practical use in publishing, education, media or other industries where she can make a career.
Course Length
Like most master's level courses, children's literature master's degree programs require between 32-40 credits of coursework. There are also dual degree programs available where the MA in Children's Literature may be combined with an MA in English Literature or an MFA in Writing for Children or a Master's in Curriculum and Education or a teaching certification or even an MS in Library Science. These dual degrees need between 56-64 credits.
The MA in Children's Literature will take you at least three semesters of study and the dual degree may take five semesters or more.
Some Children's Literature Master's Degree Programs
The most extensive and exciting graduate degree options in children's literature can be found at the Center for the Study of Children's Literature at Simmons College in Boston, MA. 1
Hollins University in Roanoke, Virginia has a special children's literature MA program that spans three residencies of six weeks in the summer. This can be combined with additional elective courses during the regular academic year for faster completion of the course.2
Penn State University's World Campus has a program entitled Master of Education in Curriculum and Instruction—Children's Literature. This is a 30 credit online M.Ed. degree, rated as the best online program in children's literature by Instructor Magazine.3
The United Kingdom has many wonderful graduate programs in children's literature and some of these can be found at University of Warwick4, University of Sunderland5 and Roehampton University6.
For more information on these programs, the individual eligibility requirements and costs, I've provided the websites of the individual schools in the reference section below.
In Sum: Career Possibilities After the Degree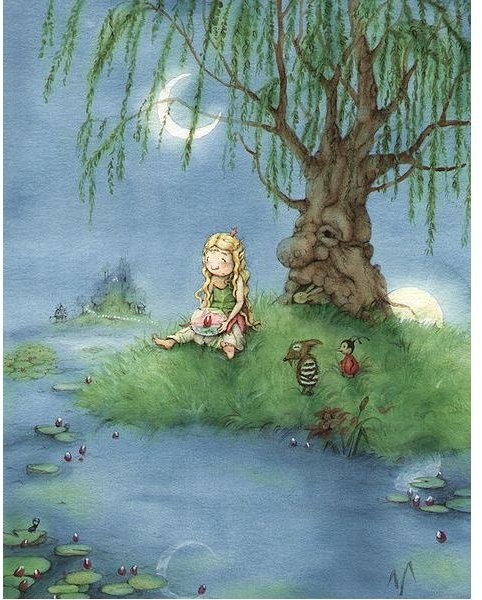 Children's literature master's degree programs are ideal for people who like to work with or for children in various capacities. Teachers and educators at all levels, publishers and editors, library professionals and those who aspire to write for youngsters are obvious candidates.
Further, this master's degree can also lead to very fulfilling careers in child-centric industries such as multimedia and animation, web designing and hosting, and even gaming and other means of entertainment for children using new technology.
The degree can also be useful to scholars of sociology, psychology, comparative literature, philosophy, drama, music and so on. Serious graduate students can use the interdisciplinary options for research leading to a doctoral degree and a career as a professor in college and university.
References
Simmons College's Center for the Study of Children's Literature and its offerings of various dual degree programs can be reviewed at _www.simmons.edu/gradstudies/programs/childrens-literature/ma.php_
You'll find all relevant information on the Hollins University children's literature program at _www.hollins.edu/grad/childlit/childlit.htm_
For details on Penn State University's highly rated World Campus children's literature program, visit: _www.worldcampus.psu.edu/MasterinCurriculumandInstructionChildrensLiterature.shtml_
G_o_ to _www2.warwick.ac.uk/fac/arts/english/postgrad/current/masters/modules/19thchildslit/_ for details of the components of an elective module on 19th century children's literature at University of Warwick, UK
University of Sunderland, UK has both full-time (www.sunderland.ac.uk/study/course/164/children_s_literature) and part-time (www.sunderland.ac.uk/faculties/es/study/course/660/ma_children_s_literature) children's literature MA programs
Roehampton University in London, UK has a range of post-graduate programs in children's literature, details of which can be found at _www.roehampton.ac.uk/postgraduate-courses/childrens-literature/_
Photo Credits:
1. Wikimedia Commons/R.A. Montgomery, https://commons.wikimedia.org/wiki/File:CH01_Abominable_newdesign.jpg
2. Wikimedia Commons, commons.wikimedia.org/wiki/File:%22Lilia,_die_kleine_Elbenprinzessin%22.jpg