A List of the Top 10 Executive MBA Programs in the World and the Reasons Why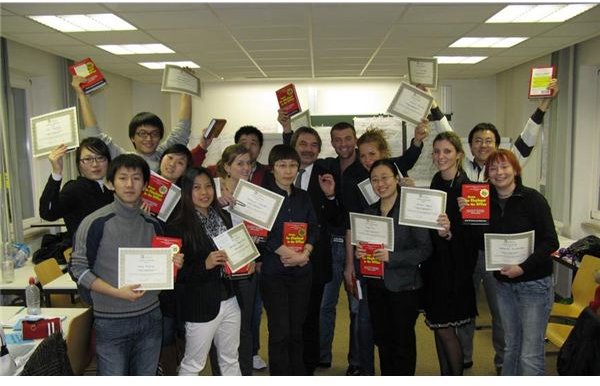 MBA Programs for Working Professionals
You have a work life that keeps you busy and you like the way you earn your daily bread. You're reasonably fulfilled, adequately satisfied and you're in no hurry to look for greener pastures, but you also know you're not working at the optimum limit of your potential. You know you want to do more; you absolutely know you could be more. You want to contribute to your organization in a more meaningful role and you know that if you invested some time in yourself, you would exponentially better your prospects in the marketplace.
Welcome to a growing club of confident professionals who want to have their cakes and eat them too. You're one of a growing tribe of workers who are looking for ways to learn top quality management skills without putting their careers on hold. Who said you can't get a world class education part-time while you work full-time?
If you're thinking of earning an MBA while you continue working, go for the best. Why settle for mediocrity when you could enroll in a program that is rated one of the top 10 Executive MBAs in the world?
The top 10 list of programs in this article are considered excellent by various ranking agencies with varying methodologies. Obviously, I'm not going to rank them–this is a non-hierarchical list of the world's best Executive MBA programs.
Wharton MBA for Executives: University of Pennsylvania (USA)
University of Pennsylvania's Wharton School of Business appears regularly on all the rankings and the Wharton MBA for Executives is definitely one of the top 10 EMBA programs in the world. The 24 month EMBA gives you "the same degree, same innovative curriculum, and same faculty as offered in the full-time Wharton MBA program." Classes are held on alternate Fridays and Saturdays and you can attend your classes in Philadelphia or San Francisco.
IE Business School Executive MBA: Instituto di Empressa, Madrid (Spain)
You'll see the Executive MBA programs from the Instituto di Empressa more popularly known as the IE Business School in Madrid, Spain in more than one "top-10" list. IE, consistently one of the best business schools of the world, has made its name over 35 years of excellence and offers all the flexibility and choices you could want from an EMBA program. Classes are held weekly and biweekly and you can also opt for the online format.
Kellogg Executive MBA: Northwestern University (USA)
The world famous Kellogg Executive MBA Program from Northwestern University "emphasizes teamwork and cross-cultural collaboration, leadership and adaptability." Kellogg offers joint EMBA programs through partnerships with schools in Israel, Germany, Hong Kong and Canada. In the US, there are 4 annual intakes and classes are held in Evanston (twice monthly, Friday and Saturday) or in Miami (once a month–Thursday through Sunday).
EMBA–Global: Columbia, London Business School, Hong Kong University Business School (USA, UK, China)
The EMBA-Global from Columbia and London Business Schools is a transatlantic brand that is world renowned. In fact, the program is now also available to Asian EMBA aspirants through a three-way collaboration between L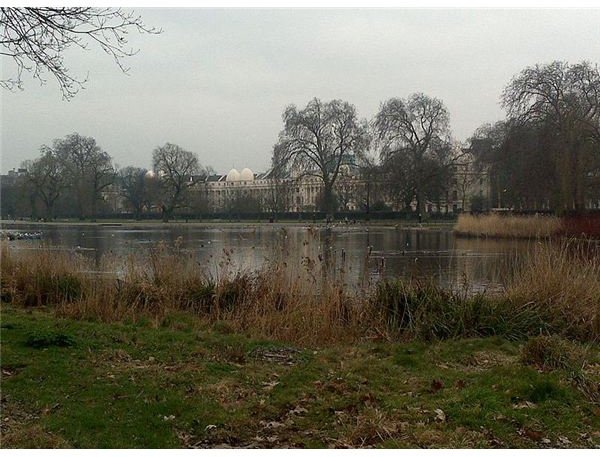 ondon Business School, Columbia and the Hong Kong University Business School.
Trium EMBA: NYU Stern, London School of Economics, HEC Paris (USA, UK, France)
New York University's Stern School of Business, the London School of Economics and Political Science and the HEC School of Management, Paris have also collaborated to create the Trium Global Executive MBA program, also highly ranked by almost all the agencies. Targeted to senior level executives who want to make a difference at the international level and aspire to attain leadership roles, the Trium EMBA "is not just an EMBA, but a think tank, incubator and executive boardroom that prepares executives to address the global economic, social and political forces that shape the world. The program represents a ground-breaking alliance among three world-renowned universities." The 16 month program combines distance learning with 6 on-site modules totaling 10 weeks and delivered at LSE, NYU, HEC and 2 emerging markets.
Booth Executive MBA: University of Chicago (USA)
Any article on MBA degrees is incomplete if it does not mention University of Chicago's Booth School of Business. The 21 month Booth Executive MBA has been ranked highly by Business Week (at #2), US News and World Report (#3) and Financial Times (#4). The program begins in June and is delivered across 3 campuses in USA (2 residential weeks), UK (1 residential week) and Singapore (1 residential week). All classes are taught by professors from Booth.
Global Executive MBA: INSEAD, Paris (France, Singapore, Abu Dhabi)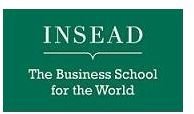 INSEAD is another MBA Mecca and its Global Executive MBA "leverages INSEAD's three hubs in Europe (France), Asia (Singapore), and the Middle East (Abu Dhabi), to provide an unmatched international and multicultural experience in a convenient, modular format." The program spans 14 months with 12 weeks of on-campus work.
Executive MBA: London School of Business (UK, Dubai)
Choose London Business School's Executive MBA and you will be able to "study and network in a choice of two incredibly dynamic cities; London and/or Dubai. Combined, they offer unrivaled access to the world's most influential markets, organizations and business leaders." The program lasts 20 months and costs a whopping $85,000 in London and $88,200 in Dubai. The cost may not seem like so much once you begin reaping the benefits of having the LBS MBA listed on your CV.
Fuqua MBA–Global Executive: Duke University (USA)
Duke University's MBA—Global Executive program was launched in 1996 and it is recognized as the world's first truly global MBA program for senior executives. The 15 month program is structured in 5 mandatory terms with short residency sessions followed by about 2 months of self study that includes team projects, individual assignments, online classroom sessions and examinations. The short residency sessions are held in Durham, NC, London & St. Petersburg, Dubai & New Delhi, Shanghai & Bangkok.
Cass Executive MBA: City University of London (UK)
The City University of London's Cass Executive MBA is a 2 year program that is offered either in the evenings or on weekends and is meant for "committed and ambitious managers who want to accelerate their career development whilst continuing full-time employment." The program is ranked at number 10 in the world by the Financial Times (2010).
About MBA Rankings
Instead of relying on any single ranking system for my list of the top 10 executive MBA programs in the world, I have done a comparative analysis of the Financial Times, Business Week, Wall Street Journal and The Economist rankings and have listed the 10 programs that appear consistently at the global top slots across the range of ranking agencies and over several years.
You can rest assured, therefore, that the programs mentioned in this article are all top-notch and you cannot go wrong if you choose to apply to any one of them.
Notes and References:
Websites of ranking agencies:
The Economist's MBA pages: _www.economist.com/whichmba/2010/_
Financial Times rankings: rankings.ft.com/businessschoolrankings/emba-rankings-2010
Wall Street Journal on business schools and executive MBAs: online.wsj.com/public/page/business-schools.html
BusinessWeek rankings: _www.businessweek.com/bschools/rankings/_
The US News methodology is explained here: _www.usnews.com/education/best-graduate-schools/articles/2011/03/14/business-school-rankings-methodology-2012_
More information on the EMBA programs mentioned above:
Wharton School of Business: _www.wharton.upenn.edu/mbaexecutive/admissions/compare-wharton-programs.cfm_
IE Business School_: www.ie.edu/home/DegreePrograms/subhome_masters5_eng.php_
Kellogg Business School: _www.kellogg.northwestern.edu/Programs/EMBA/WhichProgramForMe.aspx_
EMBA Global from Columbia and London Business Schools: www.emba-global.com
Trium EMBA: _www.triumemba.org/_
Booth School of Business: _www.chicagobooth.edu/execmba_
INSEAD Global Executive MBA: global.emba.insead.edu
London School of Business: www.london.edu/programmes/executivemba.html
Duke University Fuqua School of Business: www.fuqua.duke.edu/programs/duke_mba/global_executive/
City University of London Cass Business School: _www.cass.city.ac.uk/mba/emba/index.html_
image credits:
upload.wikimedia.org/wikipedia/commons/3/39/MBA_International_Trade.jpg
commons.wikimedia.org/wiki/File:London_Business_School_02.jpg
commons.wikimedia.org/wiki/File:Emerging_Markets_0_34.jpg
commons.wikimedia.org/wiki/File:Inseadlogo.jpg