Pharmacy Colleges and the PharmD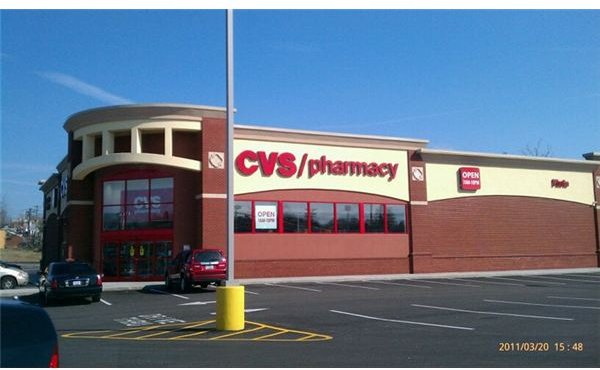 Since 1990, the American Association of Colleges of Pharmacy (AACP) has directed that pharmacists hold professional doctorate degrees. A PharmD is not a PhD but more akin to an MD or DDS. The degree, and programs offering it, are held to the highest standards. The Accreditation Council for Pharmacy Education (ACPE) provides accreditation to graduate schools offering pharmacy doctorates. While some programs require a bachelor's degree, many do not. For the most part, candidates do not need to hold a bachelor's degree but must have completed two years of undergraduate study. However, most students entering a Pharmaceutical doctorate course of study have completed at least three years of college.
Some students considering a career as a pharmacist wonder about the advantages or disadvantages of bachelors degree in pharmacy vs a PharmdD. Note that most colleges no longer offer a pharmacy bachelors degree, and as you will learn in this article, only about 60 to 70 undergraduate semester units are necessary to apply to the top programs. Further, since holding a professional doctorate is required, the consideration seems to be a moot one.
US News and World report last ranked colleges specializing in advanced pharmacy degrees in 2008. The top ten according to the 2008 ranking are listed below. While there were many ties below the rank of four, I listed the first ten that appear in the US News and World report ranking.
1. University of California-San Francisco. The University's program admits 122 new students from about 1500 applicants each year. This highly competitive program is four years long and most graduates, 99%, pass licensure exams. Applicants must have a GPA of 2.8 in their undergraduate coursework, be computer literate, able to secure a California Board of Pharmacy intern pharmacist license, and pass a criminal background check. A list of approved undergraduate course work specific to the type of school you attended is available at the University's website.
2. University of North Carolina-Chapel Hill. The UNC program accepts about 155 applicants out of 700. Accepted students have a minimum GPA of 3.5 and completed the prerequisite courses. A list of these courses can be found at the link below. UNC also considers applicants performance on the Pharmacy College Admission Test (PCAT).
3. University of Minnesota-Minneapolis. A GPA of 3.0 is required, or at least a 3.2 for the last 60 semester hours completed. The University of Minnesota requires applicants to submit their PCAT scores and complete an application through the national application service, PharmCAS.
4. University of Texas-Austin. Applicants must take the PCAT and have a GPA of 2.0 in their prerequisite courses. A list of prerequisite course requirements and application instructions are available at the University's website listed in the Reference section.
5. Ohio State University. Applicants should use PharmCAS and submit their PCAT scores. Grades in prerequisite coursework are considered but a minimum GPA is not stipulated.
6. University of Kentucky. A GPA is required of the approximately 132 students accepted each year. Students are only admitted in the Fall and must submit PCAT results and apply through PharmCAS. A list of prerequisite course requirements and application instructions are available at the University's website.
7. University of Michigan-Ann Arbor. While applicants are required to submit PCAT results, test scores and results are only part of what they consider. Critical thinking and leadership skills are among the many other factors considered.
8. University of Washington. UW requires students to send an application via PharmCAS and UW School of Pharmacy. The University has not set a minimum GPA but states that those with a grade point average below a 3.0 are not considered "competitive". PCAT results are also required. More information regarding the application procedures and criteria can be found at UW's website.
9. Purdue University-West Lafayette. Applicants are advised that a GPA of 3.3 or higher will help them be admitted to the program. A PharmCAS application and an application to the university must be completed. Visit Purdue's internet site for deadlines and application downloads.
10. University of Arizona. The University of Arizona requires applicants to have a cumulative GPA of 3.0 to be considered for acceptance. In addition, accepted students have achieved a 3.0 science grade point average and have finished 44 units of science coursework. They must take the PCAT by no later than October of the year in which they apply, and have completed at least 50 hours of pharmacy volunteer work. An application to the U of Az can be downloaded. at their website.
Any of these programs will set you on the course or becoming a pharmacist. To learn about additional schools and online pharmacy courses, visit USPharmD.com.
References
CVS Image by Calmon1 under CC By-SA 3.0