Looking for a List of the Top 10 Graduate Schools for Education? Here They Are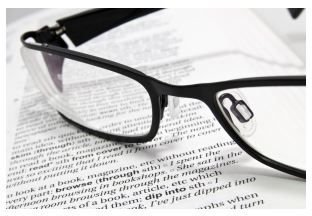 So, You're Thinking about an Education Graduate Degree
Getting a graduate degree in education is a noble pursuit. If you've thought about going for an MA or PhD in education, you'll want to know about the top 10 graduate schools for education. While you may not wind up applying to any of these schools, it is important to know about the most highly respected and rated schools for education in the United States. The list of top 10 graduate schools for education provided here is based upon the US News and World Report annual rankings of schools. What I'm adding to the discussion is a glimpse of each school its strengths and the sort of funding that can be expected by students within those programs.
10. University of California, Berkeley
UC Berkeley has much strength in a variety of departments, so it's not surprising that they've made the list of top schools for obtaining a graduate degree in education. Located in the beautiful San Francisco Bay Area, students in the program will be on the cutting edge of new teaching techniques and educational programs. There are three main focuses for graduate students attending this university: (a) cognition and development; (b) language and literacy, society and culture; and (c) policy, organization, measurement, and evaluation. Students attending this program can expect financial aid by way of fellowships and student employment. Student employment positions include graduate student researcher and graduate student instructor positions.
9. University of Wisconsin, Madison
The University of Wisconsin, Madison takes a holistic approach to education in their graduate department. In addition to preparing students to become teacher-trainers, they focus a lot on urban settings for education and solving problems within the discipline of education that correlate with problems outside of the K-12 school system. There is a variety of programs for specialization here - and there is an online option for obtaining an MA degree. Lecture series compliment education classes, and students at UWM tend to be engaged in their communities. Student aid includes fellowships.
8. Northwestern University
Northwestern University is located in Evanston, Illinois, just outside Chicago. Students attending Northwestern can take advantage of many of the education-related events in the Chicago school area including Northern Illinois University, University of Chicago, University of Illinois, Chicago, and Loyola University. Graduate study programs at Northwestern include: (a) MA in learning sciences; (b) MS in education); (c) MS in learning and organizational change; (d) PhD in learning sciences; and (e) PhD in learning development and social policy. Financial aid at Northwestern includes student loans, departmental scholarships, fellowships, the TEACH grant, graduate assistant positions, and funded internships. Part of the degree requirements in Northwestern's program includes teacher certification to teach in the state of Illinois and the conduction of a master's degree project.
7. Johns Hopkins University
While Johns Hopkins University is most often noted for its medical school, it also has quite the notable education graduate school program. The graduate program at Johns Hopkins University not only allows students to get a PhD in teacher development and leadership, but the most notable feature is that prospective students interested in special education will want to look at this university's program. Students choosing to study special education at the PhD with Johns Hopkins will receive four years of free tuition at the university, a yearly book allowance, a moving stipend, and yearly stipends for living expenses.
6. University of California, Los Angeles
The University of California, Los Angeles prides itself on an involved student body and faculty through encouraging the educational community to teach, practice what they teach, and work with the community to set educational agenda. You'll find that at UCLA, there are many colloquial in the education department, giving students an opportunity to meet important people in the field. In addition to being very involved in the community, UCLA runs two schools where students can get involved with learning about best practices. Financial aid for this program includes fellowships, need-based support, academic appointments, and special scholarships.
5. University of Oregon
The University of Oregon's education program links different community resources together. By linking and partnering with other educational facilities in the area, University of Oregon helps its students to have a diverse and involved education. When applying to University of Oregon, be sure you follow the directions and apply both to the graduate school and the department in which you intend to study. Scholarships and teaching fellowships are available for students who need financial assistance.
4. Stanford University
Stanford University is another great school for prospective students looking for a degree in education. At the heart of San Francisco's Bay Area, Stanford is not only a beautiful campus, but the school also provides many opportunities for learning in and out of the university. One of the most unique features about Stanford's program is that students can get a joint MA Education and law degree that allows them to advocate for educational policy. As a matter of fact, Stanford's most distinguishing characteristic is that their program truly is inter-disciplinary, which gives graduates strong tools to benefit education outside the university walls. With 22 areas of specialization for the PhD and 9 areas for the MA degree, you can customize your education in education so that you can complete exactly those goals which you set for yourself. Students at Stanford can expect to have assistance in the form of grants, fellowships, assistantships, work-study, and student loans.
3. Harvard University
Kicking off the top three in the top 10 graduate schools for education list I've been discussing is Harvard University. Students at Harvard will find themselves dealing with some of the biggest problems facing educators today: the achievement gap, teacher shortages, urban education, etc. The student body at Harvard is huge - 900 other graduate students - so if class size is an issue for you, you may wish to look at a smaller department. Harvard offers 13 different MA degrees and two PhD Degrees - Doctor of Education and Doctor of Education Leadership. Like other private schools on the list, Harvard has a variety of methods for funding their graduate students. If you are admitted to their Ph.D. programs, fellowship funding and full health benefits are a part of the package as are stipends and residency opportunities.
2. Teachers College, Columbia University
Teachers College is a long-established top 10 graduate school for education producing educators. Like other schools on the list, Teachers College offers a variety of course options to their students. Saying that the course offerings at Teachers College are diverse would be like saying a few flavors of ice cream are at Baskin Robbins. Teachers College offers so many specializations and so many activities and opportunities to be involved, it's easy to see why one would wish to apply. It is also a good option for someone who may be unsure about what his or her area of specialization will be. Educational funding opportunities include scholarships and grants.
1. Vanderbilt University
Finally, we have reached the number one school for studying education at the graduate level. Vanderbilt University, in Nashville, Tennessee, is a fine school. Vanderbilt has 20 different opportunities for specialization at the PhD level - and you can focus on psychological, special education, or policy to name a few options. Additionally there are to EdD degree programs and 31 options at the MA degree level. Students at Vanderbilt get much hands-on experience before graduation. There is a graduate association where students band together for social activities and educational opportunities. If admitted to the program, you will receive funding for five years of study.
References
U.S. News and Review - https://grad-schools.usnews.rankingsandreviews.com/best-graduate-schools/top-education-schools
UC Berkeley - https://gse.berkeley.edu
UW Madison - https://drp.wceruw.org
Johns Hopkins - https://education.jhu.edu
UCLA - https://gseis.ucla.edu
University of Oregon - https://education.uoregon.edu/
Stanford University - https://ed.stanford.edu
Harvard University - https://www.gse.harvard.edu
Teacher's College - https://www.tc.columbia.edu
Vanderbilt - https://peabody.vanderbilt.edu
Image Courtesy of sxc.hu/gallery/mihow