Neuroscience Grad Schools to Help You Meet Your Goals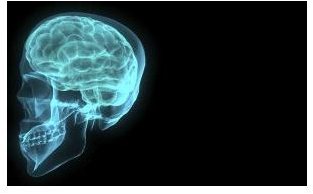 If you're researching graduate school, it is important to know what you are getting yourself into before you jump into a graduate program - or even before you apply. While necessary to meet many career goals, it is vital that you understand that it is not for everyone. It requires a great commitment and many years of focused work in a narrow discipline. If you are not someone who enjoys reading or long papers with in-depth analysis, you may want to reconsider. Neuroscience graduate departments will expect students to excel in their coursework, perform original research, and sometimes even publish that research before graduation.
The Application Process
Applying doesn't have to be a total pain. To apply, first you'll need to have decent grades as an undergraduate - at least a 3.5 in your major (which should be science-based). You'll also need GRE scores, recommendation letters, a personal statement, and an application. It helps if you've done community service or other such things to make you competitive if you are applying to top-tier schools. Most students apply to 5-7 different graduate programs and then choose one to attend once they find out what schools they were accepted into.
The Schools
While you'll no doubt want to do your own research to learn about the different programs, particularly the programs best suited to you and your interest area, you'll be interested to know about the top five schools in the discipline. PhD.org ranked the following as among the top-tier of schools.
UC San Diego - This school was recently voted to be the number one school for studies in neuroscience. With a 2:1 faculty to student ratio, UC San Diego allows each student to get the attention they must to excel in graduate studies. UC San Diego's program has multiple focuses, and these focuses allow students to not only pursue their field and specialize, but they also allow students to collaborate with others who may have a different specialization area. This means that students will benefit from the knowledge of others when performing their research, and they can draw on a variety of research techniques to broaden their knowledge.
MIT - MIT's neuroscience program is in their cognitive and brain science department. Students at MIT can expect to study in a variety of disciplines - their department is interdisciplinary. Not only do students study the anatomy of the brain, but they also take courses in psychology, biology, and philosophy to help gain an in-depth perspective of the way different systems fit together.
UC San Francisco - UC San Francisco is a very good school. You should be aware, however that this department requires a heavy hand in science and a strong understanding of calculus. This is a great school for students with a strong mathematics background, but for students who are more focused on theory; it may not be a good fit.
Stanford - Stanford's department is quite small - there are 96 faculty members and 92 students in the program. Students also are at the hub of the neuroscience hospital at Stanford, giving them a wide body of experience when it comes to this discipline. If you value a close student-professor mentor relationship, you'll want to look into this program.
Harvard - Students at Harvard enjoy a diverse spread of labs, and an interdisciplinary approach. Lunchtime seminars help add to the experience of Harvard neuroscience students. Not only is this school one of the best for many fields in the country, but it is in a city that has many strong departments, thus students may be able to take advantage of colloquia presented at other schools as well.
While these are the top programs in the field, you'll want to do your own research. What schools are the best for you? That's the question that you want to answer. You should aim at applying for one or two top-tier schools, two to three mid tier schools, and one or two safety schools. Also, you may be tied to a location, so you should investigate the closest university to your residence.
Now that You're in the Program, What Will You Have to Do?
Once you're accepted into a program, you'll need to get funding. Luckily, many schools will not admit students unless they can also give them funding. This funding most often comes in the form of research or teaching assistantships, but you may also wish to look into fellowships and grants for graduate students in neuroscience to supplement what you receive this way.
While in graduate school, you'll be required to take a number of courses. Generally, during the first year, your classes will fill out breadth requirements. During later years you will be able to specialize in a field. You'll also need to take a qualifying examination that demonstrates your competence in neuroscience as a whole. Finally, you'll need to prepare a dissertation proposal, conduct original research and ultimately defend your dissertation. While it may not be required by your university, you will also want to try to publish (or have your name on a published) paper while still in graduate school so that you will be competitive on the job market.
References