Thinking About Architecture Grad School? Consider These Schools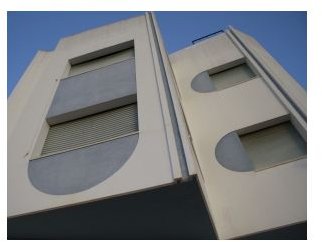 Architecture Grad School - What's the Deal?
Many people admire great works of architecture, but few go to graduate school to further their career as an architect. If you've been wondering about what architecture grad school entails - and more importantly, where the best schools for graduate school in architecture are located, you've come to the right place. ARCHITECT Magazine has ranked many of the architecture grad schools, but it can be confusing to navigate the graduate school seas.
First, when choosing a grad school, you will want to have an idea about what area you would like to specialize in. While undergraduate education offers a broad range of subjects for study, and undergraduate students get an introduction to a variety of fields, attending graduate school is a different experience. While in your first couple years you will complete breadth requirements for your discipline, you will be expected to focus in a narrow field. For that reason, it is good if you have a general idea about areas in which you'd like to specialize. Not all graduate schools are created equal, and the faculty at different schools will have different areas of focus. Here are some sample specialization areas:
Sustainable Design
Traditional Architecture
Practice
Integrating Cities and Landscapes
History and Theory
Community Design
In addition to the standard requirements for application to graduate school, students applying to architecture grad school will also want to submit a portfolio of their best work. It's not enough to put together a portfolio of work; the portfolio should be a demonstration of the best of your ability.
University of Miami
The University of Miami focuses on "New Urbanism," meaning the creation of cities that use sustainable energy, are easily walkable, and feature electric transportation. While the primary focus is on traditional methods of architecture, the University of Miami also strongly emphasizes sustainability and the building of environmentally sound structures. Faculty members include Charles C. Bohl, Carie A. Penabad, and Allan T. Schulman. Graduate study includes student aid based upon scholarships and teaching assistantships. Cost of attending University of Miami is $44,000 per year.
University of Notre Dame
The University of Notre Dame has long been hailed as an outstanding college and graduate school. The architecture program at University of Notre Dame has four primary concentration areas:
Architectural Practice and Enterprise
Building Arts
Furniture Design
Preservation and Restoration
If you enjoy the architectural features of older homes and are hoping to bring those homes to their former glory, you may enjoy coursework in this area. Courses offered in the architecture department include "Elements and Principles of Classical Architecture," "Urban Design," and "After Urbanism." Tuition scholarships, loans, graduate assistantships, and work study are all forms of financial aid offered to students.
California Polytechnic State University
Another great graduate program in architecture is offered by Cal Poly's architecture department. This program combines East Coast traditional architecture with Western Pacific Rim influences. As a long-standing top school for studying architecture at the graduate level, Cal Poly balances art and science in their curriculum. Rather than having students work alone, Cal Poly's instructional methods focus on the importance of group work and collaboration.
Please continue reading on the next page for four more options for graduate school in architecture.
University of Oregon
University of Oregon offers another option for graduate studies in architecture. For students who are interested, numerous study abroad opportunities exist, with students going to Italy, Finland, Japan, Germany, and even Denmark to study architecture. The PhD in architecture at University of Oregon focuses on art and science of sustainable design, and the university actively seeks out students who are committed to improving sustainability in the practice of architecture. Students will take classes from G.Z. Brown, Ihab Elzeyadi, and Mark Gillem among others. It is recommended that students wishing to attend graduate school contact faculty members to discuss the program's features.
Tulane University
Tulane University, located in New Orleans, allows students to start their master's degree work in architecture as advanced students during their summer program. Like University of Oregon, Tulane has a strong emphasis on sustainable development. One of the great things about going to graduate school for architecture in New Orleans is the capability of learning about regenerative methods for real estate development - and plenty of opportunities for hands-on experience in regeneration and sustainable development.
Rice University
Rice University is a highly competitive school where students in the university are involved in small classes and can custom-tailor their graduate school experiences. In addition to three different master's degree program options, students also can follow coursework for a PhD program. Finally, students also have the option to study abroad in Paris during their educational development. Rice, located in Houston, offers courses in Brazilian architecture, Mediterranean architecture, and using computers to visualize urban design.
University of Illinois, Chicago
The University of Illinois at Chicago offers master's degrees - professional, post-professional, and arts based - in architecture. The focus of graduate study in architecture in this program is on urban design. Students will tackle "what-if" scenarios and work on cutting-edge designs to stave off potential disasters that are common in large cities. While the program focuses very little on renovation of already existing buildings in Chicago, it does focus on historically-based problem solving to help the city grow into a healthy future. There are many different lectures that happen at UIC, so students will be engaged in their community should they choose to attend this school.
Concluding Remarks on Architecture Grad School
While there are seven different options for architecture grad school given in this article, this is by no means a comprehensive list. The best way to apply to graduate school in architecture is to take a look not only at the top schools in the field, but to also look at schools near where you already live and schools that are mid-level, but feature solid programs in your specialization area. As you can see, sustainability and commitment to sustainable design are strong trends in architecture, and there is no doubt that the green movement is the place where job growth continues to improve. Most prospective students apply to an average of about five schools and then choose the school that is the best fit for their needs.
References
ARCHITECT Magazine (2009) "Arch Ed 2009" https://www.architectmagazine.com/education/arch-ed-2009.aspx
University of Miami School of Architecture: www.arc.miami.edu
University of Notre Dame: architecture.nd.edu
Cal Poly: www.arch.calpoly.edu
University of Oregon: architecture.uoregon.edu
Tulane: architecture.tulane.edu/home
Rice: arch.rice.edu
University of Illinois, Chicago: www.arch.uic.edu
Image courtesy of sxc.hu/gallery/getwired