Action Research Projects: Steps in the Process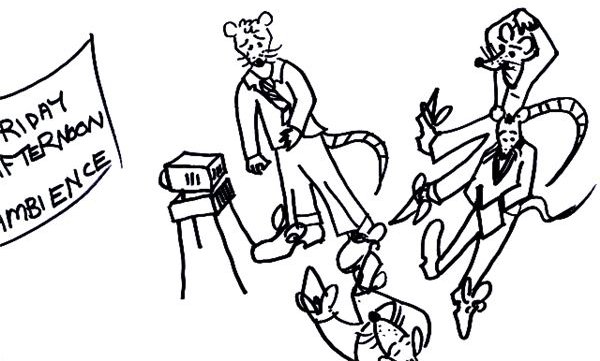 Action Research a Tool for Questioning Teachers
So that you have an example in mind, read this little fictitious spoof called Friday Afternoon Ambiance before you begin. Within the framework of action research, teachers study their own practice and identify their professional strengths and weaknesses.
By involving others such as colleagues, students and parents in the inquiry process, a broad informative view of daily "best practice" can evolve. In this way teachers become empowered to comfortably address the needs of their students. They are better informed and thus more able to approach difficulties because they gain a feel for what works in the classroom and what doesn't.
Teachers and co researchers ask questions about current level of classroom performance and by cycling through test strategies, evaluate the success or failure of innovative ways of doing things.
Deeper insight into the functioning of the classroom places practitioners in a comfortable position whereby they can re-plan teaching strategies (or the educational environment) if necessary.
Friday Afternoon Ambience
Spirals of Knowing Informed by the Action Research Process
Once teachers have become familiar with the style of reflective praxis they are able to, more or less research during the day, as they go about normal classroom routines. Action research is a never ending process because often the research cycle will "come full circle."
This means that the focus question and various adjustments associated with it have taken the researcher/s nearer to another important potential insight. New insight will, it is hoped, produce more questions so that the process is self sustaining. It becomes broader and deeper often drawing others nearby into its orbit. It is of course; possible to have many questions cycling simultaneously at different stages of resolution - but for the beginner this could be very confusing.
Beginning Action Research in a Simple Manageable Manner
Julia Nora says that, "One of the basic principles of action research is that researchers need each other's ideas for stimulation and depend on other people's perspectives to enrich their own." (Ferrance.2000.) Nora elected to become part of an action research team because she felt that technical assistance from a consultant would provide support.
Teachers who cannot be supported in this way should not feel limited. It is possible to start the research process with a small question and build on incremental experiences of success. Anticipate that others will see change in class "ambiance," and expect that some may be drawn to experiment also.
Partnerships in Research: Empowering the Cycle
Equality of and participatory respect shown to respondents in this type of research are important aspects of the paradigm. Teachers can collaborate with students to design questions.
Teams may arise spontaneously as staff members, parents or community members become involved.
Participants who help design focus questions will be more engaged in the process. They are likely to be willing to work toward understanding and strategies for renewal as a result of inclusion and respect received.
Student Involvement in Action research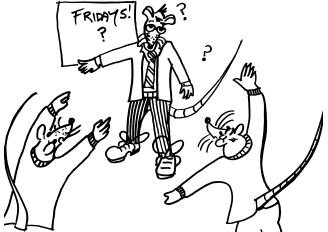 Devising an Action Research Question
Questions for discussion must be open ended, and researchers are asked not to presume that they already know the answer to a question, which matters to the inquiry group. (Kemmis and McTaggart. 1998)
At first in FAA, the question only seemed to matter to the principle. Once asked, students and parents showed that the question was important to them too.
Empowering Parents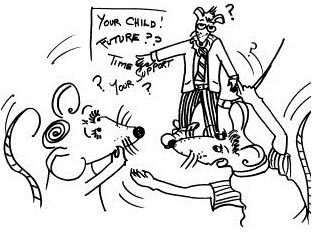 Trying Out Ideas in Practice
Because respect is essential to the process, the higher order question should be asked in a manner easily understood by all. It should not be easy to answer with a mere yes or no.
Once teachers and collaborators are ready to embark on a "deliberate, solution-oriented investigation" that will be group or personally owned and conducted" (Ferrance, 2000) they will quickly find it develop into "spiraling cycles of problem identification, systematic data collection, reflection, analysis, data-driven action taken, and, finally, problem redefinition."
The problem redefinition stage is when the question focus might "slip" as it glides into a new process of questioning. This is not a discreet process, but a fluid one, especially if the research group is large.
The problem for redefinition is often depicted as a spiral, which may become ever deeper and wider each time it laps. It can also be depicted as a funnel gathering more data. It will capture widely but also penetrate more deeply at each pass.
The cyclical process is about trying out ideas in practice. The knowledge gained can be harnessed to increasingly realign thinking. In this way action can be modified to suite newer understandings of the problem. (Kemmis & McTaggart, 1988).
Perhaps the humorous FAA scenario is too good to be true. Perhaps it is not. The point of the little story is that action research
is cyclical
with questions that evolve as the process proceeds
and assumptions are always challenged and challengeable
Data Collection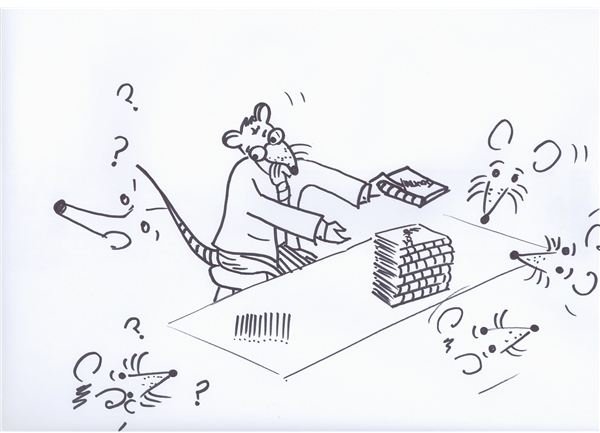 Data Collection within an Action Research Framework
Some of the more popular data collection methods are:
journaling and case studies, anecdotal records
interviews (videoed, taped, transcripts)
class discussion recorded on video, email or online discussion boards
logs of meetings
document analysis and timetable analysis
tests, report cards, attendance
self-assessment, diaries, field notes
samples of student work, projects, performances and portfolios, which could include audio tapes, video and photos
memos, questionnaires, focus groups and checklists, surveys
As teachers will gain a feel for the process, they will design comfortable collection methods. How the data is collected is an important step on the way to deciding what action will be taken. This concept may seem abstract until teachers realize that if (for example) they invite parents into the research question, they are changing the dynamic of the inquiry. Parents who become aware of classroom issues may be empowered to contribute to the inquiry process.
Inquirers will be better informed if they have access to multiple sources of data. Triangulation will ensure that co-researchers are better able to understand the scope of happenings in the classroom or school.
Once the data has been collected it can lead to many different strategies and solutions. It is here at the evaluation stage that specific learning takes place; diagnostics occur and the action cycle starts again but at a deeper and more informed level. For a description of what to do once the data is in read on….
Resource List
Bilorusky,J. (2003) Community Knowledge-Building Handout for Session #7 of WISR Action-Research Seminar Series
Ferrance,E.2000 Themes in Education LAB @ Brown University
Gilmore,T., Krantz,J. and Ramirez,R. (1986) "Action Based Modes of Inquiry and the Host-Researcher Relationship," Consultation 5.3 (Fall 1986): 161
Kemmis & McTaggart, (1988) The action research planner. Deakin University Press. Victoria
O'Brien, R. (2001) An Overview of the Methodological Approach of Action Research. In Roberto Richardson (Ed.), Last Accessed Feb 2011.
Senge,P. (2005) Presence. Crown Business_._
Susman,G. (1983) "Action Research: A Sociotechnical Systems Perspective." Ed. G. Morgan. London: Sage Publications, 1983. 95-113
This post is part of the series: Understanding Action Research
Get a great understanding of the action research process with these articles for the graduate student.