Essay For Entrance Into Grad School: What You Need To Know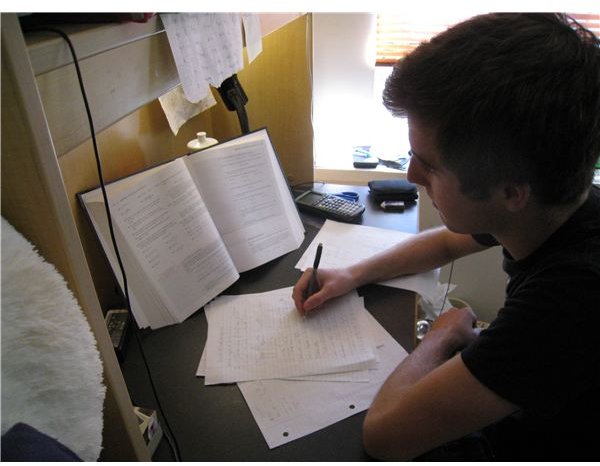 Why Grades and GRE Scores Are Not Enough To Get Into Grad School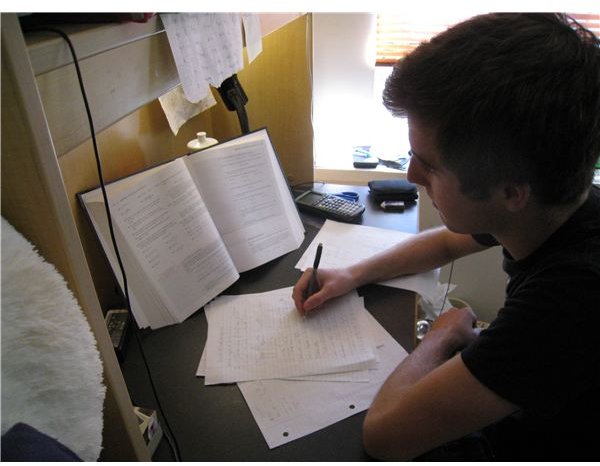 Gaining admission into graduate school requires a full package of materials (e.g. academic transcripts, GRE scores, letters of recommendation and application forms) that students must prepare and submit to admissions committees. Some parts of the graduate school application process - like your grades - take years of effort to build. Some universities call the essay for entrance into grad school different things: admissions essay, statement of research or a personal statement. Ultimately, the essay needs to show that you have thought about the program and that you are capable of graduate education.
Before you start writing your essay for entrance into grad school, review this check list to get ready:
Review the program's entrance essay requirements (e.g. length, etc)?: Some universities impose word limits (often 500-1000 words) on the length of the personal statement. In some cases, you have to answer specific questions in your letter.
Why do you want to attend this specific university?: Your entrance essay should be specific about the program you are applying to, not generically state why you are interested in graduate studies.
Find someone to review your application letter: After spending hours of preparing applications, mistakes are difficult to avoid. Think of at least one person, preferably familiar with graduate education such as a professor, who can proofread your program.
#1: Highlight Your Undergraduate Achievements and Interests
With a few exceptions, applicants to graduate schools have excellent academic records. If you have less than an A average (or a 3.7 on a 4 point GPA scale), your ability to gain admission to grad school are very limited. Your entrance essay is an opportunity to highlight your greatest academic achievements from your undergraduate studies. Think carefully through your studies to find two or three achievements that you can briefly describe such as:
An independent study project you set up with a professor
An academic paper that you had published in an academic journal
Noteworthy academic medals or other awards that you won during your studies
Generally speaking, you should not discuss athletic events, student clubs or other non-academic activities in this letter. You may well be proud of those achievements but they are not relevant to most admissions committees.
#2: What Do You Want To Study in Grad School?
Wanting to learn more about art, history, economics or some other topic is not specific enough for a graduate school admissions essay. You need to demonstrate to the admissions committee that you have specific goals you plan to pursue once you become a graduate student. If you are limited to an admissions essay of about five hundred words, spend about 100-250 words on this topic.
For example, an applicant to a graduate program in history
Vague: "I want to learn more about 19th century America."
Specific: "I plan to research the history of 19th century American public schools with Professor Smith who published a book on this subject in 2005. My research will focus on the New York State Archives and the personal records of John Smith, the noted educational advocate."
If you are applying to a grad school in the sciences (or any other field), the same approach should be followed:
Vague: "I am interested in studying the effects of climate change on plants."
Specific: "My proposed thesis research will show how exhaust from burning coal affects the growth of wheat in Ohio. I plan to draw on Professor Jane Doe's research on climate change and the facilities of the Agricultural Sciences Lab to achieve my research."
#3: Show Your Academic Passion
After you have demonstrated to the admissions committee that you have top notch grades and a well thought out research plan, you can conclude your application letter on a personal note. Keep this part of the letter brief, professional and clean. For example, an aspiring History PhD student could mention how a visit to a state museum in elementary school ignited her passion for history and understanding the past. If you are in doubt about how to write this part of the letter, ask your advisor for advice or leave it out altogether.
References
An essay for entrance into grad school can make or break your chances of getting into graduate school. These references will provide you with more information about graduate school, the application process and how to succeed as a graduate student.